Innosive, a dynamic Web 3 gaming startup based in Dubai, and Luna Media Corporation, a prominent media conglomerate with Luna PR at its forefront, are thrilled to announce a strategic partnership that is set to reshape the landscape of the Web 3 gaming industry.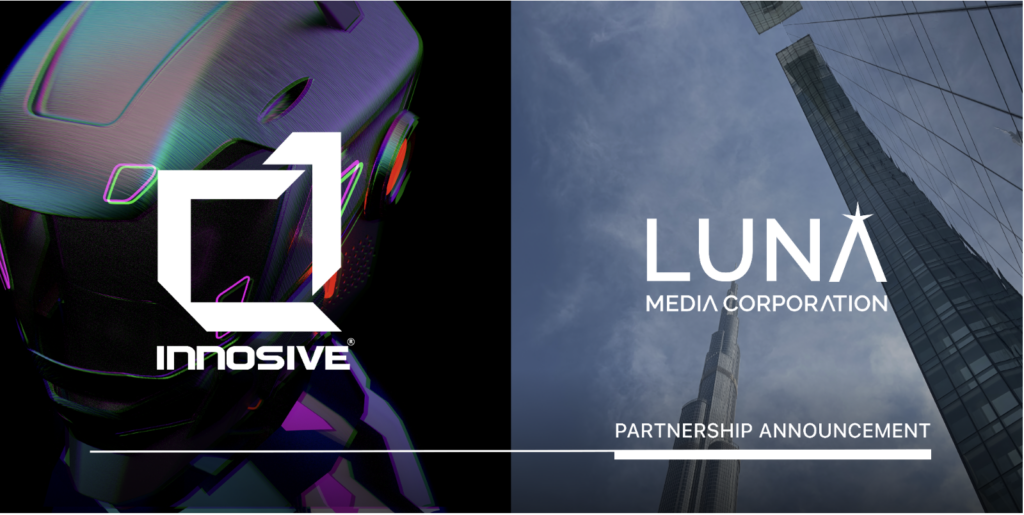 Innosive has been making waves in the mobile gaming world with their ambitious project, "The Grand 3," a cutting-edge mobile racing game in the Dubai metaverse that harnesses the power of Web 3 technology. With a commitment to delivering unparalleled gaming experiences, Innosive is poised to redefine the standards of mobile gaming with their innovative approach in the digital twin of the metropolitan paradise.
Luna Media Corporation, on the other hand, boasts an impressive portfolio of companies, with Luna PR leading the charge in the realms of disruptive tech and Web 3 public relations and marketing. Known for their strategic prowess and innovative campaigns, Luna PR has earned a reputation as a trailblazer in these emerging sectors.
This strategic partnership marks a significant milestone in the convergence of gaming and marketing in the Web 3 era. The collaboration between Innosive and Luna Media Corporation will synergize their expertise to facilitate Innosive's seamless transition into the Web 3 space. Leveraging Luna PR's extensive network, marketing prowess, strategic insights, and PR expertise, Innosive is poised to achieve unmatched visibility and resonance in the Web 3 gaming sphere.
"We are thrilled to join forces with Luna Media Corporation," says Zak Hussain, CEO and Founder of Innosive. "This partnership not only validates the potential of 'The Grand 3' but also signifies our commitment to delivering a transformative gaming experience that aligns with the principles of Web 3 and the lifestyle of Dubai."
Harmesh Johal, CSO of Luna Media Corporation, also expresses excitement about the partnership: "Innosive's innovative approach to gaming perfectly complements our mission to push boundaries in the world of Web 3 marketing. We look forward to propelling Innosive to new heights and redefining the future of gaming and marketing together, by bringing them into the industry."
As the realms of gaming and marketing continue to evolve, the Innosive and Luna Media Corporation partnership sets the stage for groundbreaking synergies that promise to reshape industry standards and set new precedents in the world of Web 3.