Swisslog will implement intralogistics on behalf of Swiss Post as part of an expansion project at its Villmergen facility.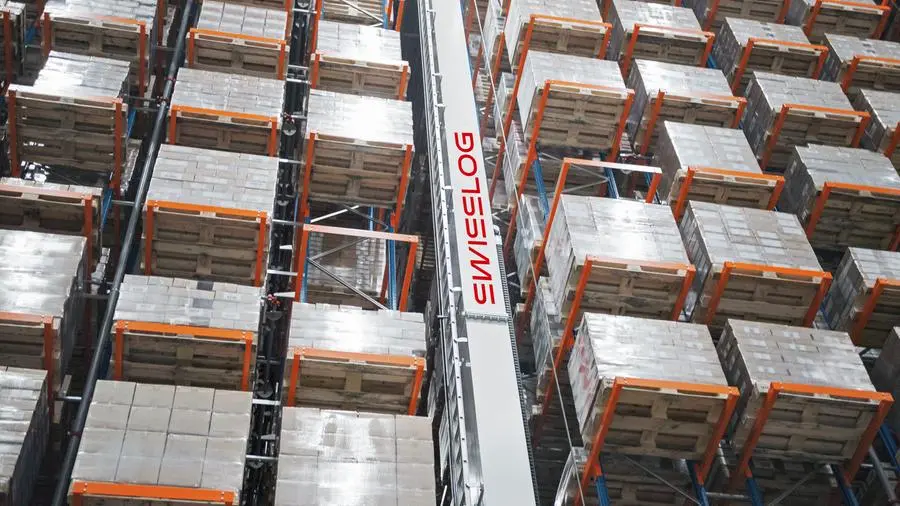 Following a first joint automation project in Villmergen AG, Swiss Post is once again relying on the know-how of the Swiss intralogistics expert. Swisslog will take over the complete implementation of intralogistics for Swiss Post in the new construction of its logistics center in Villmergen (LZV). As part of this, Swisslog will install a new automated high-bay warehouse, an automated medium parts warehouse, and an automated small parts warehouse, including material flow control system. The new logistics center will triple the logistics center's storage capacity for hospital logistics goods, hazardous goods or, for example, goods from online retail. Growing online trade has led to increased demand for Swiss Post's services. As a result, Swiss Post is now repositioning itself in the area of contract logistics and expanding its logistics structures accordingly: As part of this 137 million project, it is expanding its logistics center in Villmergen with four extensions. The new building will increase the storage area from 20,000 to 57,000 square meters. Swiss Post is thus expanding the site to become its largest logistics warehouse. The groundbreaking ceremony for the major project took place on June 22, 2022. The logistics center is scheduled to go into operation in 2025.
Swiss Post and Swisslog are linked by a long-standing partnership. Swisslog has been working successfully with Swiss Post since the 1990s. At the Villmergen site, the first step in automation, with the installation of an AutoStore system, was implemented together in 2016. "We are very pleased that Swiss Post has once again placed its trust in us and are proud that we are able to jointly implement this flagship project for the region" says Heinrich Lüthi, Managing Director of Swisslog Switzerland.
"Swisslog convinced us with its logistical and technical solutions to jointly create the warehouse of the future," says Roland Heizmann, Head of Freight Logistics at Swiss Post. "Successful projects in the past have also created a resilient relationship of trust." The expansion now underway in Villmergen includes a high-bay warehouse with 23,000 pallet spaces, a medium parts warehouse with 20,000 trays and an AutoStore system with a capacity of 125,000 bins for small parts. For software control, Swiss Post also relies on the proven Swisslog material flow control system SynQ. SynQ stands for synchronized intelligence and is a fully integrated and end-to-end material flow automation solution, with the aim of simplifying and accelerating the integration of new technologies.