Service expansion to offer end-to-end supply chain solutions. Strategic alliance to drive long-term, sustainable industry growth in the Kingdom.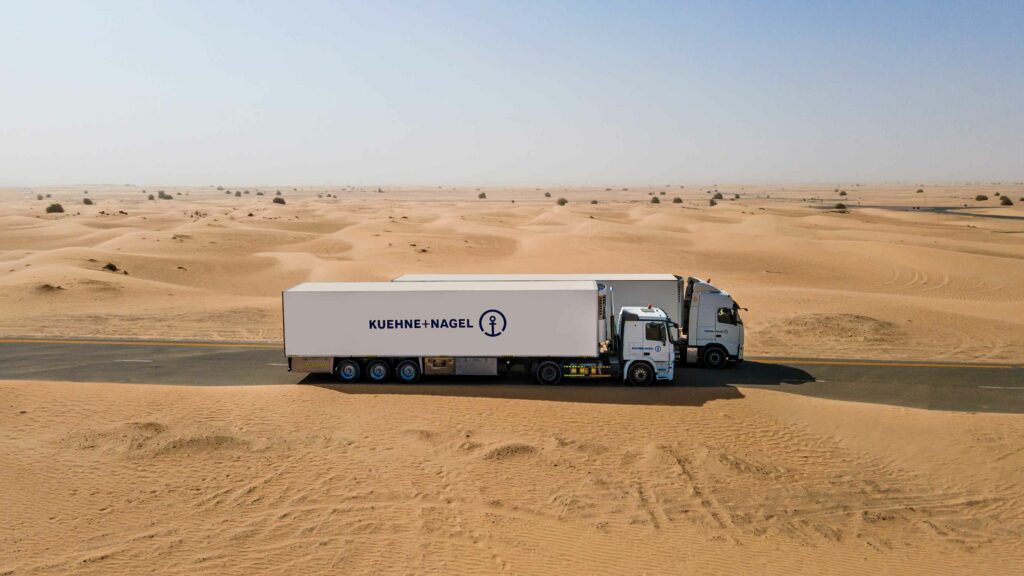 Kuehne+Nagel and Tamer Logistics have entered into an exclusive partnership agreement in the Kingdom of Saudi Arabia. Addressing the increasing demand for logistics solutions in Saudi Arabia, Kuehne+Nagel partners exclusively with Tamer Logistics for the provision of contract logistics and to supplement the existing freight forwarding activities Kuehne+Nagel already operates in the country.
Thanks to the partnership, Kuehne+Nagel's globally recognized contract logistics expertise, advanced digital solutions, and flexible approach are complemented by a vast local network of state-of-the-art warehousing facilities and a robust fleet provided by the Tamer Group.
Since its inception in the Kingdom in 1977, Kuehne+Nagel Saudi Arabia has been providing air, sea, road, and project logistics solutions. The partnership enhances the service portfolio and facilitates end-to-end supply chain solutions for global and domestic customers. The company operates in four major cities: Jeddah, Dammam, Riyadh, and Tabouk.
In response to the increasing demand for high-end logistics solutions in Saudi Arabia, we offered our partnership to Tamer Group. We are certain that Tamer Logistics will provide the desired level of quality and that together we can deliver best-in-class, tailored services to our customers, driving sustainable logistics in the country and beyond", says Gianfranco Sgro, Executive Vice President Contract Logistics at Kuehne+Nagel.
It gives me immense pleasure and pride to join hands with a top global logistic player such as Kuehne+Nagel. This collaboration marks an important milestone in the development and expansion of logistics sectors in the Kingdom, aligned with the country´s Vision 2030 and the steps taken by the government for logistics infrastructure to make the Kingdom a central logistical hub in the region", added Ayman Albarqawi, CEO of Tamer Logistics. We are committed to meeting the needs of our clients and adapting our services to meet their specific requirements. The company is also committed to efficiency, digital transformation, and sustainability and applies international standards to ensure that its services are of the highest quality", he concluded.