Organizations agree to jointly drive transformation initiatives across Majid Al Futtaim's operations to create a superior level of customer experience by leveraging Microsoft's global scale, market-leading offerings, and deep industry expertise.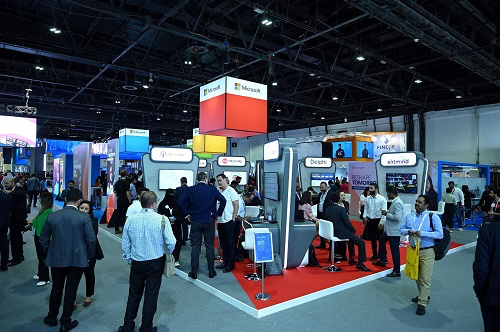 Microsoft expanded its long-term partnership with Majid Al Futtaim with a new strategic agreement that will enhance Majid Al Futtaim's operations across the retail, real estate, and entertainment sectors by utilizing Microsoft's robust suite of technologies and services.
Both organizations will be working together on a number of strategic objectives that will leverage their strengths to enhance innovation, data monetization and capacity building. The partnership will also see them drive digital transformation through a Government Innovation Hub, which will be led by a team of experienced professionals from both organizations. The Innovation Hub will focus on developing advanced applications that drive automation, enhanced customer experiences, and smart mall solutions. These applications will be powered by Microsoft's Azure data analytics and AI capabilities, which will help Majid Al Futtaim better understand its customers, optimize its operations, and create a more seamless and personalized shopping experience.
"We are proud to have been a key partner in Majid Al Futtaim's digital transformation journey for many years," said Naim Yazbeck, General Manager, Microsoft UAE. "Our partnership will accelerate this journey even further, empowering Majid Al Futtaim's employees to tackle new challenges, create new innovative customer experiences, and improve business efficiency. We are confident that this work will help pioneer new possibilities for the retail industry across the region and beyond."
Under the partnership agreement, both organizations will be jointly working on a data strategy aligned with Majid Al Futtaim's business objectives to deliver actionable insights and transform decision-making horizontally across functions and operating companies.
"We are excited to embark on the next phase of our partnership with Microsoft. This alliance will not only enhance our digital capabilities but also allow us to jointly explore and enter new markets in MENA," said Mohamed Tolba, Senior Vice President, Majid Al Futtaim Global Solutions. "The partnership is a testament to our commitment to innovation and our belief that advanced technologies hold the key to future growth. We look forward to working with Microsoft to create new and innovative ways to better serve our customers and partners."
Under the agreement, the companies will jointly develop comprehensive end-to-end roadmaps for innovative products and solutions and foster specialized expertise, collaboration, and advanced practices in key digital domains like automation, data, AI, employee experience and others. To support Majid Al Futtaim in reducing its carbon footprint, Microsoft will also leverage various tools to enable compliance with sustainability standards. And in line with Microsoft's mission of empowering today's professionals for the workforce of tomorrow, the partnership will also see both sides setting up joint training programs, online courses, and certifications to upskill employees in areas like AI, cloud computing, and data analytics.