Expert in international trade law helps NBF's customers navigate the regulatory landscape, for regional and global trade.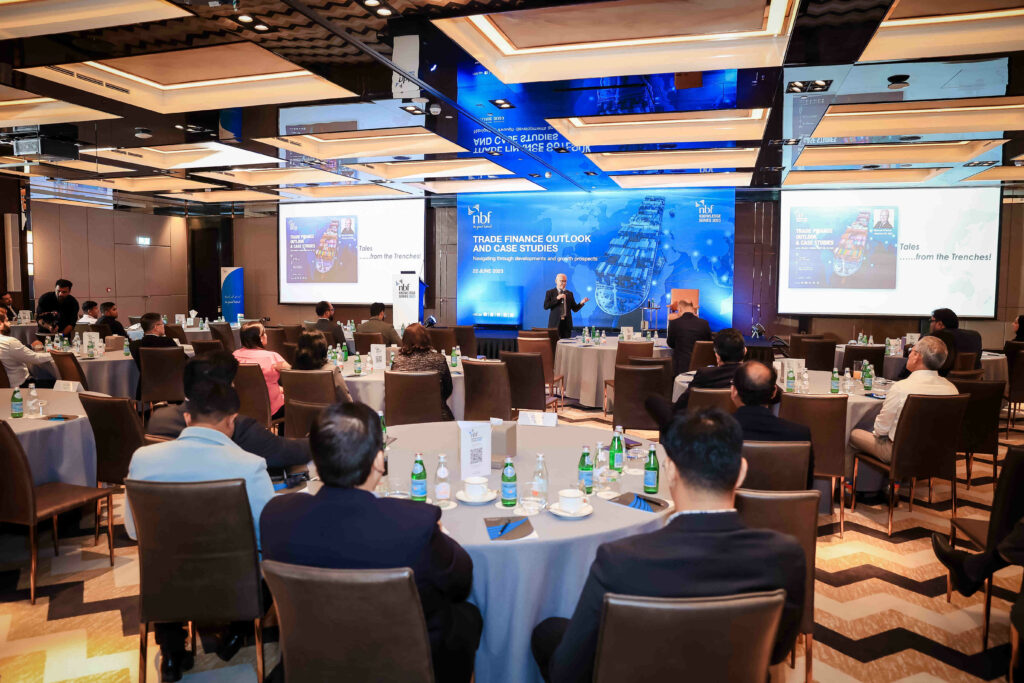 The National Bank of Fujairah (NBF) has hosted the latest in its long-running series of knowledge-sharing events. The event, which was attended by more than 50 participants, explored the regional and global outlook for trade finance, based on research by the International Chamber of Commerce, as well as case studies touching on Letters of Credit and Standby Letters of Credit, which are used to underpin trade.
Trade finance is a significant contributor to the economic diversification of the UAE, with technological advancements improving operations and driving efficiencies. A catalyst for economic growth, trade finance adds to the long-term prosperity of the UAE and supports the nation's ambitious development agenda. The insightful discussions at Knowledge Series events, led by esteemed business leaders, showcases NBF's award-winning trade finance offering and ensures customers keep abreast of developments in regional and global trade.
Held under the theme 'Trade finance outlook and case studies', the event consisted of an in-depth presentation focusing on the global outlook for trade, followed by important global case studies. Vin O'Brien, Director of the International Chamber of Commerce (ICC) in the UAE and Associate Director of the Institute of International Banking Law and Practice, gave a presentation on the International Chamber of Commerce which explored the current rules and regulations around international trade with case studies from trading across the world including examples from Ukraine, Singapore and Mongolia.
The presentation highlighted how the value of world trade had grown by 15 percent in 2022, with around 30 percent of this trade transported by air freight. Moving forward, Vin O'Brien explained that global trade is in a challenging situation, due to geo-political uncertainties, but digital trade services are currently undergoing significant growth.
The event was the latest in NBF's knowledge event series, which most recently has also explored corporate tax, digitalisation and sustainable finance. The knowledge sharing event series will continue to run throughout 2023 in Abu Dhabi, Dubai and Fujairah.