The report finds 89% of business leaders believe digitalization will be critical to business success, triggering a reassessment of data center requirements.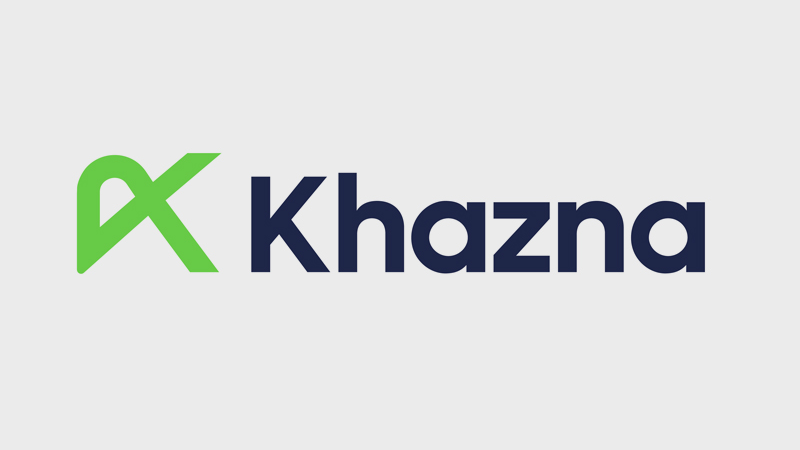 The global data center industry is poised for significant growth, with revenue expected to reach a staggering $948 billion by 2030. A new survey by Tech Monitor, in partnership with Khazna Data Centers, examines the forces driving this growth and the challenges enterprises face in an era of rapid digitalization.
The Growing Footprints report, which was conducted with input from global IT leaders, reveals that 89% of decision-makers believe their digital strategy will be of significant or critical importance to deciding the success of their business over the next 3–5 years. This was particularly high amongst those from large (501–5,000 employees) and extra-large (5001+ employees) organizations, of which 94% said their digital strategy would be either significant or critical to their future success. To support this digitalization, many leaders are now reassessing their data center requirements.
Hassan Alnaqbi, CEO of Khazna Data Centers, says: "The digital revolution has highlighted the central role of digital strategies. As the demand for robust digital infrastructure continues to grow, data centers are emerging as an important cornerstone. At Khazna Data Centers, we are unwavering in our commitment to providing businesses with the essential data center solutions that they require. We understand the critical role of digital strategies in shaping the future success of our clients, and we stand ready to deliver uninterrupted connectivity and reliability."
Cloud versus on-prem:
Over 45% of large and extra-large organizations report that they are looking to expand their IT footprint to achieve greater flexibility, while around 36% aspire to greater levels of digital innovation and around 36% hope to improve their customer experience. When asked how this additional IT workload would be accommodated, over half of leaders (53.7%) report they are planning to move the additional workload entirely or partially off-premise. In fact, 70% of large and extra-large organizations intend to store additional IT workloads in the cloud or in a hybrid of cloud and off-prem. The remaining 46.3% reported that additional workloads would be hosted on-premise. 
For enterprises managing and storing data on their own premises, outages and server issues pose a significant and often costly challenge. In fact, 70% of data center outages cost $100,000 or more, with 25% costing as much as $1 million. As a result, resilience was identified by many technology leaders (39.4%) as a main consideration driving their data center expansion. When considering third-party data centers, 22% identified physical and virtual security as the most important factors, on par with price and operational performance.
Approximately 65% of respondents from large and extra-large organizations report that real-time monitoring across their data center operations is a significant factor in their selection criteria. Real-time monitoring allows enterprises to track the health of their data, helping to avoid costly downtime, outages or errors while increasing responsiveness when such issues do arise.
Cybersecurity is also a key concern, as the average cost of a data breach in 2023 is around $4.45 million. Leaders require robust security measures, including firewalls, intrusion detection systems, encryption and physical security, to protect against threats.
Fouad Ibrahim, Senior Director of Infrastructure Planning at Khazna Data Centers, says: "Access to multiple connectivity providers reduces the likelihood of downtime and outages, as providers can rely on the connectivity of more than one data center within a network, ensuring reliable services for users. Partnerships can also offer increased protection from cyber-attacks, as providers can access more expertise in this area. At Khazna, we actively engage in industry collaboration, working closely with technology providers, regulatory bodies and customers to collectively address challenges and shape the future of the industry."  
Rise of the green data center:
As data centers are large consumers of energy, with a carbon footprint that accounts for around 3% of the world's total emissions, how their digital strategy aligns with their sustainability goals is an increasing concern for many enterprises.  A majority of decision-makers (around 95%) at large and extra-large companies stated that sustainability credentials were important to their vendor selection criteria. Organizations of this size are increasingly required to track their Scope 3 emissions (i.e., indirect emissions from their supply chain); hence, they are under increasing regulatory pressure to wrangle their data center emissions.
Pressure to reduce greenhouse gas emissions will only increase as governments around the world introduce more net-zero targets and legislation. To address this, many data centers are adopting more eco-friendly technologies, such as renewable energy sources and advanced cooling systems, as well as leveraging AI-powered analytics to optimize energy consumption.
Johan Nilerud, Senior Director of Strategy and Planning at Khazna Data Centers, says: "Energy efficiency is a key metric. At Khazna Data Centers, we do what we can to optimize efficiency and the cooling required for our data center facilities. Our Future First Strategy requires us to invest in renewable energy sources, so we're looking to transition from diesel to biofuel alternatives wherever possible to reduce our greenhouse gas emissions. It is a priority for our clients to demonstrate not only what we are doing but how we're tracking initiatives."