Prime Shipping Services Company bags three key ISO certifications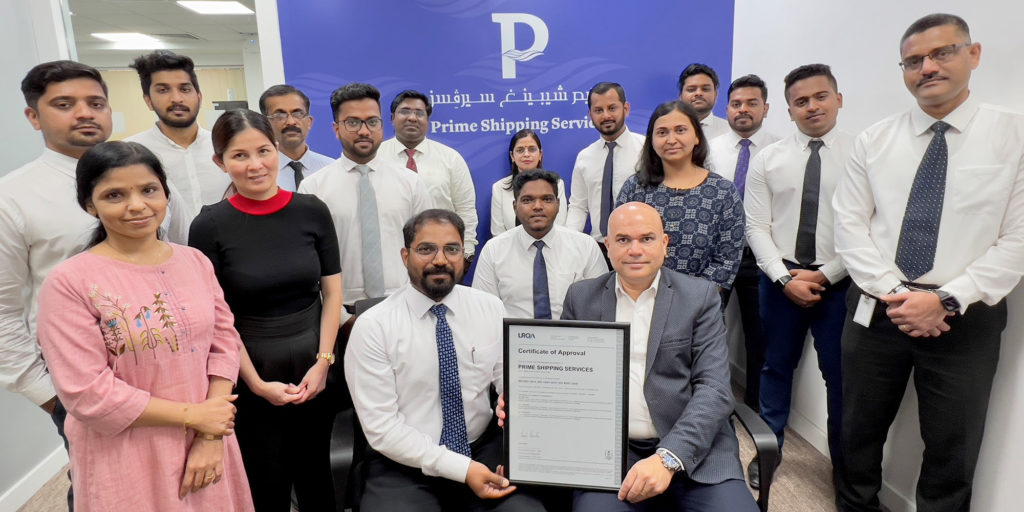 Prime Shipping was recently awarded three ISO certifications—ISO 9001:2015 for Quality Management System; ISO 14001:2015 for Environment Management System and ISO 45001:2008 for Occupational Health & Safety Management System.
These certifications are an affirmation of the company's relentless pursuit of excellence and setting new benchmarks in the shipping and logistics industry. By meeting the extensive criteria of these standards, Prime Shipping as proved its commitment to protecting the environment and consistently delivering quality outcomes for clients and employees, a recent press communique stated.
"Prime Shipping is providing specialized services with sole focus on shipping and logistics services, enabling the company to pay attention to innovation and deliver higher quality services," stated Vaibhav Raval, General Manager, Prime Shipping Services.
The world's most widely used quality management system standard, ISO 9001:2015 helps businesses prove that they can consistently provide products and services that meet customer requirements.
On the other hand, ISO 14001:2015 certification provides the framework for protecting the environment by using a holistic approach for product life-cycle and putting in place compliance measures for minimizing negative impact on the environment.
Lastly, ISO 45001:2018 is a globally recognized occupational health and safety standard to help organizations improve employee safety, reduce workplace risks and create safer working conditions.
Achieving ISO 45001:2018 certification demonstrates Prime Shipping's commitment to its employees, community and customers, and a drive to continually improve and evaluate its work environment, the press statement concluded.
Want to stay updated on the latest industry news and trends? Subscribe today to receive your monthly news highlights directly in your inbox!