The Qatar Airways Group reports another year of strong profits amid network expansion, strong demand and a robust performance across all divisions after a momentous year as official airline partner of the FIFA World Cup Qatar 2022™.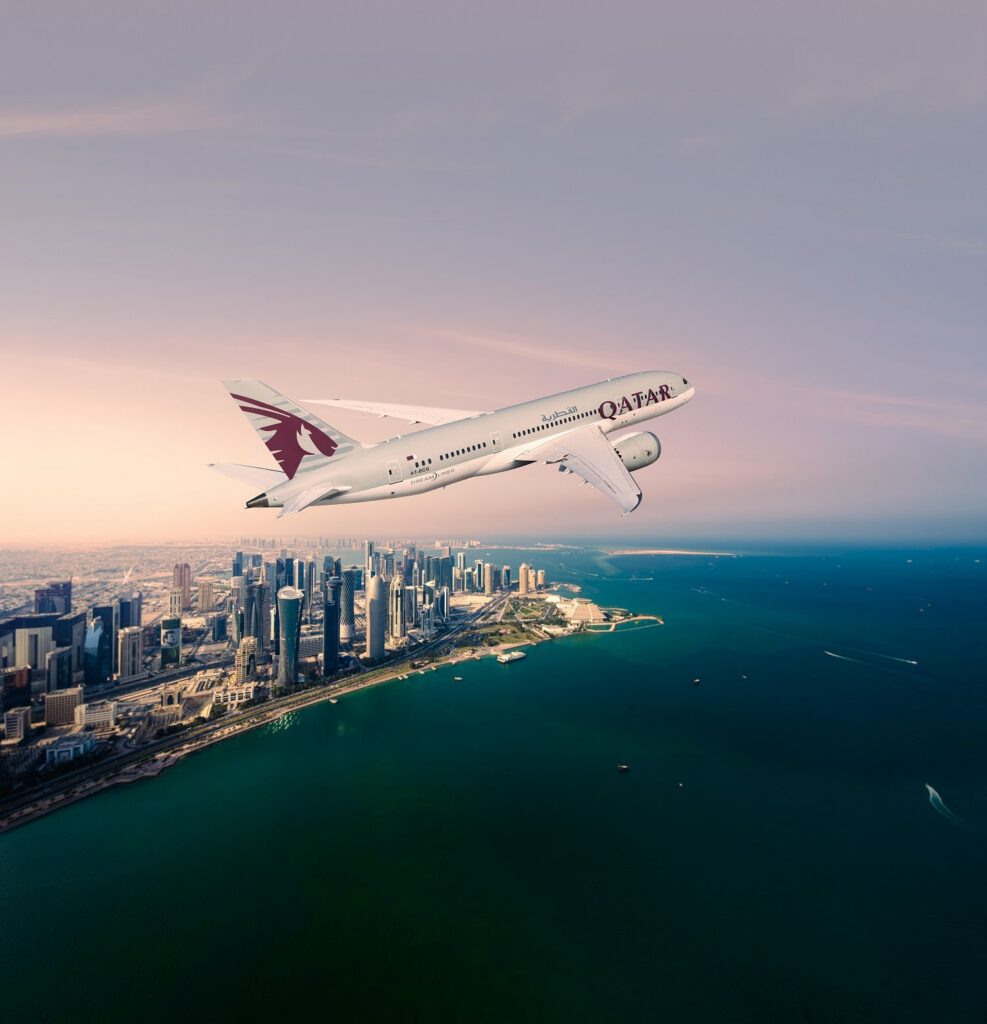 Qatar Airways Group has reported a strong financial performance for the 2022–23 fiscal year, thanks to its successful strategy as FIFA's Official Partner and Official Airline of the FIFA World Cup Qatar 2022TM. The airline reported a net profit of QAR 4.4 billion (US $1.21 billion), with overall revenue increasing to QAR 76.3 billion (USD 21.0 billion), up 45% compared to last year. Passenger revenue increased by 100%, driven by 31% capacity increase and 80% load factor, resulting in a sustainable increase in market share. Qatar Airways carried 31.7 million passengers, an increase of 71% over last year.
The Qatar Airways loyalty programme, Privilege Club, saw significant growth in partnerships and revenues, supported by the adoption of Avios as its currency. Qatar Airways Cargo maintained its position as the world's leading air cargo carrier, focusing on growth, sustainability, and digitalization.
The Group generated a strong EBITDA Margin of 23% at QAR 17.8 billion (US$ 4.9 billion), higher than the previous year by QAR 110 million (US$ 30.2 million) due to streamlined, agile, and fit-for-purpose operations across all business areas. Qatar Airways' network grew to over 160 destinations in 2022–23, with operations resumed in thirteen destinations. The airline also launched two new routes to Dusseldorf, Germany, and Santorini, Greece, providing more travel choices and greater connectivity for passengers.
Qatar Airways Group has experienced strong financial results in 2022-23 due to strong passenger demand recovery and the company's ability to cater to this demand. Profitability has been driven by a 100% increase in passenger revenues in the last year, with load factors exceeding 80% and current yield levels being the highest in the company's history.
Qatar Airways maintained its position as the airline of choice for millions of passengers worldwide, carrying 31.7 million passengers, an increase of 71% over last year. As FIFA's Official Partner and Official Airline of the FIFA World Cup Qatar 2022TM, Qatar Airways operated 14,000 flights, bringing over 2.4 million fans from all six continents to witness the greatest sporting show on Earth. The tournament's social media engagement increased followers by over 83%. Hamad International Airport (HIA) is located within a six-hour flight from over 80% of the world's population and is ranked the Second-Best Airport in the World and the world's best airport shopping.
Qatar Airways Group has maintained partnerships with renowned global sporting clubs, including FC Bayern München, Al Sadd SC, the Qatar National Football Team, the Brooklyn Nets, and the Sydney Swans. The airline has also become the Global Airline Partner of the Formula 1® racing series, the official airline partner of the premier United Rugby Championship and European Professional Club Rugby competitions, and the Indian Premier League team's official front-of-the-line partner. Qatar Executive (QE), the VIP charter jet division of Qatar Airways, has seen significant year-over-year growth, including increased commercial sales revenue, total live flying hours, fleet growth, and improvements to better serve passengers flying with QE.
Discover Qatar (DQ) also experienced a year of exceptional customer-centric focus, delivering logistical arrangements and tourist experiences to a wide variety of visitors and customers, including FIFA delegates, tour operators, commercial partners, sponsors, and football fans.