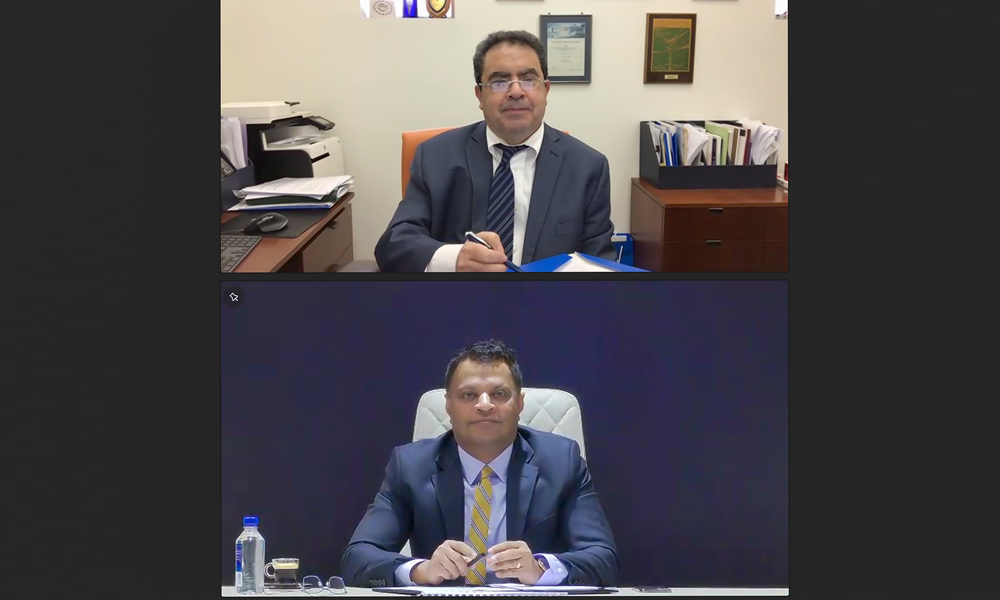 Joint research and development projects will focus on vital areas of logistics and supply chain management
The College of Science and Engineering (CSE) at Hamad Bin Khalifa University (HBKU), Doha-Qatar recently signed a research collaboration agreement with Gulf Warehousing Company (GWC), the leading logistics and supply chain solutions provider in Qatar and one of the fastest growing companies in the region.
Combining their expertise and resources, HBKU-CSE and GWC will collaborate to promote impactful and innovative research and development (R&D) in the fields of engineering, technology, and sciences with a special emphasis on logistics and supply chain management.
The outcomes of this initiative will be geared toward boosting industry performance and achieving mutually beneficial new opportunities and ideas, while offering a scientific approach to problem resolution for issues facing the industry.
The agreement provides for GWC to collaborate with HBKU's degree programs at the CSE, which include master's and doctoral programs in logistics and supply chain management, to assist students' research in these areas, acting as an extension to GWC's R&D efforts.
Project developments
HBKU will also work with GWC to identify new research project opportunities for students pursuing degrees in relevant fields to further their academic development. Selected students may be offered financial support for their research activities, or a sponsorship/scholarship program, based on academic merit and relevance of research areas.
Recently named the first Regional Supporter and Official Logistics Provider for the FIFA World Cup Qatar 2022, and the first logistics company to operate out of the Ras Bufontas and Umm Al-Houl Free Zones, GWC will provide HBKU students, faculty and researchers access to top-notch facilities as well as excellent scientific advice on potential areas of research, including experimental methods, set-up, and design.
This collaboration aims to enhance knowledge diffusion between private sector and universities to improve employment possibilities and broaden the career paths of young professionals and feed the logistics sector with competent professionals ready to take up industry challenges.
Research development
"The agreement underscores our recognition of the need to develop highly qualified researchers and manpower in all fields related to logistics and supply chain management in Qatar," asserted Dr. Mounir Hamdi, Founding Dean, CSE.
"Our joint efforts shall include research and development projects and encouraging training opportunities that support the achievement of the human development pillar of Qatar's national vision," affirmed Ranjeev Menon, Group CEO, GWC.
"CSE is keen to support the role of private sector entities such as GWC by developing future expertise in these and other areas of critical importance," explained Dr. Tareq Al-Ansari, Assistant Professor, CSE-HBKU.
GWC underlined its critical role in the nation's medical cold supply chain, ensuring the safe delivery of the Covid-19 vaccine from airport to injection site, in its capacity as the Authorized Service Contractor of UPS in the State of Qatar.
Want to stay updated on the latest industry news and trends? Subscribe today to receive your monthly news highlights directly in your inbox!