Technology-powered expansion across the emirates is key to the evolvement of the procurement market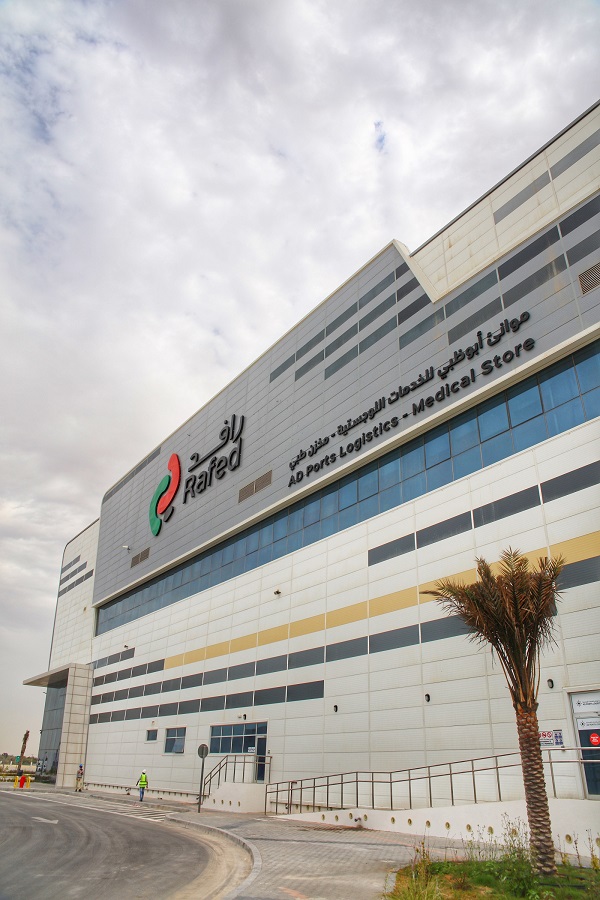 Rafed, the UAE's prime group purchasing organisation (GPO) for the procurement, supply chain management, storage and distribution of essential medical equipment pharmaceuticals has set ambitious expansion plans across the emirates, fueled by cutting-edge technology and industry 4.0 enabled warehousing.
The Abu Dhabi-based organisation, which marks its 12-month anniversary, has quickly established itself as a leader in the UAE's pharmaceutical logistics sector, successfully operating out of its warehouse and storage facility of the future, the Rafed Distribution Centre, a press communiqué stated.
While playing a pivotal role in the HOPE Consortium's vaccination efforts, housing the country's largest cold chain storage capabilities, the Centre's advanced technology has also enabled Rafed to revolutionize the healthcare procurement sector.
Advanced capabilities
With these advanced capabilities, Rafed will drive forward the healthcare supply chain as well as cement its expansion into Dubai and the Northern Emirates.
"State-of-the-art warehouses that operate to Industry 4.0 standards, including robotics, security systems and process digitalisation will be critical to the growth and progression of the entire healthcare supply chain," observed Rashed Al Qubaisi, CEO, Rafed.
Al Qubaisi explained that the partnerships and collaborations that Rafed has done over the span of one year since establishment is not only a testament to Rafed's success and ability to deliver cost-effective logistics solutions but has also accelerated its expansion to serve an extended network of hospitals, clinics and pharmacies through competitive delivery, procurement, pricing and contracting across the UAE.
"The acquisition by Pure Health in April 2021 has only fueled Rafed's ambitions. As the preferred procurement and logistics organisation for the government healthcare providers, Rafed has now set its sights on growing its presence within the private sector," he continued.
HOPE Consortium
"During the past 12 months, Rafed, a founding partner in the HOPE Consortium has grown from an in-house department to a UAE entity supporting all corners of the UAE's healthcare procurement needs, celebrating key milestones, which have cemented its position as leader within the industry, the press note continued.
"A key focus for Rafed during the pandemic has been to further establish ourselves as an industry expert in the healthcare sector. Working with associations and manufacturers directly will enable further change for the healthcare procurement supply chain," stressed Ahmed Al Bastaki, Chief Strategy Officer, Rafed.
In addition to smart warehouses and partnerships that provide advanced solutions to organisations at every stage of the supply chain, Rafed continues to develop smart systems that will streamline processes across its operations.
Through the partnership with Pure Health, it plans to introduce an integrated SAP digital system to provide immediate procurement and logistics solutions to clients and introduce an enterprise resource planning (ERP) system to identify processes that can be automated.
Want to stay updated on the latest industry news and trends? Subscribe today to receive your monthly news highlights directly in your inbox!