Ras Al Khaimah Economic Zone (RAKEZ) teamed up with Etihad Credit Insurance (ECI), the UAE's federal export credit company, to host an informative seminar on 'Innovative Export Credit Solutions'.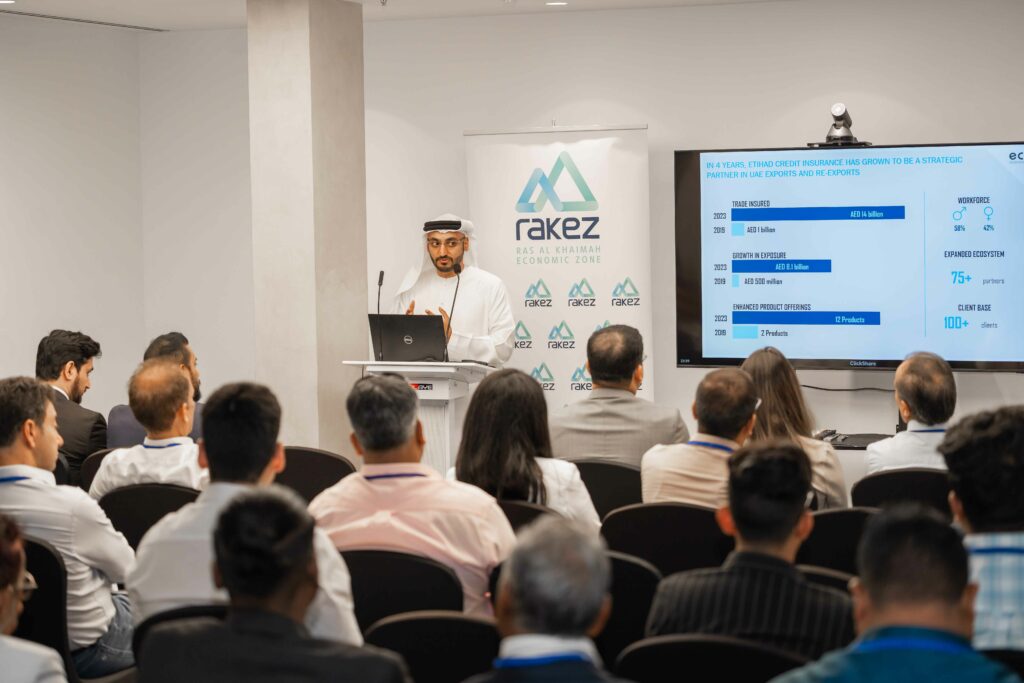 The partners aimed to equip businesses in the RAKEZ community, particularly those involved in export, with the strategies to navigate, evolve and succeed in the international marketplaces.
During the seminar, attendees were introduced to a wide range of topics, from mechanisms and driving global ambitions to safeguarding exports against uncertainties. The significance of export credit insurance solutions was also highlighted, with discussions around how businesses can unlock fresh avenues in the international trade spectrum. Additionally, the seminar featured the ECI experts showcasing their state-of-the-art solutions designed for export credit optimization and services for protection against non-payment.
The event's main speaker, Abdalla Al Hosani, Director of Commercial and Distribution at ECI, and his team delved into contemporary challenges, from the unpredictability of market conditions and geopolitical tensions to the hurdles presented by supply-chain disruptions and rapid technological evolutions. A central theme that resonated throughout was the importance of safeguarding a company's cash flow, an asset that is simultaneously potent and vulnerable but undeniably vital for ensuring business stability and fostering growth.
RAKEZ Group CEO Ramy Jallad said, "As a nurturing business powerhouse, our mission is to arm our community members with the acumen and resources they need to excel in today's fast-evolving global economic setting. By joining forces with Etihad Credit Insurance to host engaging events, we are bolstering our commitment to uplift exporters and entrepreneurs in the RAKEZ ecosystem and backing them in their global endeavors."