Ras Al Khaimah Economic Zone (RAKEZ) announced the opening of its in-house medical center at RAKEZ Service Centre, Al Hamra, to provide all members of the community with a one-stop solution for medical fitness examinations for UAE residence visas.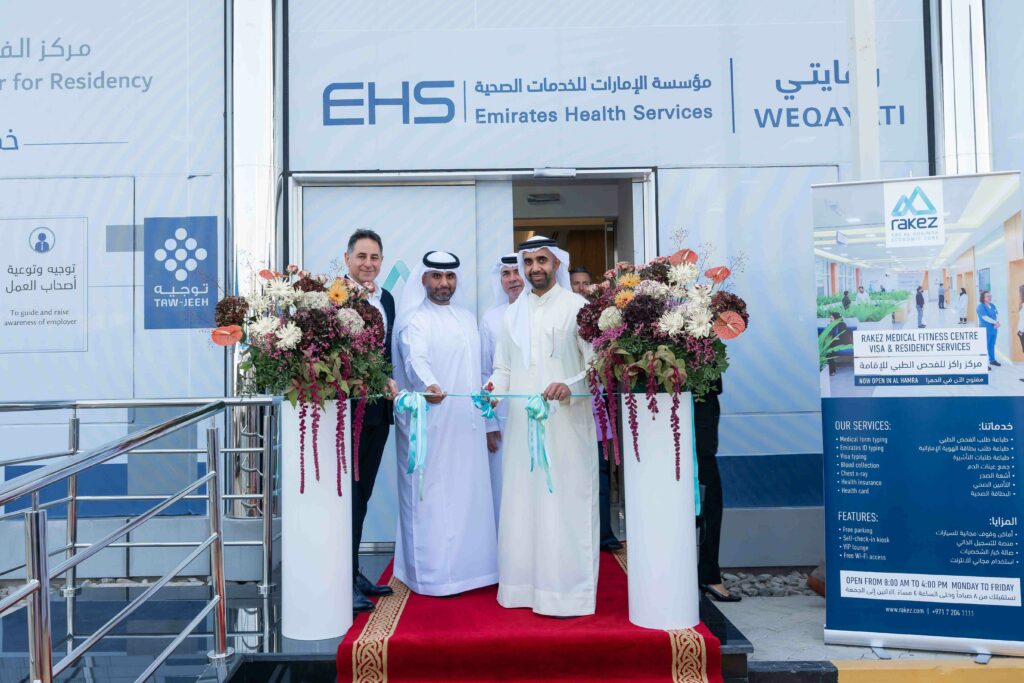 With the aim of delivering one of the UAE's fastest and most simplified visa processes, the smart medical center offers a comprehensive range of services including medical fitness, biometric services and visa typing services ensuring that the visa processing experience is efficient and stress-free.
Sheikh Mohammed bin Humaid Al Qasimi, Managing Director of RAKEZ, inaugurated the RAKEZ Medical Fitness Centre, with representatives from Emirates Health Services, the Federal Authority for Identity, Citizenship, Customs & Port Security, the RAK Chamber, and the Department of Economic Development of Ras Al Khaimah, in addition to strategic partners and clients, in attendance.
RAKEZ Group CEO Ramy Jallad said, "We are excited to launch our in-house medical fitness center, which has been thoughtfully designed to offer all medical services required for UAE residence visa issuance and renewals. It aims to provide a seamless and hassle-free experience for our clients as well as members of our community by offering a comprehensive range of services under one roof, taking us a step closer to our commitment to providing a truly one-stop experience to UAE residents. Our ultimate goal is to streamline visa-related processes, making them more convenient, efficient, and prompt for all RAKEZ clients and community members."
He further added, "This achievement stands as a testament to the close cooperation we have fostered with our strategic partner, Emirates Health Services. Our collaborative efforts and shared commitment to excellence have been instrumental in reaching this milestone, and we look forward to continuing our partnership to further advance and enhance the quality of services provided to our community."
A team of dedicated medical experts from Emirates Health Services and professionals from the Federal Authority for Identity, Citizenship, Customs and Port are available at the center to provide clients and members of the community with top-quality services promptly.
RAKEZ Medical Fitness Centre exemplifies RAKEZ's dedication to enhancing business and community satisfaction by providing customer-centric solutions that simplify doing business in the UAE and cater to our community's needs.
The medical center is operational from 8:00 a.m. to 4:00 p.m., Monday to Friday.