A delegation from Ras Al Khaimah Economic Zone (RAKEZ), led by Group CEO Ramy Jallad, successfully wrapped up its roadshow in China's Guangdong province to foster deeper ties with local enterprises, prominent trade associations, and key government entities and explore new opportunities for economic and trade cooperation.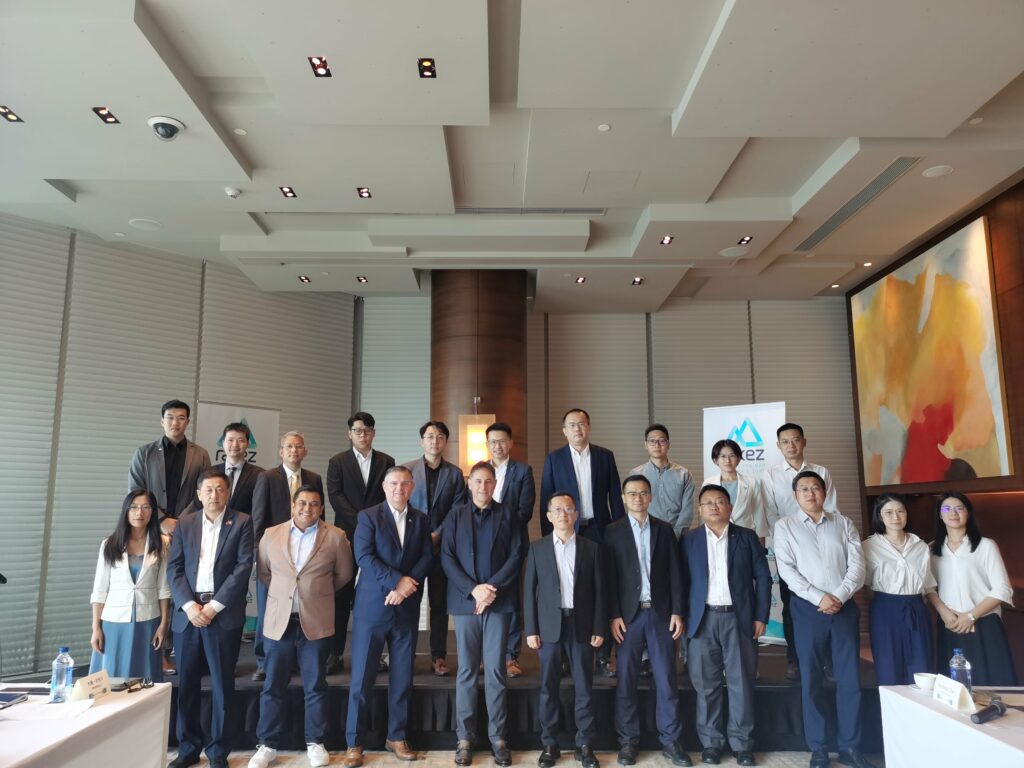 The delegation hosted business forums across three major cities, including Guangzhou, Shenzhen, and Dongguan, highlighting the prospects of the growing Middle Eastern market among Chinese firms.
The forums allowed participants to dive deep into understanding Ras Al Khaimah's economic landscape and industry, while RAKEZ engaged closely with local enterprises to further understand their plans for overseas ventures and investments. The discussions were instrumental for both parties in identifying potential areas of collaboration and creating effective foreign trade platforms for long-term bilateral business ties.
The delegation met with companies from key sectors including automotive, media equipment, energy, pharmaceuticals, security, IT, electronics, telecom, construction, finance, and e-commerce. The trade associations that actively participated in RAKEZ's business forums were the Guangzhou Association of Trade in Services, Shenzhen Electronics Industrial Association, and Shenzhen State-owned Assets Supervision and Administration Commission. Furthermore, the delegation also interacted with representatives from government entities like the Dongguan Bureau of Commerce and the Songshan Lake Hi-Tech Industrial Development Zone.
Commenting on the visit, Jallad said, "The potential for business collaboration between Guangdong and Ras Al Khaimah is vast, spanning across multiple sectors. Hundreds of Chinese companies, from SMEs to manufacturing giants, have already chosen RAKEZ as their base. A significant portion of these companies play a pivotal role in advancing sustainability efforts in both Ras Al Khaimah and the UAE. We are actively engaging with Chinese government entities, Fortune 500 multinationals, trade associations, and SMEs to assist them with their expansion goals in the Middle East through Ras Al Khaimah. As a foreign trade and export powerhouse in China, Guangdong is a natural partner in this endeavor."
He further added, "Given RAKEZ's strategic positioning in an emirate that is central to the UAE-China trade relationship, coupled with our unwavering dedication to our investors through a customer-first approach and excellent aftercare services, we are aligned to leverage the UAE's expanding trade relationship with China and support the goal of amplifying our bilateral trade to USD 200 billion by 2030. Our persistent efforts underscore our commitment to further bolstering Ras Al Khaimah's position as a global industrial and business hub."
Over the decades, the UAE has emerged as China's most significant export market and second-largest trading partner in the Middle East, while China stands as the UAE's largest trading partner, with the value of non-oil trade between the two countries exceeding USD 72 billion in 2022, reflecting an 18% growth from USD 61 billion in 2021. Following the Belt and Road Initiative, numerous Chinese investors, particularly state-owned enterprises, have solidified their presence in the UAE, participating in key infrastructural projects encompassing ports, railroads, and highways. Jallad believes that Chinese firms will further benefit from the initiative by establishing their presence in Ras Al Khaimah. He said, "Our goal is to show them that Ras Al Khaimah is the right choice and the right place for them to grow. As a service provider, we offer our companies end-to-end services and value-added services, ensuring that all is in place so that investors can plug and play and focus on their businesses."