RSG has awarded the organization two new contracts for catering, and laundry services at The Red Sea destination. The Partnership aims to create over 500 new jobs for talent across the Kingdom.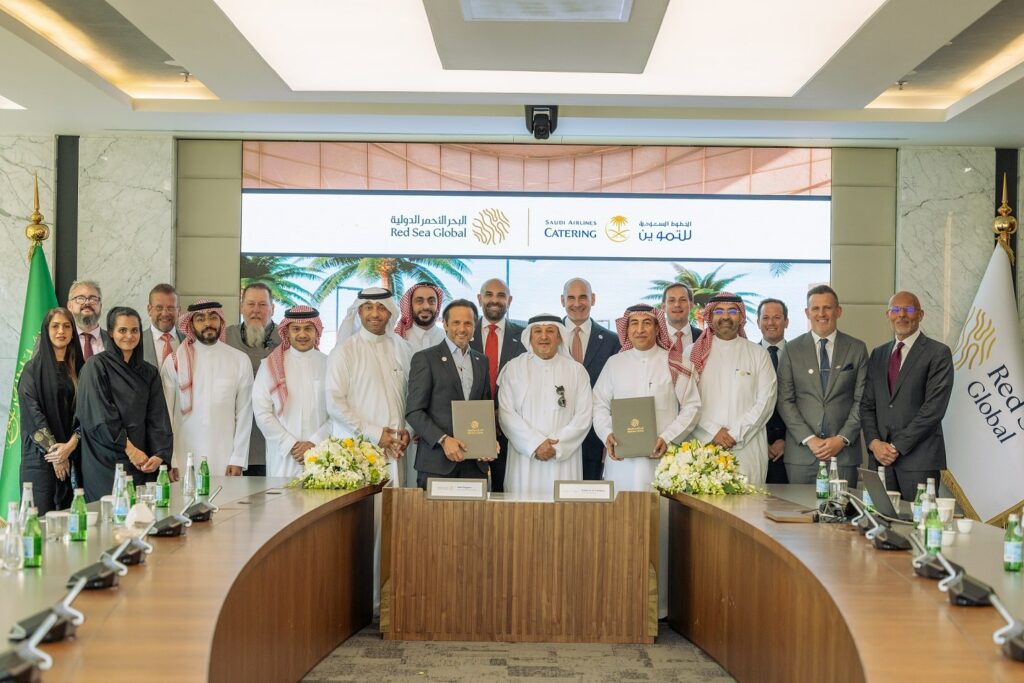 Red Sea Global (RSG), the multi-project developer behind the world's most ambitious regenerative tourism destinations, The Red Sea and Amaala, has awarded two major contracts to Saudi Airlines Catering Company (SACC).
With the partnership in place, SACC will design, build and operate a Central Production Unit (CPU) for catering services for employee meals, as well as laundry services for The Red Sea destination including employee uniforms and hotel linen.
"We are dedicated to ensuring our partners and employees who live and work at The Red Sea receive seamless services. SACC, with over 40 years of experience in catering and amenities, coupled with a deep understanding of the Saudi market, will provide the high standards we expect," said John Pagano, Group CEO of Red Sea Global.
"It is equally important to us that the communities around our developments have the opportunity to benefit. SACC shares these values and together we will develop local supply chains by looking to work with neighboring businesses, farmers and artisanal producers wherever possible."
The agreements were signed in Riyadh in the presence of John Pagano, Group CEO of RSG, and Wajdy M. Al-Ghabban, CEO of SACC. A number of senior executives from Red Sea Global as well as SACC's Chairman of the board of directors and other members of the Board and executives were also in attendance.
As a cornerstone of Saudi Arabia's Vision 2030, RSG is playing a critical role in diversifying the economy and creating opportunities for Saudi nationals to break into the tourism sector. As part of the 70,000 jobs that The Red Sea destination will create once fully operational, this collaboration will offer more than 500 new industry roles for talent within the Kingdom.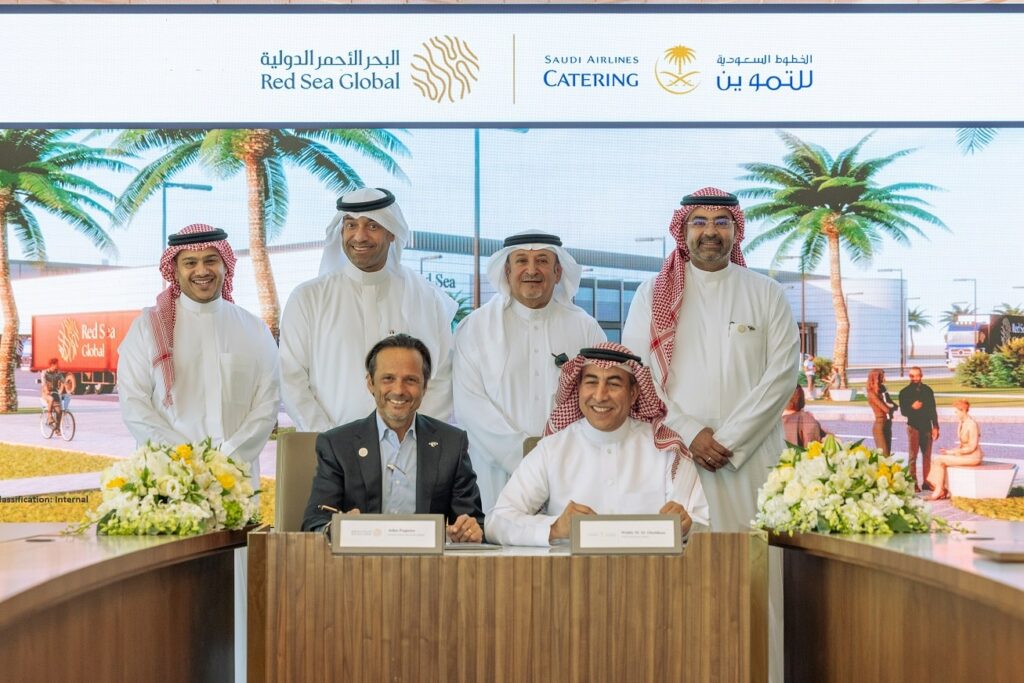 Mr. Mohammed Al-Sarhan, Chairman of Saudi Airlines Catering Company, expressed his pride alongside the board of directors, executive management, and all employees in this significant milestone for the company. He emphasized that these two contracts mark the beginning of a strong strategic partnership with Red Sea Global, aimed at enhancing joint efforts to serve the tourism industry in the Kingdom and solidify its position on the global tourism map. This partnership aligns with the goals of Vision 2030, reflecting an ambitious nation, a vibrant society, and a thriving economy.
Wajdy M. Al-Ghabban, CEO of SACC, said: "With RSG determined to provide great working and living experiences for employees, SACC is well equipped to support the company with delivering on these ambitions. We also echo the determination to bring local businesses on board whenever we can and look forward to being part of the growing Red Sea destination community."
The partnership comes as RSG prepares to welcome the first guests to The Red Sea later this year. Upon full completion in 2030, the destination will have 50 hotels, with up to 8,000 hotel rooms, as well as residential properties and villas.