RSG is entrusted with refurbishing and modernizing Al Wajh Airport.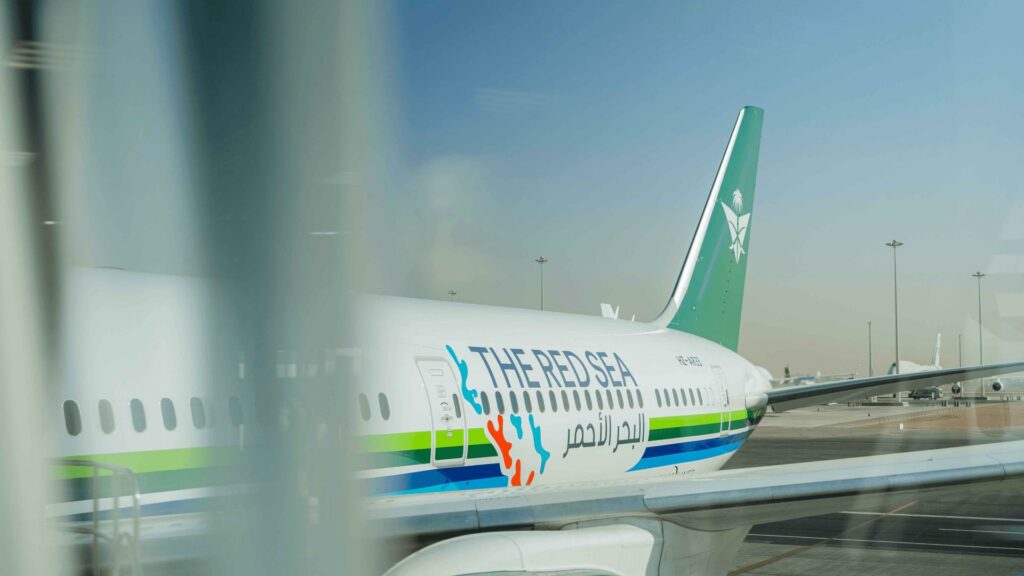 Red Sea Global (RSG), the multi-project developer behind the world's most ambitious regenerative tourism destinations, The Red Sea and Amaala, has revealed the first project in its expanded portfolio, with the developer entrusted with refurbishment works at Al Wajh Airport (EJH).
The development is focused on modernizing the airport to bring it in line with international standards. As well as upgrading the existing terminal and infrastructure, RSG is building a new international terminal, the designs of which will be revealed soon. This will see EJH ready to offer more direct flights leading to greater connectivity and job opportunities for local people.
EJH will also be able to better service key developments taking place in the area, including becoming a gateway for the Amaala destination, also developed by RSG. The airport will also become a new base of operations for Fly Red Sea, the Kingdom's first seaplane company.
"Last year, Red Sea Global announced a growing portfolio of projects stretching along the Red Sea coast of Saudi Arabia. Today I can reveal that the first of those projects is to refurbish Al Wajh Airport, making it a modern airport for the people of Tabuk. It's an honor to be the developer of choice for this important work, ensuring Al Wajh is ready and equipped to support the needs of the growing local community," said John Pagano, Group CEO of Red Sea Global.
The development joins a growing list of aviation projects under the group. Last month, the developer's Red Sea International Airport (RSI) welcomed its first domestic flight, with a regular schedule now in place. RSG is also developing a second private airport close to the Red Sea and Amaala destinations.
As part of the modernizing work taking place at EJH, four flights operated by SAUDIA will be transferred from EJH to RSI. From October 29th, flights will arrive at RSI from RUH each Thursday at 15.10 p.m. before departing again to the Kingdom's capital from RSI at 16:05 p.m. An existing Saturday service will arrive at RSI at the new time of 14.45 p.m. before leaving at 15.35 p.m. A third Riyadh flight will arrive on Sundays at 08.30am before departing RSI at 09.25am.
RSI will also start handling flights to and from King Abdulaziz International Airport (JED) in Jeddah for the first time. The new Jeddah service will run every Thursday, landing at RSI at 14.20 p.m. before returning to JED at 15 p.m. A Sunday service will arrive at RSI at 07.40am before departing back to JED at 08.20am.
For passengers already booked on flights to Al Wajh as of October 29, they will be automatically diverted to RSI. To ensure a seamless transition, RSG is providing free-of-charge shuttle services between RSI and Al Wajh Airport and between RSI and Umluj.
As well as its airport, which received its first flights last month, the first two hotels are now taking bookings. Upon full completion in 2030, the destination will comprise 50 resorts, offering up to 8,000 hotel rooms and more than 1,000 residential properties across 22 islands and six inland sites. The destination will also include luxury marinas, golf courses, entertainment, F&B, and leisure facilities.