The programme began in 2017, as part of SADAFCO's Corporate Social Responsibility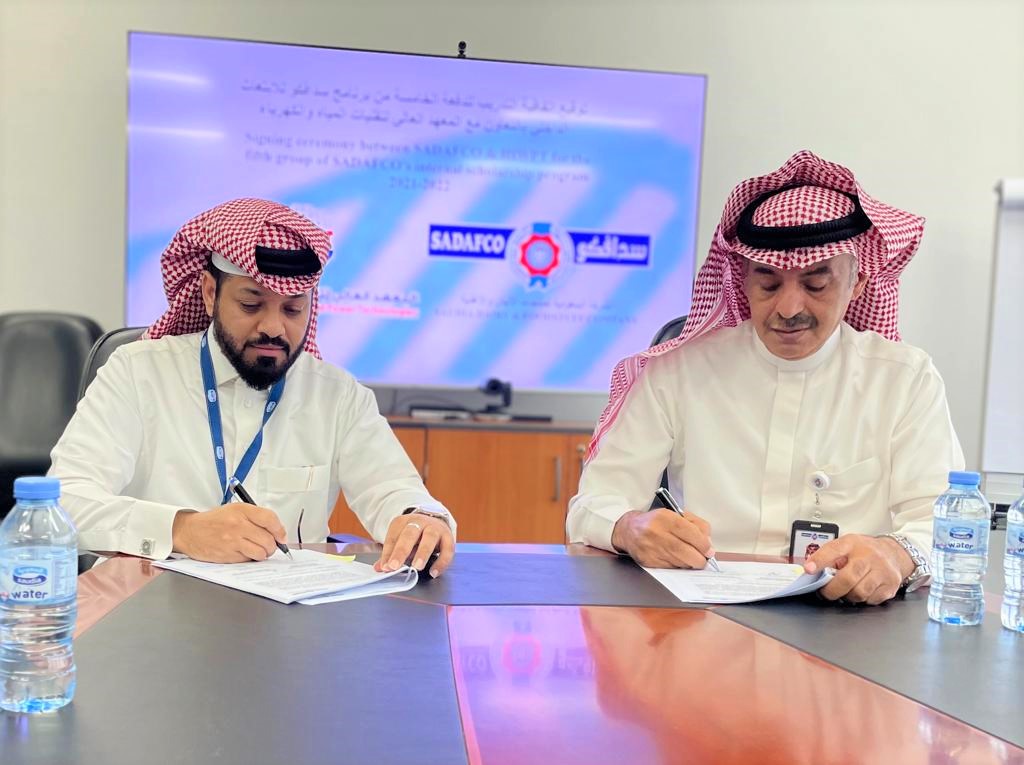 Saudia Dairy and Foodstuff Company (SADAFCO) recently extended its agreement with the Higher Institute of Water & Power Technologies (HIWPT), a vocational training institute in Rabigh to welcome the fifth group of technical trainees.
Developed and conducted in partnership with the HIWPT, the training program empowers young Saudi Arabians by teaching them skills in the fields of maintenance and operation for a job within SADAFCO after successfully completing the training.
"We are pleased to cooperate with SADAFCO on this important initiative, which equips ambitious young Saudi Arabians with a range of mechanical, electrical and personal behavioral skills that meet the requirements of the country's labor market, in particular SADAFCO's requirements," commented Tariq Al-Shamrani, Executive Managing Director, HIWPT.
Last year, nine trainees graduated from the fourth round of the program. All were immediately employed by SADAFCO after graduation. The programme began in 2017, as part of SADAFCO's Corporate Social Responsibility a strategic initiative to arm Saudi Arabian youth with the necessary skills required across mechanical, electrical and refrigeration disciplines. "The programme has played a key role in enriching human capital in the country and we look forward to continuing our successful partnership with the Higher Institute for Water and Power Technologies," concluded Al-Nounou, Manager–Human Resources, Government and Public Relations, SADAFCO.
Want to stay updated on the latest industry news and trends? Subscribe today to receive your monthly news highlights directly in your inbox!