SAL Saudi Logistics Services Company (SAL) the market-leading cargo handling player and growing logistics solutions business in Saudi Arabia, today listed its shares on the Main Market of the Saudi Exchange following the successful completion of its Initial Public Offering of shares.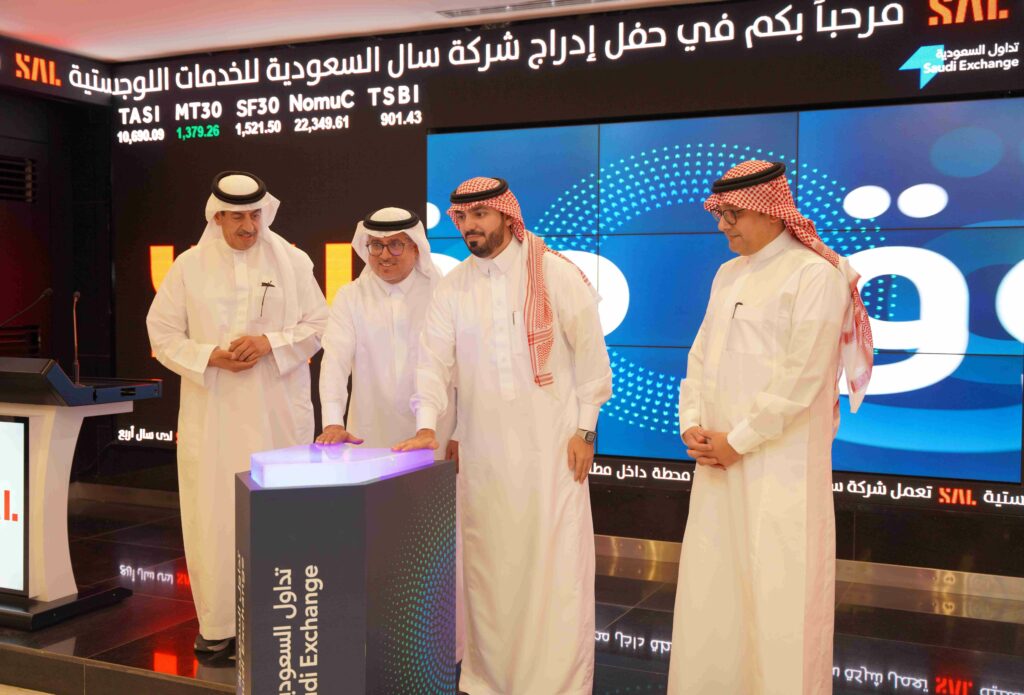 The company's offering consisted of 24,000,000 shares, representing 30% of its issued share capital, with 90% of the shares allocated to institutional investors and 10% to retail investors. SAL's offering saw strong demand from investors, with its shares being priced at SAR 106 per share at the top end of the IPO price range, resulting in an offering size of SAR 2,544 million (USD 678.4 million) and implying a market capitalization at listing of SAR 8,840 million (USD 2,261 million). The institutional book-building process generated an order book of SAR 182.4 billion (USD 48.6 billion) and resulted in a subscription of coverage of approximately 72x of the total offered shares.
Faisal bin Saad Albedah, Managing Director and Chief Executive Officer of SAL, said: "Today is a significant moment for SAL and all our stakeholders. The logistics industry is a key driver of Saudi Arabia's transformation into a more diversified economy connected to global markets by corporate networks."
The significant demand for IPO shares by both institutional and retail investors is a testament to their confidence in SAL's unique business model, growth strategy, financial performance, and leadership team. As we welcome new shareholders along the SAL journey, I would like to express my gratitude to our longstanding shareholders for their unwavering commitment and, of course, to the full SAL team for creating and upholding an organization that delivers impact every day."
SAL appointed HSBC Saudi Arabia as its sole financial advisor, bookrunner, global coordinator, lead manager, and underwriter. The company also appointed Saudi Awwal Bank, Riyad Bank, Saudi National Bank, Al Rajhi Bank and Arab National Bank as receiving agents for the individual investor tranche.