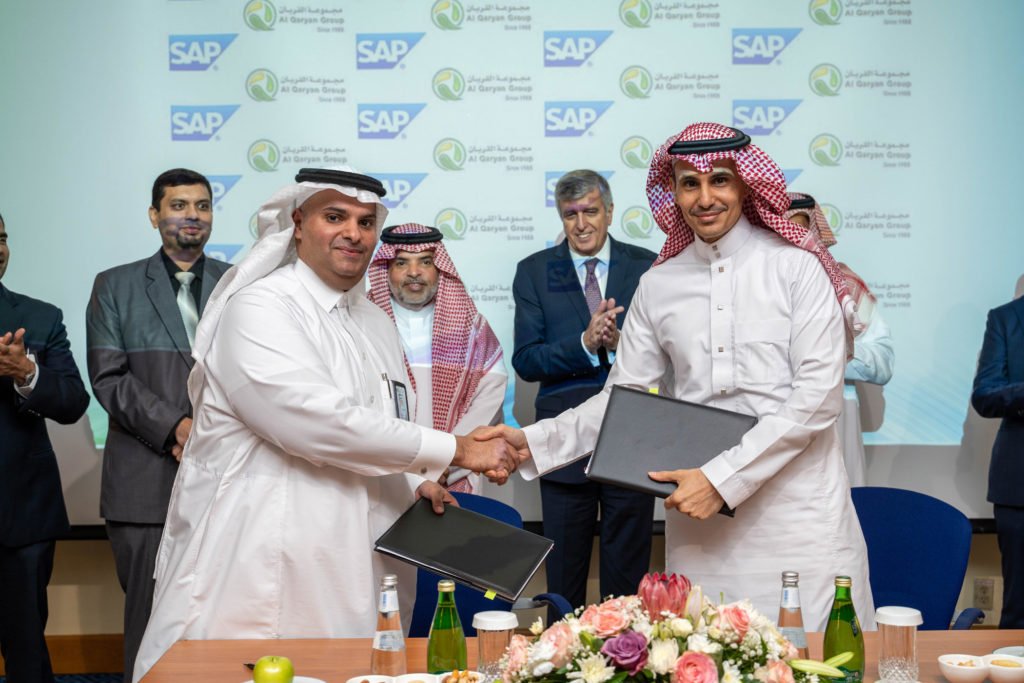 Al Qaryan and SAP collaborate towards supporting a sustainable future
Al Qaryan Holding, the leading metal recycling, processing, and trading company, recently announced it is driving innovation in the Gulf Cooperation Council (GCC)'s US$ 6bn (SAR 23 bn) recycling market, thanks to a digital transformation partnership with global technology company SAP.
One of MENA's larger recycling companies, Al Qaryan Holding has 27 facilities for a total of more than 1mn tons per year. Al Qaryan Holding's activities include metal and WEEE recycling, logistics and treatment of reuse materials and equipment, waste management services, dismantling and demolition.
Under the Saudi Vision 2030, Saudi Arabia continues to advance its circular economy initiatives to align globally, with the potential to reach 90 percent rate of recycling metal that is seen in more developed circular economies, a press release stated.
"As the GCC's demand for end-to-end recycling grows, Al Qaryan Holding needed real-time insights to deliver operational excellence across our occupational health and safety, facilities, people, fleet, and maintenance," observed Mohammed Al Qaryan, Chairman, Al Qaryan Holding.
"Al Qaryan Holding shows how Saudi Arabia's organizations can digitally transform on the cloud into Intelligent Enterprises," affirmed Ahmed Al-Faifi, Senior Vice President and Managing Director, SAP Middle East North.
"Al Qaryan Holding can optimize its operations and materials trading, customer and employee experiences, and support the region's circular economy and sustainability goals," he added.
Want to stay updated on the latest industry news and trends? Subscribe today to receive your monthly news highlights directly in your inbox!