Company targets to provide unique capabilities that meet the country's goals
Savoye, a global logistics solution engineering company, announced that it has established its own office in the UAE as part of its ongoing expansion in the Middle East.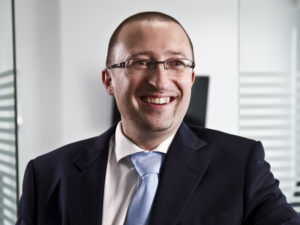 The leading supply chain technology provider seeks to leverage the country's geographical location and advanced logistics network to grow its markets and contribute to national efforts aimed at boosting industrial activities in line with the UAE Industrial Strategy 2030.
Savoye has a huge portfolio of solutions across 40 countries that combine hardware and software according to customer needs such as manual, semi-mechanized, mechanized, highly automated or robotic installations.
The company, which has made €155-million (US$ 188mn) turnover in the past year, provides cutting-edge equipment and warehouse management system (WMS) solutions which employ the latest digital technologies.
"The UAE has been taking strides in the growth of its supply chain and logistics sectors and we are confident that Savoye will find its place in the regional market. We are keen to actively take part in providing the best solutions for the industry which is poised to significantly serve the upcoming Expo 2020-21," asserted Frédéric Zielinski, Managing Director, Savoye EMEA.
"We believe there is a vast potential in the UAE market to expand our specialized logistics services as demand for data-driven intra-logistics services continues to grow and the UAE pushes ahead to achieve the UAE Industrial Strategy 2030," he added.
Want to stay updated on the latest industry news and trends? Subscribe today to receive your monthly news highlights directly in your inbox!