Cleanco's Al Dhafra-based plant to save 685 tonnes of carbon dioxide per year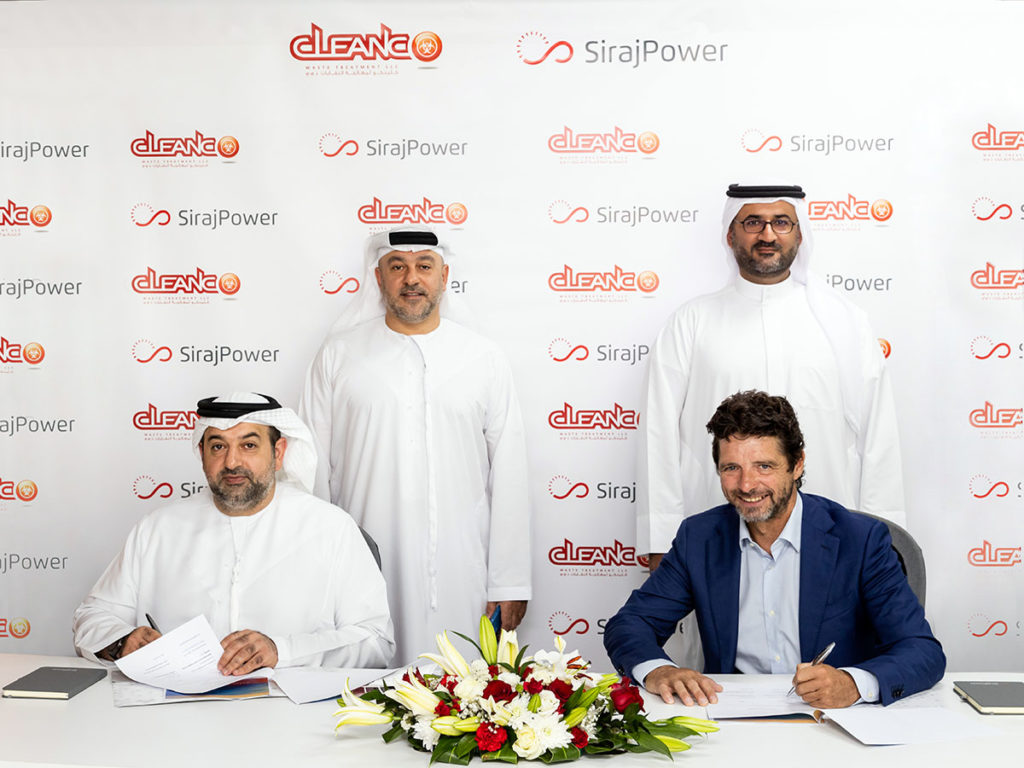 SirajPower, the UAE's leading distributed Solar energy provider in the GCC, recently signed an agreement to deliver its industry-leading services to Cleanco Waste Treatment (CWT), a premier Environmental Service Provider (ESP) in Abu Dhabi.
The signing ceremony took place at SirajPower's office in Dubai Investment Park in the presence of Dr. Khalid Khouri, CEO, Cleanco, & Mohammed Abdulghaffar Hussain, Chairman, SirajPower, and Laurent Longuet, CEO, SirajPower.
As per the agreement, SirajPower will develop a unique, fully financed 2 MVA solar-diesel-battery. This distinctive solution will provide reliable power to Cleanco via a hybrid system consisting of solar PV, diesel generator, and battery.
As a result, CWT's currently diesel-powered waste treatment plant will be able to reduce its fuel consumption, operational expenditures, and carbon footprint to ultimately benefit the UAE's sustainable vision with no upfront investment.
"As a dynamic solution, and one that is distinctive across global markets, our hybrid offering will enable Cleanco to maximize its savings while minimizing its diesel consumption," noted Hussain.
"Since being incepted in 1980, Cleanco has been striving to consistently provide our clients with top-tier solutions, state-of-the-art facilities, and operations that align with international best practices," stressed Dr. Khouri.
Want to stay updated on the latest industry news and trends? Subscribe today to receive your monthly news highlights directly in your inbox!