Gulf of Suez 2, The Red Sea Wind Energy Consortium achieved a significant milestone on the new 500 MW Gulf of Suez Wind Farm near Ras Ghareb, Egypt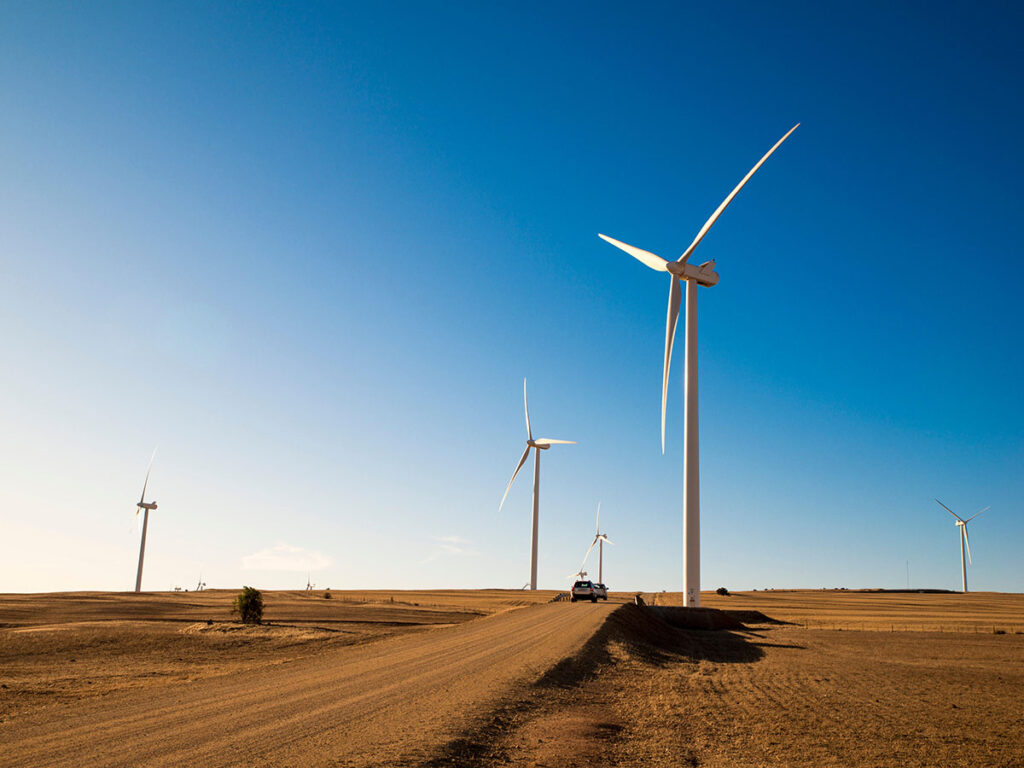 The consortium will operate and maintain the wind farm under a 25-year Power Purchase Agreement (PPA) with the Egyptian Electricity Transmission Company (EETC)
The plant will be connected to the grid over two phases with full commercial operation planned in Q3 2025.
EETC's obligations under the PPA are backed by Egypt's Ministry of Finance.  
The wind farm will be built, owned and operated by Red Sea Wind Energy S.A.E., which is owned by a Consortium of ENGIE (35%), Orascom Construction (25%)
Toyota Tsusho Corporation (20%) and Eurus Energy Holdings Corporation (20%). Orascom Construction will execute the construction of the civil and electrical works of the wind farm.
Project will be capable of delivering clean power to more than 800,000 Egyptian homes.
The project also helps accelerate Egypt's transition to renewable power generation and will reduce CO2 emissions by approximately 1 million tons annually.
The project falls under the energy pillar of the Nexus of Water-Food-Energy (NWFE) program, an initiative the Government of Egypt presented at COP 27 in November 2022 that is expected to contribute toward the energy transition.
Finance
Non-recourse project financing is provided by the Japan Bank for International Corporation (JBIC) in coordination with Sumitomo Mitsui Banking Corporation, the Norinchukin Bank, and Société Générale S.A. under a Nippon Export and Investment Insurance (NEXI) cover, and the European Bank for Reconstruction and Development (EBRD). HSBC Bank Egypt S.A.E. is acting as working capital bank and Onshore Security Agent.
First renewable energy
This new 500 MW wind farm project builds on the past success achieved by the consortium in developing Egypt's first renewable energy Independent Power Producer (IPP) project of its kind and size (completed in October 2019 ahead of schedule), and tripples the developer consortium's wind energy capacity in Egypt to 762.5 MW.
This project marks the first co-financing between JBIC and the EBRD since the signing of an MOU in October 2022 to fortify cooperation between the two organizations, and the first joint project between NEXI and the EBRD since the signing of an MOU in October 2020.
Partnership
"ENGIE is delighted to be replicating the same partnerships as it has with the 262.5MW Ras Ghareb wind farm for the Gulf of Suez 2 which once completed in 2025 will be one of the largest onshore wind facility in ENGIE's portfolio. We want to showcase ENGIE's commitment to supporting the Egyptian government's ambitions to transition to a lower carbon economy." said Mo Hoosen, ENGIE Managing Director Renewables AMEA & South Africa Country Manager.
Khaled El Degwy, Orascom Construction Executive Director – Concessions, commented, "We are pleased to extend our collaboration with both our partners and the Ministry of Electricity, EETC and NREA as we achieve this major milestone on our second wind farm in Egypt. This project marks the joint efforts of our consortium, a strong group of international financial institutions, export agencies and commercial banks, and EETC and NREA to deliver an important project that helps accelerate the transformation of the renewable energy sector in Egypt."
According to Toshiyuki Ishikuro,Toyota Tsusho Corporation's Chief Operation Officer for Machinery, Energy & Project Division, "Toyota Tsusho Corporation and our subsidiary Eurus Energy Holdings Corporation are delighted to continue with this historic 500MW Wind Project with our partners ENGIE & Orascom and the Egyptian Government. Egypt is a very important partner of us with 90 years of business history and we remain committed to achieving Carbon Neutrality in Egypt ".
Want to stay updated on the latest industry news and trends? Subscribe today to receive your monthly news highlights directly in your inbox!