UAE-France cooperation, The new MoU will focus on future enhancement of a local supply chain for the UAE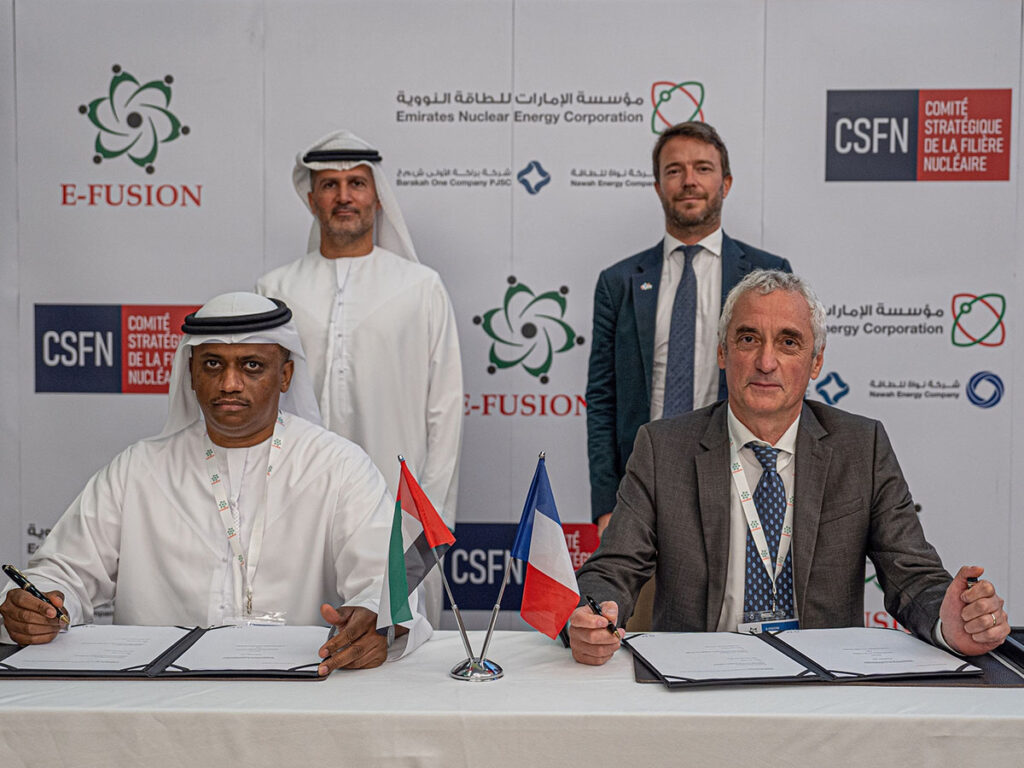 The Emirates Nuclear Energy Corporation (ENEC) recently signed a Memorandum of Understanding (MoU) with CSFN (French Nuclear Cluster) at the fifth edition of E-Fusion.
The event brings together the UAE-France cooperation nuclear sectors to further develop and strengthen their collaboration to support the development of the global nuclear supply chain. E-Fusion is organized by ENEC in partnership with Business France, the national agency supporting the international development of the French economy and CSFN.
ENEC and CSFN's new MoU will focus on future enhancement of a local supply chain for the UAE Peaceful Nuclear Energy Program and the Barakah Nuclear Energy Plant, increase local manufacturing and supply of components and equipment and enable greater sharing of knowledge, skills and expertise.
"France is a leader in the field of nuclear energy and the UAE has been considerably expanding its capacities in this field. E-Fusion is a very important initiative in this regard," stressed HE Xavier Chatel, the French Ambassador to the UAE.
"The development of a high-tech nuclear supply chain in the UAE is contributing to the intellectual wealth of the nation and the Industrialization Strategy. We look forward to continuing our work with organizations from responsible nations, including French enterprises that have been key partners for many years," observed HE Mohamed Ibrahim Al Hammadi, Managing Director and CEO, ENEC
"E-Fusion is now entering a new dynamic with a shared governance between UAE and France. This cooperation aims at developing opportunities for our two countries, contributing to a neutral carbon future," noted Hervé Maillart, Head Coordinator for the French nuclear industry.
Want to stay updated on the latest industry news and trends? Subscribe today to receive your monthly news highlights directly in your inbox!