Wilo Middle East, The company participates for the 10th time in a row at WETEX 2022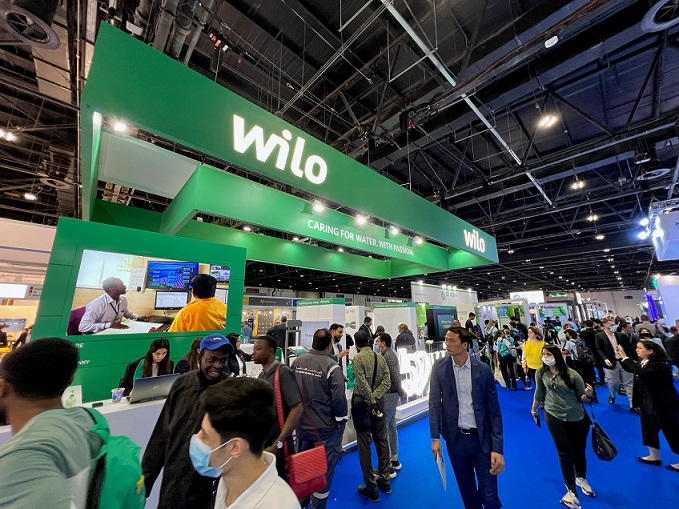 Wilo Middle East promoted the UAE's vision of a sustainable future with its participation at the 24th edition of the Water, Energy, Technology, and Environment Exhibition (WETEX 2022) in Dubai.
The company presented its latest smart solutions to educate the region on emerging pump technologies and addressing rising challenges like climate change that are adversely affecting energy and water resources.
The exhibition, organised by Dubai Electricity and Water Authority (DEWA), was held from September 27 to 29, 2022, at the Dubai World Trade Centre.
Wilo, in its 10th year of participation, presented its latest state-of-the-art solutions and highlight evolving trends and growing concerns relating to water scarcity, wastewater management, and energy efficiency among others, along with key environmental professionals and experts.
The company also exhibits its smart pumping solutions at the event, including Wilo-EMUport CORE, Wilo-SiBoost Smart Helix EXCEL, and Wilo-PuZen Controller among others.
"We have actively participated in the exhibition for all these years, as we strongly believe that interacting with like-minded individuals can result in the development of innovative ideas and insights that will help build a more sustainable future," asserted Yasser Nagi, Managing Director, Wilo Middle East.
Wilo is celebrating its 150th anniversary this year and the company continues to promote the setting of new goals to enhance customer efficiency, as well as promote sustainable solutions in the UAE, a press communique concluded.
Want to stay updated on the latest industry news and trends? Subscribe today to receive your monthly news highlights directly in your inbox!