Signs agreement for 'Nirapara', the packaged food and spices brand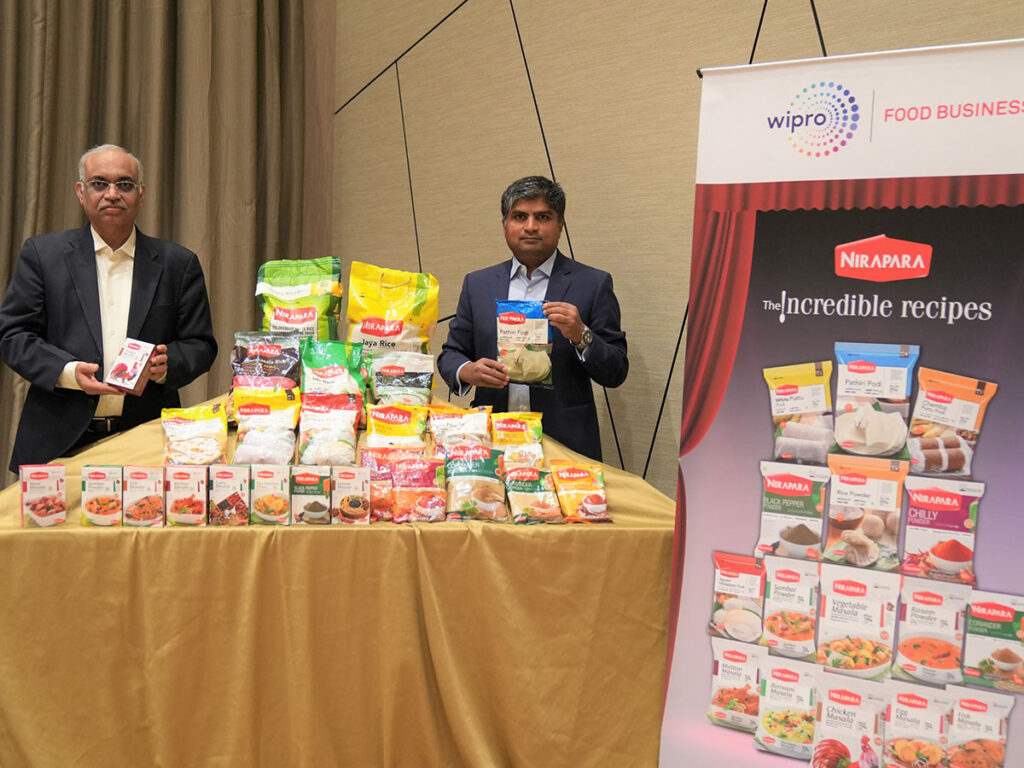 Wipro Consumer Care and Lighting, one of the fastest-growing FMCG companies in India, recently announced a MoU agreement with Nirapara, a popular traditional food brand.
This announcement comes after Wipro's earlier statement of its foray into the food business in India and international markets. The company aims to become a significant player in the snack food, spices, and ready-to-cook industry.
Nirapara is Wipro's 13th partnership and gives us a clear foothold in the spices and ready-to-cook segment. The brand was launched in 1976 and is known for its blended spices.
Over 80% of Nirapara's international revenue comes from GCC countries. 40% of their GCC business is from the UAE, and 30% is from Saudi Arabia. In the GCC countries, a press communique indicated.
Opportunity
"There is a huge opportunity in this space for introducing products under a brand that has been loved and trusted by consumers for years and in a market that has a demand for authentic, pure, and trusted spice mixes and other ready-to-cook formats," affirmed Anil Chugh, President, Food Business, Wipro Consumer Care and Lighting.
"Our strong understanding of the consumer and market, coupled with our robust distribution network will help grow this segment multifold," commented Priyadarshee Panigrahi, Senior General Manager, Wipro Consumer Care, Middle East.
A majority of Nirapara's portfolio consists of Matta rice for which they are the market leaders followed by spices at a strong number two position. The brand also offers a large variety of spice mixes and rice powder, the press statement concluded.
Want to stay updated on the latest industry news and trends? Subscribe today to receive your monthly news highlights directly in your inbox!