ZAJEL Courier Services, a leading courier and logistics service provider, has achieved yet another significant milestone with DP World.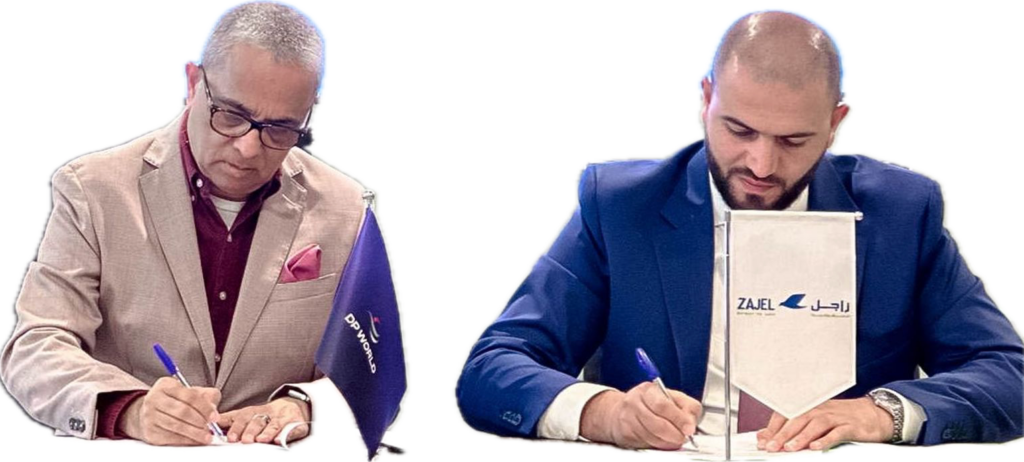 This agreement aims to enhance efficiency and streamline the movement of shipments through the integration of advanced digital solutions.
Under the DF Alliance (DFA), ZAJEL signs an agreement with DP World for cutting-edge technology solutions as part of its forward-thinking vision. This transaction is centered on enhancing technology within the shipping industry, with the goal of improving and streamlining operations. This underscores Zajel's commitment to harnessing advanced technology to significantly enhance the quality of shipping services, marking a pivotal step towards more efficient and technology-driven processes
One of the key components of this agreement is the implementation of ERP-integrated cargo flow solutions. This software solution will revolutionize processes by providing a unified platform to manage all operations. By increasing efficiency, effectiveness, and control, this integrated software solution will enable ZAJEL to minimize risks and disruptions, ensuring a seamless experience for their customers.
Present at the signing were Mr. Ayaz Maqbool, Group VP of Digital Product Sales from DPWorld, and Nabeel Al Kharabsheh, General Manager of ZAJEL. Speaking about this collaboration, Nabeel Al Kharabsheh stated, "We are thrilled to partner with DPWorld and integrate their advanced freight forwarding digital solutions into our operations. This collaboration will undoubtedly elevate our services and enable us to provide an unmatched experience to our customers."
This agreement between ZAJEL and DPWorld marks an important step forward in the courier and logistics industry. By leveraging advanced digital solutions, both companies are poised to revolutionize logistical operations and set new benchmarks in efficiency and customer satisfaction.