Cargo and container volumes up; new land leases in industrial zones was 2.4mn sqm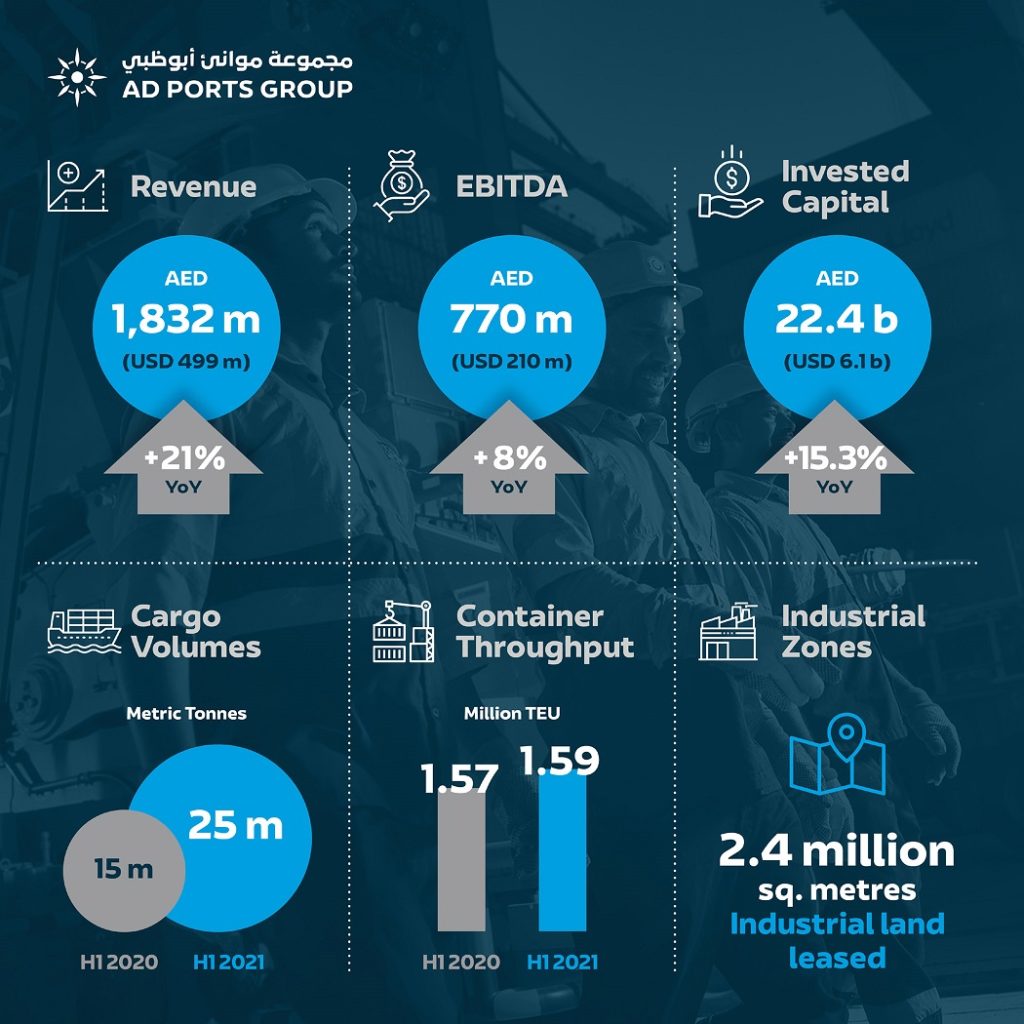 AD Ports Group recently announced its financial results for the first half of 2021, reporting revenue increase of 21% year-on-year to AED 1,832mn (US$ 499mn) compared with AED 1,517mn (US$ 413mn) in the first half of 2020, driven by organic growth, diversification into new businesses, new leases and partnerships.
EBITDA rose 8% year-on-year to AED 770mn (US$ 210mn), up from AED 714mn (US$ 195mn) in the first half of 2020, with growth across most of the business clusters.
"Our financial performance is underpinned by continued expansions and increased activity, with key partnerships and joint ventures being established that are expected to deliver reliable returns in the future," commented Captain Mohamed Juma Al Shamsi, Group CEO, AD Ports Group.
The underlying business witnessed cargo volumes growing from 15mn MT in H1-2020 to 25mn MT in H1-2021, while container throughput grew from 1.57mn TEUs (twenty-foot equivalent units) to 1.59mn TEUs during the same period. The industrial zones leased about 2.4mn sqm of land during H1-2021, according to a press communiqué.
"Coming out of the peak of the pandemic, we are focusing on delivering solid returns and managing our capital effectively. Our invested capital increased from US$ 5.3bn in 2020 to US$ 6.1bn in 2021 in line with our ongoing expansion programme," remarked Martin Aarup, Group Chief Financial Officer, AD Ports Group.
Want to stay updated on the latest industry news and trends? Subscribe today to receive your monthly news highlights directly in your inbox!