Agreement to support IoT ecosystem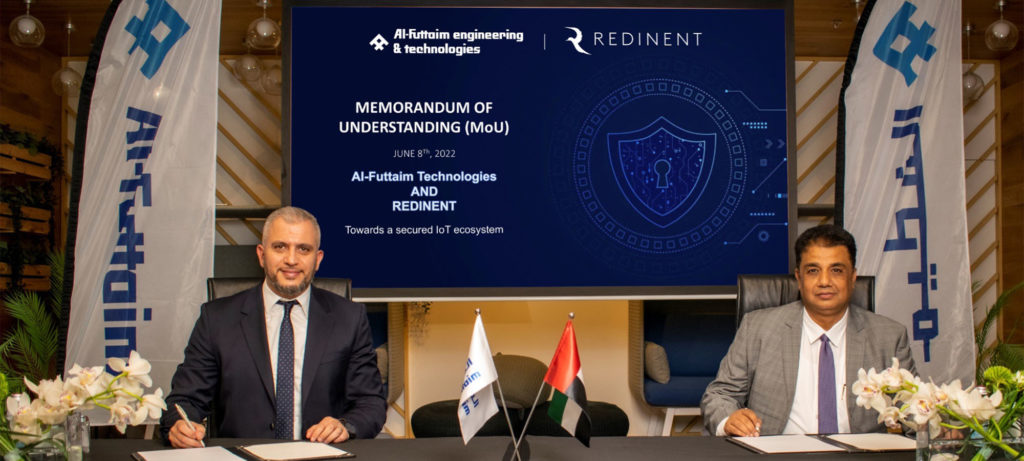 Al-Futtaim Engineering & Technologies (AFET) has announced that the company has signed the Memorandum of Understanding (MoU) with Redinent to support the UAE's secure IoT ecosystem.
The Memorandum of Understanding (MoU) aims to facilitate future alliance for protecting the CCTV networks across the UAE. With the rapid deployments of CCTV cameras and IoT devices and increasing rate of cyber-attacks, there was an urgent requirement for an automated Enterprise Grade CCTV camera threat scanning tool.
Redinent is one of the fastest emerging players in IoT Cybersecurity based out of Bangalore, India. Redinent provides specialized and advanced technology security solutions in embedded systems and IoT devices like CCTV IP cameras, smart energy meters and more. Redinent's automated threat assessment solution finds vulnerabilities and weaknesses in IoT, a press statement noted.
"At AFET, signing the MoU with Redinent will offer even stronger support for our business. Redinent has delivered one of the world's first enterprise grade threat scanners for CCTV," remarked Murali Serpakkam, Managing Director, AFET.
"The new proposed package of Managed Security-Services will enable the organisations we work with to accurately assess the security postures of their cameras so that they are not vulnerable to cyberattacks and insider threats," commented Razi Hamada, General Manager, Digital Transformation, Al-Futtaim Engineering & Technologies.
"Beyond known vulnerabilities and security misconfigurations, protocol-prone threats, our solution provides OEM Agnostic Scans across all IP-enabled cameras, network DVRs, and complex topologies, including grouped scans distributed across clusters," commented Divyanshu Verma, Managing Director, Redinent.
Want to stay updated on the latest industry news and trends? Subscribe today to receive your monthly news highlights directly in your inbox!