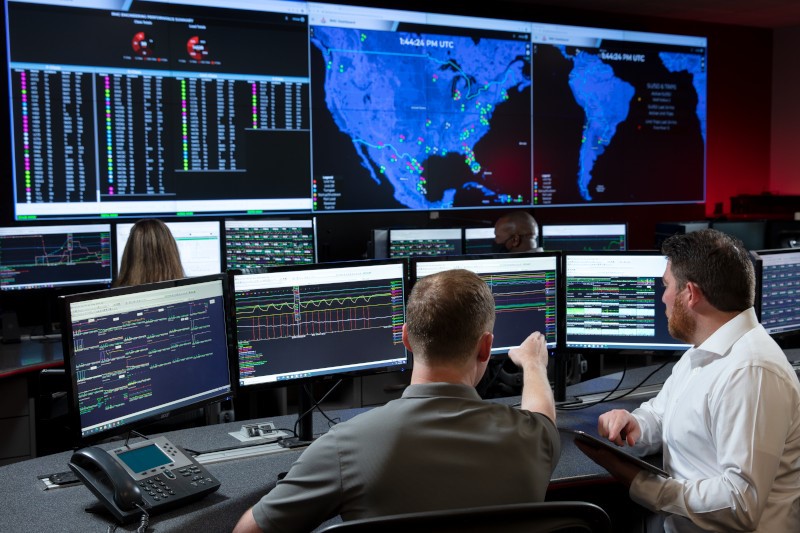 Integrated resources to support advanced operations and maintenance decision making
Mitsubishi Power, a subsidiary of Mitsubishi Heavy Industries (MHI) Group, is introducing a global network of TOMONI HUBs that use artificial intelligence to provide real-time, cyber-secure interactive support of plant operation and maintenance (O&M) decision making, the company revealed in a recent press communiqué.
TOMONI HUBs include connected software, hardware and services that provide pre-warning of impending issues or needed corrective action to avoid unit trips or load reductions, eliminate energy efficiency losses, and avoid unnecessary maintenance.
The global network includes TOMONI HUBs in Takasago and Nagasaki, Japan; Orlando, Florida, United States; and Alabang, Philippines, with a fifth HUB to be commissioned in Duisburg, Germany, in the third quarter of 2021.
TOMONI HUBs support all types of energy systems, including traditional steam power plants and gas turbine combined cycle (GTCC) plants, as well as renewable power plants, distributed generation, emerging smart energy systems, and all-duration energy storage, the press statement contnued.
"With the TOMONI HUB, the Intermountain Power Plant will have resources to help us react not only to O&M issues, but also to challenges such as weather extremes and operational flexibility," asserted Jon Christensen, Manager of Special Projects and Vice President, Intermountain Power Service Corporation in Delta, Utah, USA. "HUB conveys the central role our facilities are increasingly playing in channeling expert O&M support for on-site personnel and an evolving workforce," affirmed Hiroyasu Ishigaki, General Manager, Mitsubishi Power ICT Operations Department in Yokohama, Japan.
Want to stay updated on the latest industry news and trends? Subscribe today to receive your monthly news highlights directly in your inbox!