ODATIO is one of Savoye's significant software solutions in the logistics and supply chain sectors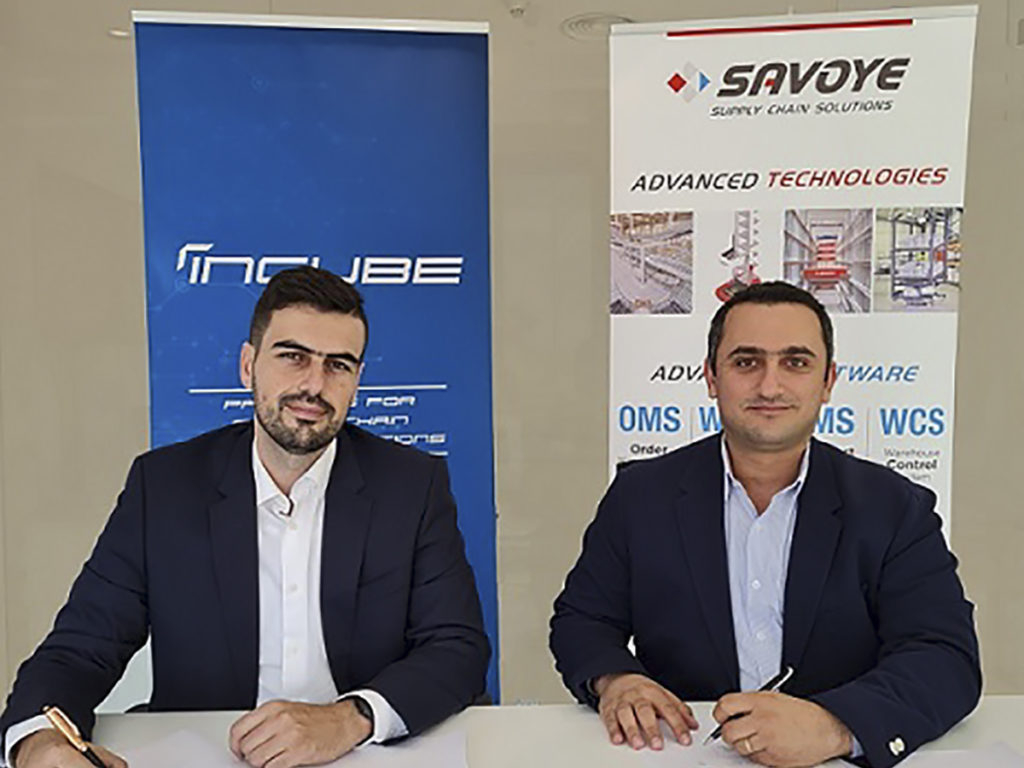 SAVOYE has expanded its international reach by signing an agreement with the recognized software solution provider, INCUBE.
INCUBE, one of the Middle East and North Africa's premier supply chain mobility solutions provider now becomes the first distributor and integrator for Savoye software solutions in the region.
According to the agreement, INCUBE will distribute and integrate ODATiO, cloud native software for the supply chain, combining Warehouse Management System (WMS) and Transport Management System (TMS), developed by Savoye.
Besides establishing itself in various countries in Europe, USA, Asian region and more recently in Dubai to enter the Middle East and Saudi Arabia markets, this recently formed partnership is also part of the international development program of SAVOYE to boost the sales of its ODATiO software and ensure that it will be available to a broader customer base across the MENA region, a press statement indicated.
ODATIO is one of Savoye's significant software solutions in the logistics and supply chain sectors which is based on comprehensive functional coverage and flexible configuration options. The software solution is designed to increase productivity, enhance service quality, and optimize warehouse and transport resources.
"With INCUBE as a partner, we are confident that our solution will create more impact on the supply chain and logistics sectors as they play vital roles in the region's economic development," remarked Alain Kaddoum, Managing Director, Savoye Middle East.
"As INCUBE continues to expand its products portfolio, we see that the addition of the Savoye products allows INCUBE to complete its offering of top-notch Supply Chain solutions," stated Sari Kaylani, CEO, INCUBE. "A successful digital transformation in supply chain and logistics requires more investments in redesign, new technologies and software. This is where partnerships like the one between Savoye and INCUBE come into play; to fully support the region's digital transformation with innovative, flexible and cost-effective solutions," concluded Bruno Lacoste, Director, Software Partnerships, Savoye.
Want to stay updated on the latest industry news and trends? Subscribe today to receive your monthly news highlights directly in your inbox!