UAE's RAMZIQ Group will provide a secure, decentralized, and transparent ecosystem for consumers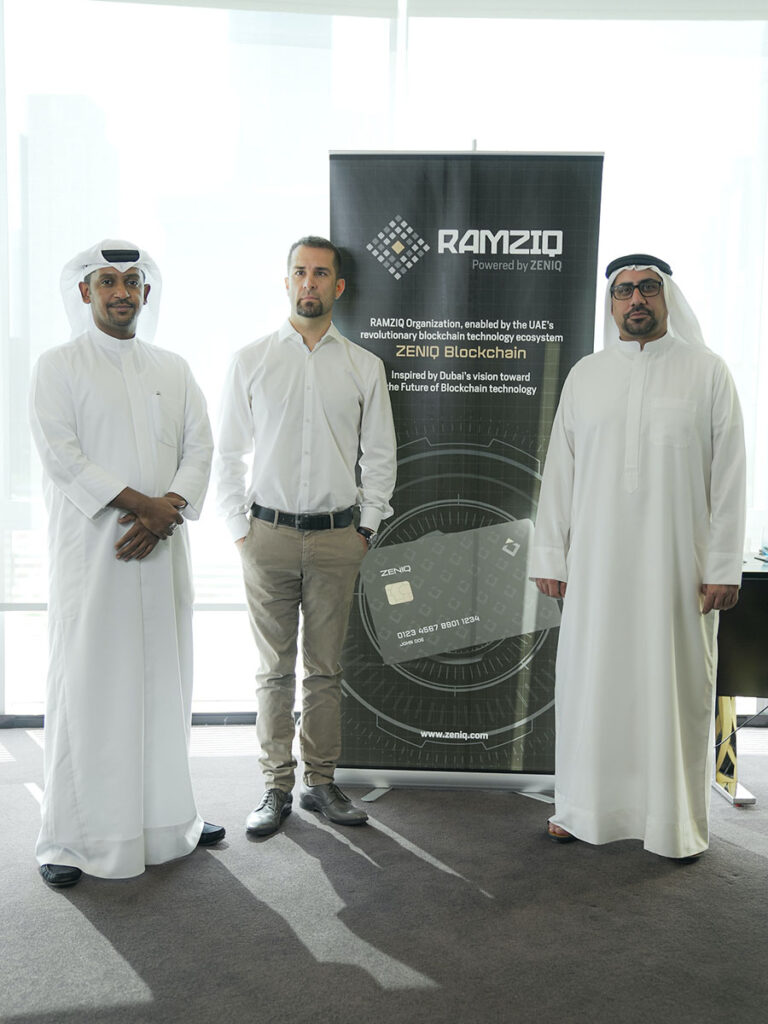 UAE's RAMZIQ Group has announced the expansion of ZENIQ's decentralized, secure, and easily accessible blockchain platform ecosystem in the UAE.
UAE's RAMZIQ Group is the company that is driving the success of the ZENIQ blockchain. ZENIQ is the blockchain and ecosystem on which everything is being built.
ZENIQ provides smart decentralized options for its customers to store, manage and protect their digital assets in a transparent and fully decentralized manner. It connects the NFT universe with online and offline commerce – providing an effortless solution to its customers, a press communique indicated.
The UAE's RAMZIQ Group is the organization providing the cutting-edge ZENIQ Blockchain ecosystem, a next-generation digital asset management system.
The ZENIQ Smartchain, an innovative second layer blockchain, is fast and easy to use, and provides up to 10,000 transactions per second while offering extremely low transfer costs. ZENIQ also provides a decentralized exchange called the ZENIQ Swap.
"RAMZIQ Group with its ZENIQ blockchain technology guarantees total transparency and will offer huge potential to individuals and companies. Our company started as an idea in Area 2071, the innovation hub under the Dubai Future Foundation," stated Soliman Al Rifai, Founding Partner, RAMZIQ Group.
"Up until now only three percent of all potential users are familiar with and have access to blockchain technology. We are targeting the remaining 97 percent and want to transform the blockchain ecosystem," remarked Erwin Dokter, CEO, ZENIQ Corporation, which serves as the blockchain technology provider and brand name within the RAMZIQ Group.
Want to stay updated on the latest industry news and trends? Subscribe today to receive your monthly news highlights directly in your inbox!