New top tier, First (PR1), guarantees the highest commitment on speed and priority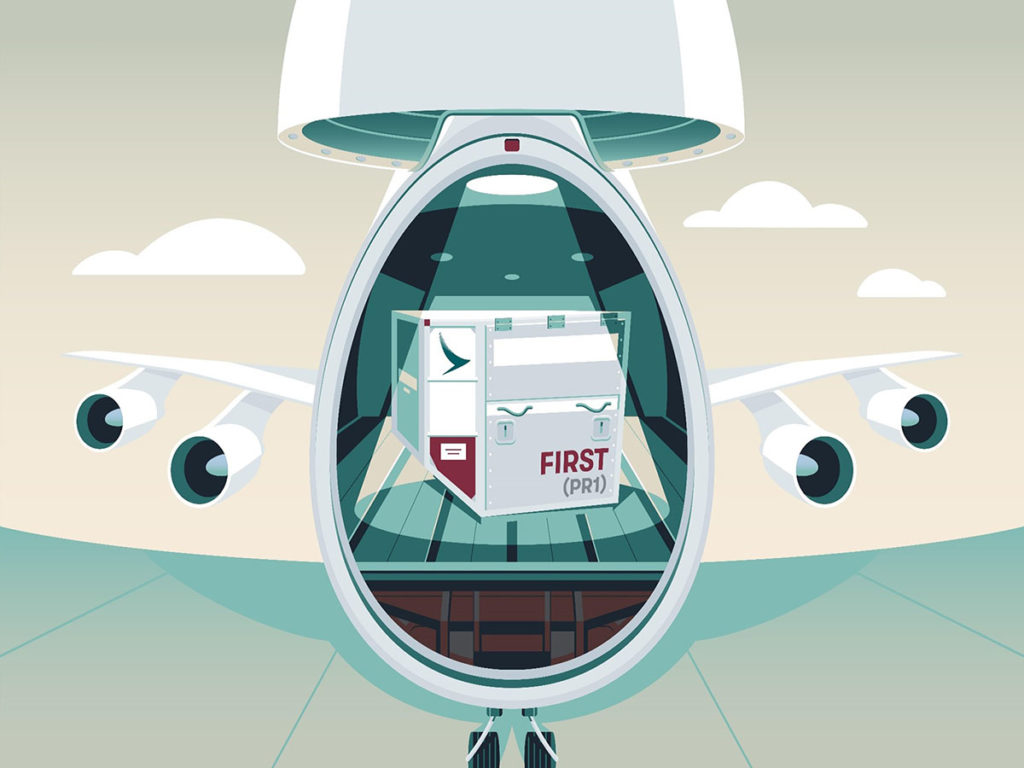 Cathay Pacific Cargo is introducing a suite of Priority options, offering dedicated booking tiers tailored to cargo shipments.
Priority provides greater choice and better-defined service options to customers: speed, capacity and assurance for every shipment. This service will also be available in the UAE besides the airlines' other ports, the carrier revealed in a press communique.
The Priority solution offers three service tiers–First (PR1), Essential Plus (PR2) and Essential (PR3). For general cargo shipments, customers can choose the tier best suited to their needs. In addition, the First (PR1) and Essential Plus (PR2) service tiers have been extended and are now applicable to all types of shipments requiring special handling, including but not limited to Pharma LIFT, Fresh LIFT and DG LIFT.
First (PR1)
First (PR1) is the premium tier that offers the highest commitment to priority for customers' time-critical shipments. This includes access to capacity even on very high-demand flights, with guaranteed uplift once the booking is confirmed.
In the event of unforeseen disruption, such as from bad weather, the shipment will be protected on to the next flight to make up valuable time.
Essential Plus (PR2) and Essential (PR3)
Essential (PR3) is the standard service, providing a reliable and economical solution to bring all kinds of shipments to where they are needed through the Cathay Pacific network and via its professional handling services.
Essential Plus (PR2) is an upgraded service, providing more access to capacity on popular flights and with a higher handling priority than Essential.
"Our Priority tiers are reflected directly in our new Click & Ship booking platform, Cathay Pacific Cargo or EzyCargo websites, in order to put speed and access to capacity at our customers' fingertips," remarked Rajesh Menon, Regional Head of Cargo South Asia, Middle East and Africa (SAMEA), Cathay Pacific.
Want to stay updated on the latest industry news and trends? Subscribe today to receive your monthly news highlights directly in your inbox!