Bustanica has unveiled its 330,000sqft environmentally controlled farm facility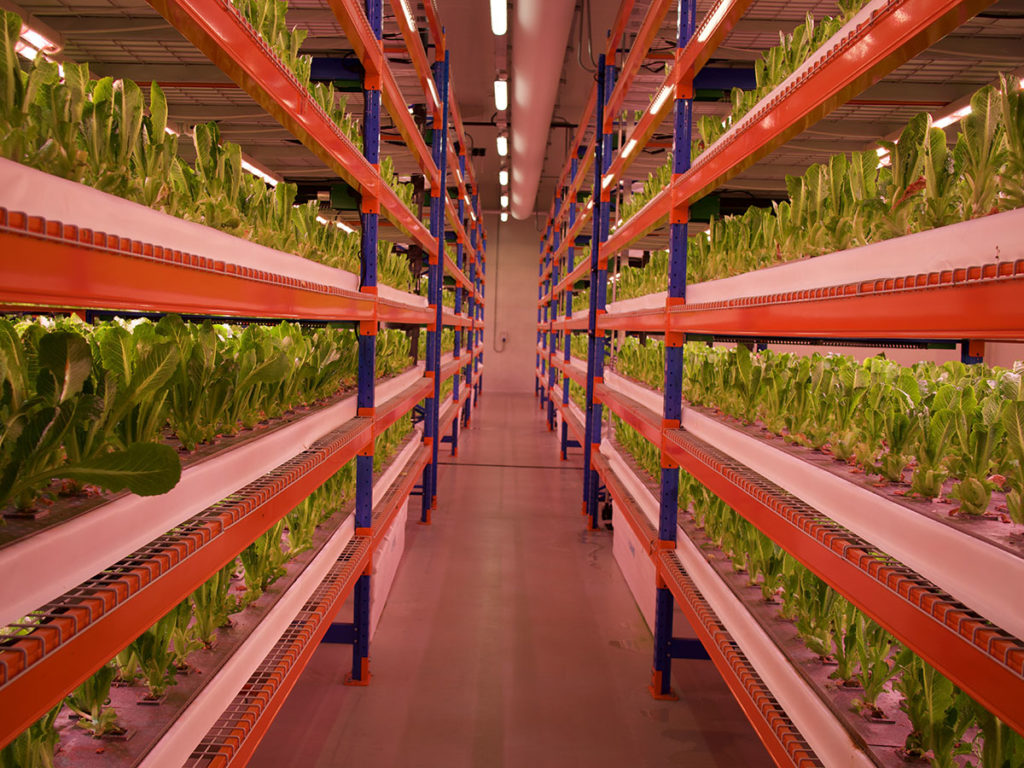 Bustanica has opened the doors to the world's largest hydroponic farm, backed by an investment of US$ 40mn.
The facility is the first vertical farm for Emirates Crop One, the joint venture between Emirates Flight Catering (EKFC), one of the world's largest catering operations serving more than 100 airlines, and Crop One, an industry leader in technology-driven indoor vertical farming.
Located near Al Maktoum International Airport at Dubai World Central, the 330,000sqft facility is geared to produce more than 1,000,000kgs of high-quality leafy greens annually, while requiring 95% less water than conventional agriculture. At any point in time, the facility grows in excess of 1mn cultivars (plants), which will provide an output of 3,000 kgs per day.
"Emirates Flight Catering constantly invests in the latest technologies to delight customers, optimise operations, and minimise our environmental footprint. Bustanica helps secure our supply chain, and ensures our customers can enjoy locally sourced, nutritious produce," stated HH Sheikh Ahmed bin Saeed Al Maktoum, Chairman and Chief Executive, Emirates Airline and Group.
"It's our mission to cultivate a sustainable future to meet global demand for fresh, local food, and this first large format farm is the manifestation of that commitment. This new facility serves as a model for what's possible around the globe," commented Craig Ratajczyk, CEO, Crop One.
Want to stay updated on the latest industry news and trends? Subscribe today to receive your monthly news highlights directly in your inbox!