Carrier conducts over 20 commercial flights operating to test contrail avoidance technologies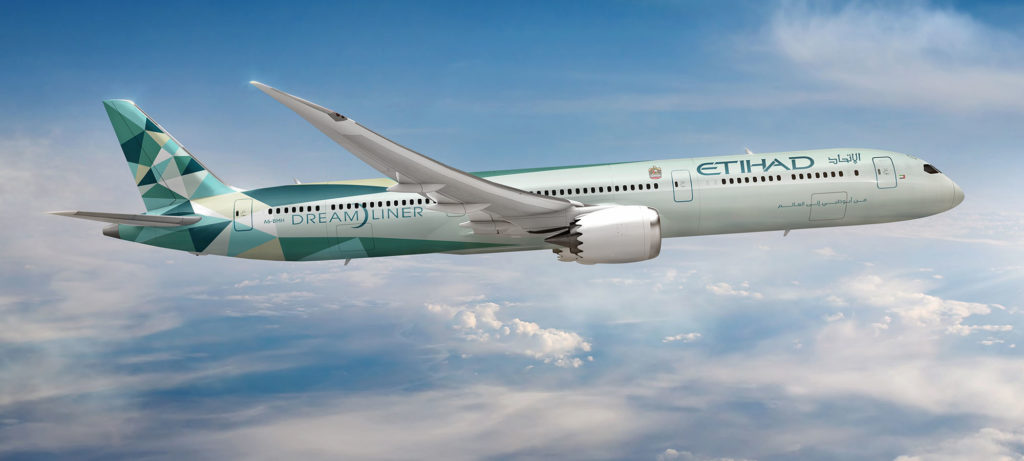 Etihad Airways recently undertook a week of intensive research and testing on over 30 flights to test operational efficiencies, technology and procedures that will reduce carbon emissions, in an expansion of its ongoing sustainability flight testing regime.
The week-long programme, coinciding with Earth Day on 22 April, included over 20 commercial flights operating across Etihad's network to test contrail avoidance technologies in partnership with SATAVIA, a UK-based green aerospace company.
The airline also operated up to 13 dedicated 'EcoFlights' testing a range of flight and engine optimisation initiatives, with successful trials to be incorporated into regular scheduled operations.
Flight tests
Each of these flight tests were operated on Etihad's fleet of fuel-efficient A350 and 787 aircraft, spearheaded by the 'Etihad Greenliner', and Etihad's newest aircraft, the 'Sustainable 50'.
"The results we develop will add to the body of work and knowledge base we've built to support the aviation industry on its journey to decarbonization," commented Tony Douglas, Group Chief Executive Officer, Etihad Aviation Group.
The bulk of tests conducted over the week are part of a year-long partnership with SATAVIA to enable contrail prevention, integrating atmospheric modelling with operational flight planning to prevent contrail formation.
Aircraft contrails, or condensation trails, are clouds made up of aircraft-generated ice crystals, which cause a net surface heating effect globally by trapping atmospheric heat. Contrails cause up to 60% of aviation's total climate impact, the equivalent to two percent of all human impact.
Groundwork for the future
"Our understanding of contrails will lay the groundwork for future conversion into tradable carbon credits incentivising widespread adoption of contrail prevention across the aviation sector," stressed Dr Adam Durant, CEO, SATAVIA.
In contrast to many green aerospace initiatives, contrail prevention is a software solution that can be implemented in the near-term through technical integration with flight operations.
These flights will further test and trial operational initiatives to evaluate and confirm learnings from past ecoFlights for flight path optimisation, including optimised climb and continuous descent, optimal departure runway, last minute engine start-up, single engine taxi procedures network wide and fight deck technology solutions.
Want to stay updated on the latest industry news and trends? Subscribe today to receive your monthly news highlights directly in your inbox!