Cooperation will encompass a full spectrum of logistics solutions and delivery services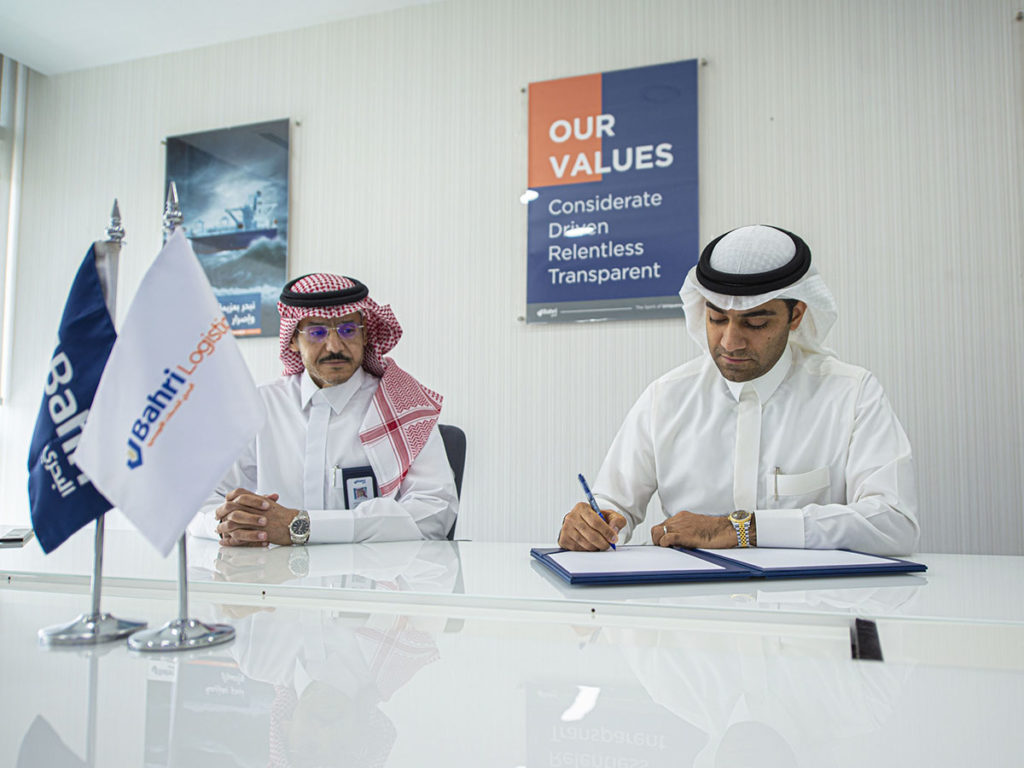 Bahri recently announced that its Bahri Logistics business unit has entered into a new agreement with TKHS, the global leader in specialized logistics services tailor-made for the luxury hospitality industry, to deliver a unique and powerful service offering for Saudi Arabia's booming hospitality sector.
Under the terms of the exclusive agreement, Bahri Logistics will partner with TKHS to provide end-to-end pre-opening logistics support for hotel developers in the Kingdom.
The scope will encompass a full range of services from quality inspections of materials and equipment through to international freight, import customs clearance, project warehousing, and delivery services for furnishings and other equipment. In addition, Bahri Logistics will provide ongoing logistics support for amenity distribution programs within the Saudi hospitality market.
Together, the two companies will contribute to the Kingdom's drive to develop the Saudi tourism industry in line with the Vision 2030 goals of boosting visitor numbers and increasing the sector's contribution to national GDP to 15% by the end of the decade.
"The new partnership reflects Bahri's ongoing commitment to developing innovative services and solutions that contribute to both shaping the future of the Saudi logistics sector and strengthening the Kingdom's economy," Eng. Ahmed Ali Alsubaey, CEO, Bahri.
"With Bahri Logistics robust shipping and freight-forwarding resources and strong local presence in Saudi Arabia coupled with TKHS's market-leading expertise in managing complex, mixed-use, fast track projects, we are extremely excited to join forces," commented Samuel Wilson, CEO, TKHS Holdings.
Want to stay updated on the latest industry news and trends? Subscribe today to receive your monthly news highlights directly in your inbox!