Around 40% of the network's annual transport capacity has been reserved through commercial agreement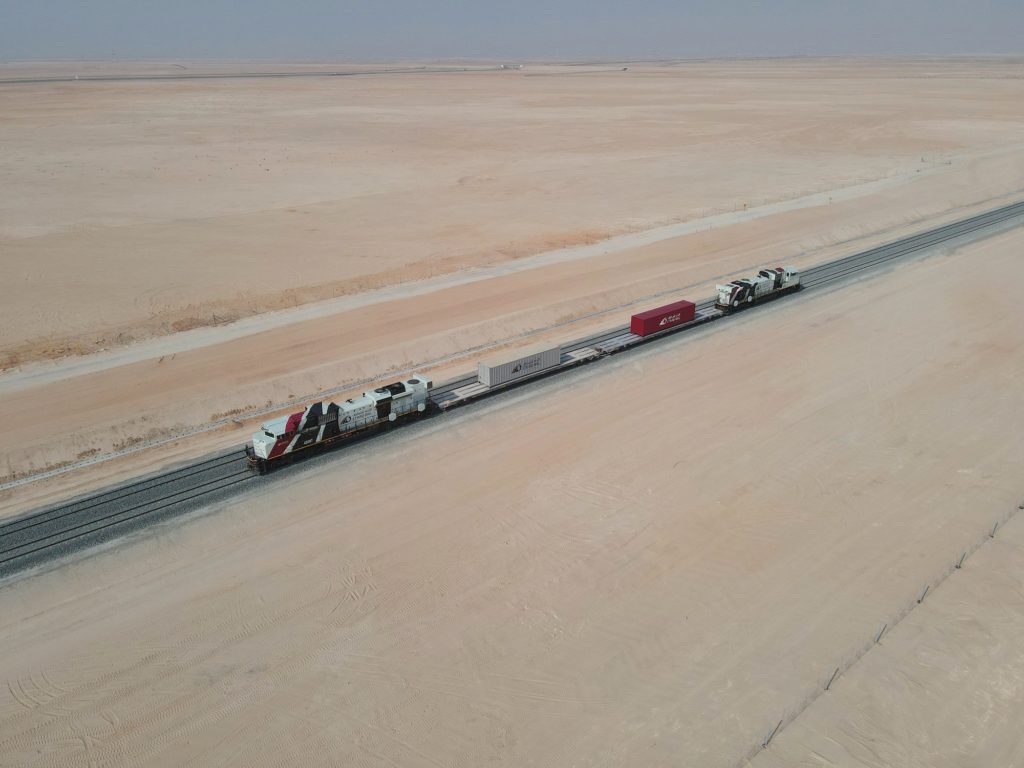 Chaired by HE Sheikh Theyab Bin Mohamed Bin Zayed Al Nahyan, Chairman of the Abu Dhabi Crown Prince's Court and Chairman of Etihad Rail, the company's Board of Directors recently held a virtual meeting to review the latest progress of the construction works for the packages of Stage Two of the UAE National Railway Network, as well as other major achievements made in the third quarter of 2021.
During the meeting, it was announced that construction works for Package A of Stage Two, which extends over 139 km, and its connection through Al Ghuwaifat on the border of Saudi Arabia with Stage One, which extends for 264 km from Habshan to Al Ruwais were completed.
This significant step brings the company closer to completing the UAE National Railway Network on schedule.
Throughout 2021, Etihad Rail was successful in reserving 40% of the network's annual transport capacity, which by the completion of Stage Two will amount to 60mn tons of goods per year.
This was achieved through the commercial agreements Etihad Rail has signed including those with Stevin Rock, one of the biggest quarrying companies in the world, Western Bainoona Group, and Al Ghurair Iron & Steel (AGIS).
The company will continue to establish further commercial partnerships and strategic agreements so that various companies benefit from the unparalleled services, economic and logistical advantages of the UAE National Railway Network.
Want to stay updated on the latest industry news and trends? Subscribe today to receive your monthly news highlights directly in your inbox!