Etihad Rail, This follows knowledge transfer with Deutsche Bahn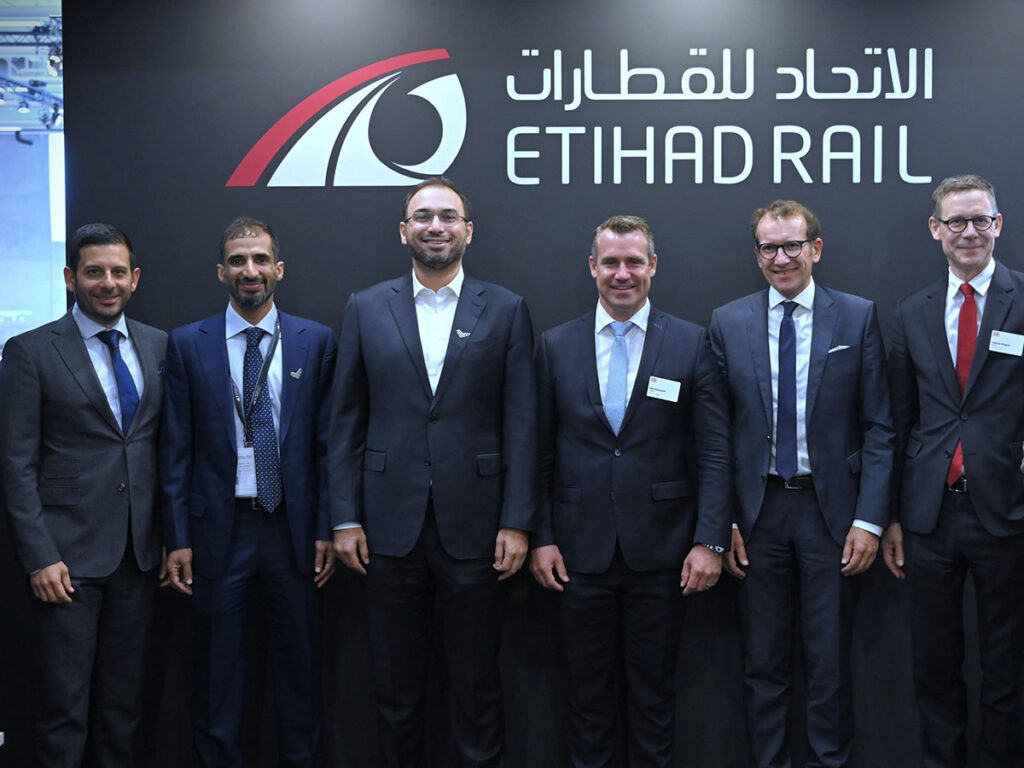 Etihad Rail has concluded, ahead of schedule, the knowledge transfer programme with Deutsche Bahn (DB), Europe's largest railway operator and infrastructure owner.
The partnership between the two organizations, oversaw the establishment of the joint venture Etihad Rail DB in 2013, where the exchange of knowledge in railway operations, operations control centres (OCCs), maintenance of rolling stock, and development of the operating rules and regulations, was integral for subsequent operations.
This took place during InnoTrans 2022, the leading international trade fair for transport technology, which was held in Berlin, Germany from 20-23 September 2022.
These areas of support and experience shared by Deutsche Bahn led to the achievement of critical milestones, enabling them to establish a vital national industry through the creation of the UAE's first railway network.
Supplementary to knowledge transfer, Deutsche Bahn provided with guidance on the Health, Safety, Environment, & Quality (HSEQ) requirements and the development of the Operational Safety Case, which ultimately resulted in Etihad Rail DB's accreditation as the UAE's first heavy rail operator.
"We conclude our knowledge transfer programme with our partner of almost a decade; Deutsche Bahn, ahead of schedule and in line with international best practices," remarked Shadi Malak, CEO.
"Together we have achieved the highest customer satisfaction with ADNOC, made a significant contribution to climate protection by saving a large amount of CO2 emissions, and kept our promise to provide a sustainable knowledge transfer to our partner Etihad Rail and the Emirati people," commented Niko Warbanoff, CEO, DB.
Want to stay updated on the latest industry news and trends? Subscribe today to receive your monthly news highlights directly in your inbox!