Automated system fundamental for future autonomous driving and reducing traffic accidents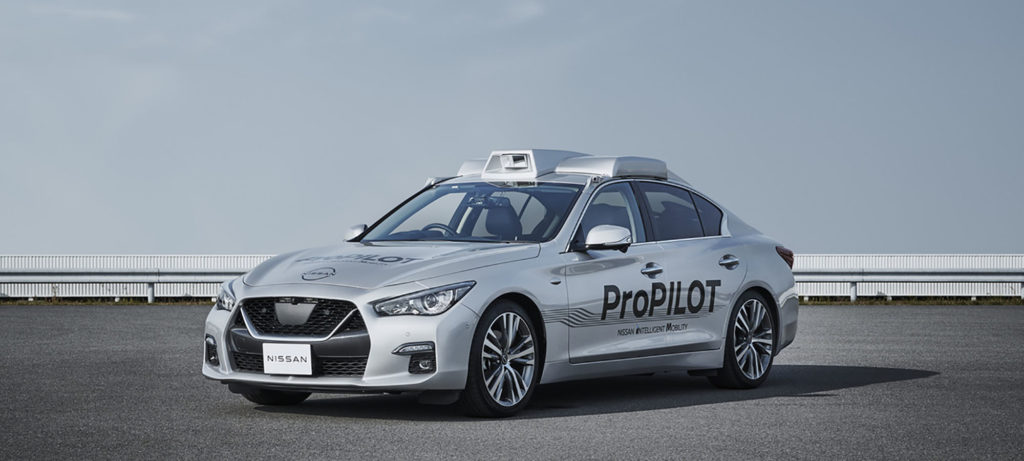 Nissan recently announced the development of a new driver-assistance technology that utilizes highly accurate, real-time information about the vehicle's surrounding environment to dramatically enhance collision avoidance.
At a Nissan facility, a test vehicle was used to demonstrate how this technology can automatically perform collision-avoidance maneuvers.
Nissan's 'ground truth perception' technology fuses information from next-generation high-performance LIDAR, radar and cameras. The technology detects the shape and distance of objects, as well as the structure of the area surrounding the vehicle, in real time with a high degree of accuracy.
Utilizing this information, the vehicle instantly analyzes the current situation, judges, and automatically performs required collision-avoidance operations. This technology can also detect slowed traffic and road obstacles in the distance and execute lane changes accordingly.
"We are certain that our in-development ground truth perception technology will make a significant contribution to owner confidence, reduced traffic accidents and autonomous driving in the future," remarked Takao Asami, SVP, Leading Global Research and Development, Nissan.
Nissan has partnered with cutting-edge companies to research and develop this technology and share know-how. The next-generation LIDAR, a crucial element, is being integrated into Nissan's system in collaboration with Luminar, utilizing world-leading technologies.
In the area of advanced collision avoidance control it is critical to develop highly accurate verification technology in a digital environment. To this end Nissan is teaming up with Applied Intuition, which has state-of-the-art simulation technology.
Want to stay updated on the latest industry news and trends? Subscribe today to receive your monthly news highlights directly in your inbox!