Al Tayer Motors, the UAE's official Ford Trucks importer-dealer, opened the first 3S – Sales, Service, and Spare Parts – facility for the brand at Dubai Investments Park, in the heart of the city's transport and logistics hub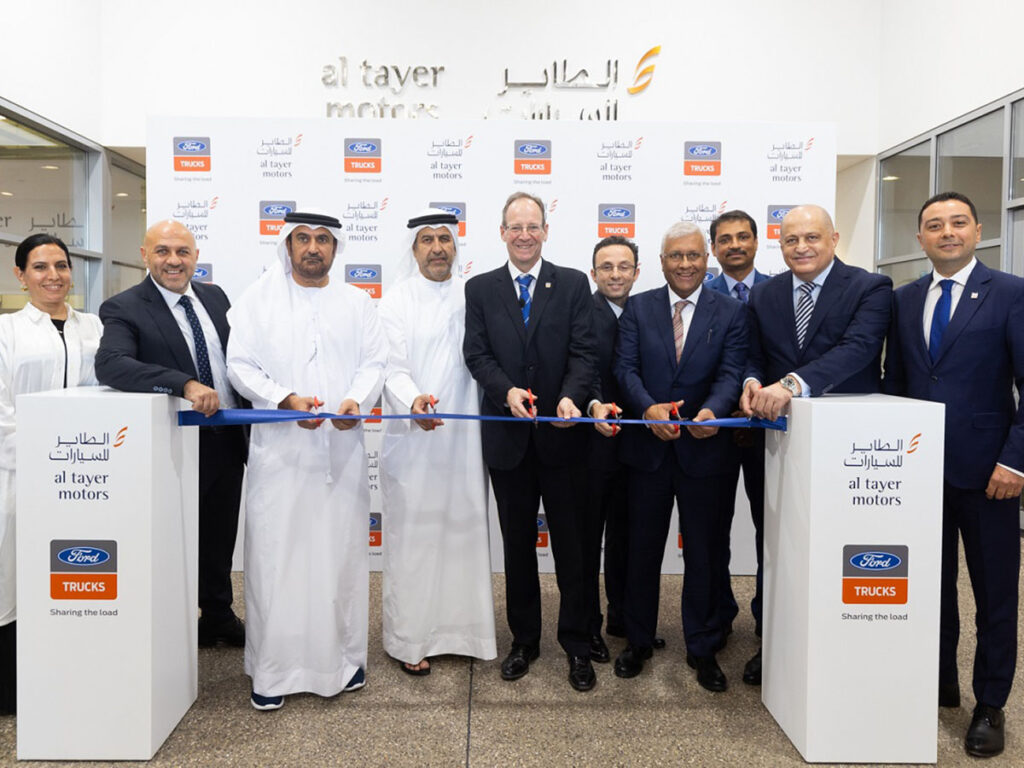 The 2700 square meter facility exclusively dedicated to Ford Trucks includes a showroom with a two-truck display, a comfortable service area that includes a customer lounge, and a fully operational service center with six work bays. The facility is staffed with Sales and Service personnel to help customers with all their requirements.
"Our Ford Trucks business continues to grow, and we now have a strategically located all-new facility with service as well as sales operations and more, making it very convenient for our customers. It will help to reduce downtime, increase operational efficiencies of their businesses, and help us to connect better with them," said Ashok Khanna, Chief Executive Officer, Al Tayer Motors.
The Ford Trucks facility has been designed with an energy-saving Building Management System (BMS) to control the lighting, air conditioning, and natural skylights – to create a great working space for our customers and teams while reducing its carbon footprint. All oil filters and waste in the facility are recycled contributing to a more environmentally friendly operation.
"We congratulate our UAE partners Al Tayer Motors on this new facility built for Ford Trucks. It is an important milestone and a significant investment in increasing operational efficiencies, with the Jebel Ali Port and the Al Maktoum International Airport very close by. We look forward to seeing our customers more often in this facility to help them with any transportation-related requirements they may have," said Bahattin Topçu, Managing Director Middle East & Africa, Ford Trucks.
"Over the course of our nearly nine-year partnership, Al Tayer Family and Ford Trucks became more like family than business partners. We have a lot in common in terms of vision and goals. Today, we are crowning this collaboration with this beautiful facility, which will enable us to provide high-quality service to our valued customers. The opening of this new facility will be a milestone for us in the United Arab Emirates market, contributing to our regional presence. Hopefully, it will also bring good fortune and prosperity to the Al Tayer Motors team," said Dave Johnston, Deputy General Manager, Ford Otosan.
Meanwhile, at the launch, customers from various industry segments including construction, waste management, transportation, cargo, and logistics displayed their vehicles at the event.
Al Tayer Motors signed the Ford Trucks brand in 2014 and has since successfully established and grown its market share in the UAE's heavy commercial vehicles sector. The dealership retails the full range of commercial vehicles in the UAE including the award-winning Ford Trucks F-MAX, Construction series, and Tractors & Road series.
Want to stay updated on the latest industry news and trends? Subscribe today to receive your monthly news highlights directly in your inbox!