The six-year contracts aim to make a big leap in the quality environment-friendly services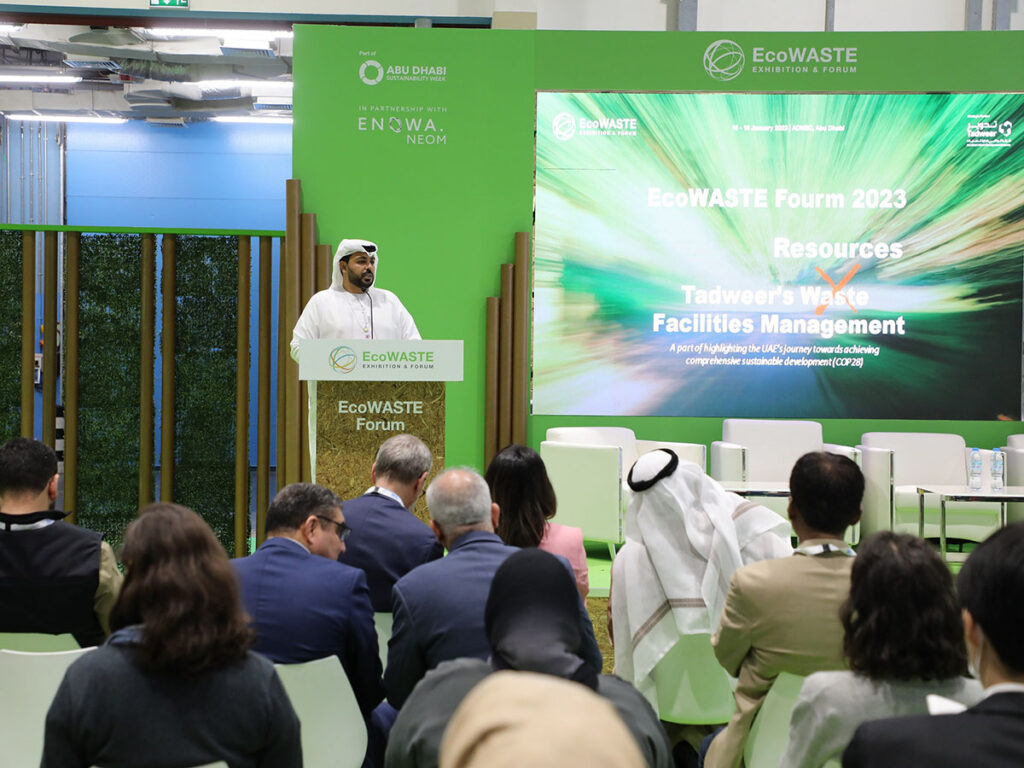 The Abu Dhabi Waste Management Company (Tadweer) recently signed five operations contracts with a value of over US$ 545mn (AED 2bn).
The contracts, which were signed with Alphamed Abu Dhabi and Terberg RosRoca Vehicle Manufacturing, Beeah Sharjah Environment Company, Averda Waste Management, and JV Lavajet Al Ain / Nael & Bin Harmal Hydroexport (NBHH), cover solid waste collection and transportation services, public cleaning services in Abu Dhabi and Al Ain, and waste containers management and maintenance in Abu Dhabi.
The 6-year contracts aim to make a big leap in the quality of environment-friendly services by providing electrical equipment for waste collection and transportation, cleaning services for main roads and automatic sweeping, and training programs for employees to ensure that their work complies with international standards.
The contracts were signed during EcoWASTE 2023 Exhibition and Forum, as part of Tadweer's commitment to fostering partnerships that contribute to enhancing sustainable waste management and maintaining a clean and healthy environment in Abu Dhabi.
Tadweer is also exploring cooperation opportunities in transforming solid municipal waste selectively into sustainable aviation fuel (SAF) and the potential of converting waste into fuel and sustainable chemical materials. The company also signed a MoU with Beeah Sharjah Environment Company to explore new cooperation opportunities for waste management overseas, a press communique indicated.
"Through these partnerships, we aim to join our efforts and utilize the best practices to overcome waste management challenges, by raising the public's awareness, and addressing challenges related to waste collection, transportation, and treatment," remarked Eng. Ali Al Dhaheri, CEO, Tadweer.
Want to stay updated on the latest industry news and trends? Subscribe today to receive your monthly news highlights directly in your inbox!