The ongoing war in Ukraine has sparked a new supply chain crisis, causing exceptional disruption to the food chain.
The volatility of the food supply chain has become apparent when faced with disruptions and external factors. So, what can retailers do to overcome the current and expected disruptions to the supply chain and limit consequences in the future? Jason Kay, Chief Commercial Officer, IMS Evolve, provides some insights and potential solutions.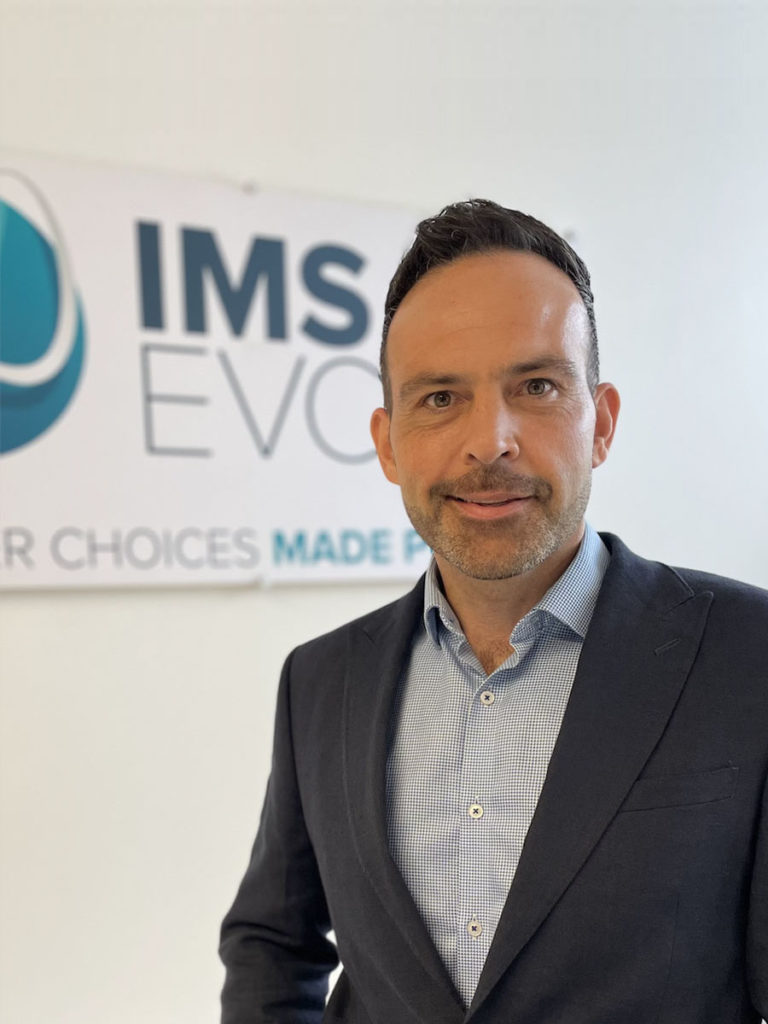 Consumers are increasingly becoming aware of the complexity of the global food supply chain. Pre-Covid, shoppers could rely on fully stocked supermarket shelves with produce packaged and ready for purchase. However, during the pandemic, interruptions and shortages highlighted the delicate nature of the food supply chain.
Now, the war in Ukraine has sparked a new supply chain crisis, causing exceptional disruption to the availability of seasonal workers, exports, imports, and the rising prices of fuel and animal feed.
These recent shocks to the global supply chain have led to situations that would have once sounded absurd, from people fighting over toilet roll and a national McDonalds Milkshake shortage, to the highest petrol and diesel prices ever.
The Global Food Supply Chain
Establishing product provenance and traceability as well as ensuring food quality and safety across the supply chain can prove difficult as the various stages of a supply chain are often run as a siloed entities limiting continuity, visibility, and connectivity. This, coupled with constantly changing circumstances and external influences, creates a challenge for the industry.
However, in the face of the recent, well-publicised disruptions, approaches are starting to shift. Organisations are looking to technology to connect and monitor supply chain activity, from farm to supermarket shelves, to establish traceability, ensure product safety and mitigate potential disruptions.
By leveraging IoT to connect machines, systems and third-party data across the supply chain, insights can be leveraged to drive continuity and achieve real-time visibility into everything from conditions, and performance to location and movement.
This technology enables seamless and safe sharing of information across the supply chain and drives enhance product provenance, safety and quality whilst unlocking huge operational efficiencies, such as accurate inventory investment, effective production schedules and preventative maintenance regimes. All these ultimately mitigate disruption, protect revenue, and enhance the end consumer experience.
The Bullwhip Effect
A new, technology-enabled approach could not come at a more important time for the global food supply chain. There is great uncertainty across the cold chain currently, and the United Nations has issued an official warning that the invasion of Ukraine could cause a global food crisis due to the change in exports of things like cereals, maize, and wheat.
As a result of this, global food prices are almost 30% higher than this time last year. The question on the lips of many in the industry now is: how can the supply chain manage this uncertainty?
Historically, the solution to avoiding food shortage has been to build high inventories. However, this inevitably leads to both physical and financial waste due to the Bullwhip effect.
Also known as the Forrester effect, the Bullwhip effect occurs when information around product demand is distorted from one end of the supply chain to the other (from the retailer to the wholesaler or manufacturer).
Reactive retailers
When retailers become highly reactive to demand, it sets off a domino effect along the supply chain where small fluctuations in demand at the retail level cause progressively larger fluctuations at the wholesale, distributor, manufacturer, and raw material supplier levels.
A change in any link along the supply chain can have a profound effect, as excess inventory can result in huge volumes of waste, while insufficient inventory can lead to reduced lead time, poor customer experience and lost business.
In complex supply chains, the Bullwhip effect of inaccurate, incomplete, or out-dated information has been showed to increase operating costs by up to 25%. This amplifies uncertainty down the chain and leads to manufacturers and primary producers suffering disproportionate costs and food waste.
The impact of the Bullwhip effect on the supply chain can be reduced by real-time information and knowledge being shared across all organisations within the chain. This is also where the technology mentioned early comes in. Leveraging Internet of Things (IoT) technology can improve both communication and response times to develop an interoperable, open-framework platform that enables inventory levels and production data to be safely shared easily, quickly and at more a granular level of detail.
Digital Sandwich
One good example of an initiative that is offering increased transparency and food safety in the UK is the Digital Sandwich Project. Backed by the UK government, a consortium of UK universities, tech, food, and manufacturing firms are currently developing a cross-platform, cross-supply chain exemplar to irrefutably track all components of a pre-packaged sandwich; a simple product which has a very complex supply chain.
The aim of the project is to increase productivity and flexibility while improving food safety and provenance across the supply chain by connecting and tracking ingredients. IoT forms a core component of the project, providing the product traceability layer, which will virtualise the digital sandwich so that food products are tracked in real-time, from supply to assembly and delivery, whilst monitoring and managing the conditions and environments of each product component at any given point on its journey.
By adding a 'digital layer' to the supply chain, disparate systems are bought together into one standardised, formalised, open platform. This end-to-end traceability of ingredients minimises unexpected disruptions and ensures optimal conditions for produce throughout the supply chain.
Not only does by tracking and combining location, condition and product data protect the safety of produce, extend shelf life, enable more accurate use-by dates, and keep food fresher for longer, it also mitigates food spoilage and waste to drive a greener and more profitable supply chain for the future.
Futureproofing the Supply Chain
Recent unprecedented global events have highlighted that supply chains have vulnerabilities. However, by focusing on cutting edge technologies, the industry can develop a global digital supply chain that provides greater visibility, control and confidence around demand, provenance and food safety while driving enhanced sustainability practices.
Through widespread digitalisation, retailers can achieve greater visibility and control over the food supply chain to mitigate against variations in demand at the customer or retailer level reverberating up the chain and causing greater discrepancies. As a result of proper planning and futureproofing of supply chain operations, retailers can quickly respond to potential problems and disruptions now and in the future.
BOX OUT
Jason Kay, Chief Commercial Officer, IMS Evolve, has over 30 years' experience working to digitally transform some of the biggest names in retail. As one of the founders of retail technology specialists IMS Evolve, Jason is a pioneer of retail IoT solutions and has a particular interest in cold chain digitalisation.
Want to stay updated on the latest industry news and trends? Subscribe today to receive your monthly news highlights directly in your inbox!