Jury members for the upcoming Landmarks in Logistics 2022 Awards, has been announced. The juries will help to benchmark work across 18 distinct Awards categories. The respected three-member high integrity panel has been constituted to impartially sieve and vet nominations for a total of 18 carefully crafted categories.

About the Landmarks in Logistics Awards 2022:

Landmarks in Logistics 2022 Awards will celebrate the accomplishments and efforts of the regional companies in this highly dynamic, resilient sector to pursue high standards of distinction, performance and whose services and solutions have had a transformative impact on the industry.
Meet the jurors:
The Landmarks in Logistics Awards 2022 will see 3 highly distinguished judges across 18 categories.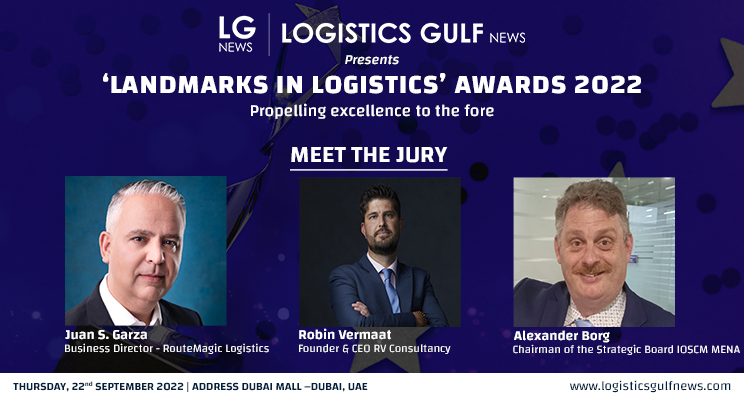 Alexander Borg:
Chairman of the Strategic Board IOSCM MENA | Advisory Board Member at IOSCM in the UK.
Alex Borg is a chartered trainer and professional advisor in Logistics, Transport and Supply Chain Management. A dedicated and energetic goal-oriented professional with over 20 years' broad senior management experience who possesses extensive supply chain and project management, strong leadership skills and superb relationship management abilities.

Alex Borg employment background has been in the Logistics, Transport, Supply- Chain and Operations Management working with different leading names and groups.

Alex has spent over six years as Regional Director for CILT for UAE & GCC Region based in Dubai, UAE. During his term in office at CILT UAE, Alex has achieved a lot of success through growth of membership, education, events, awards and expansion of CILT in the GCC region.

Juan S. Garza
Business Director – RouteMagic Logistics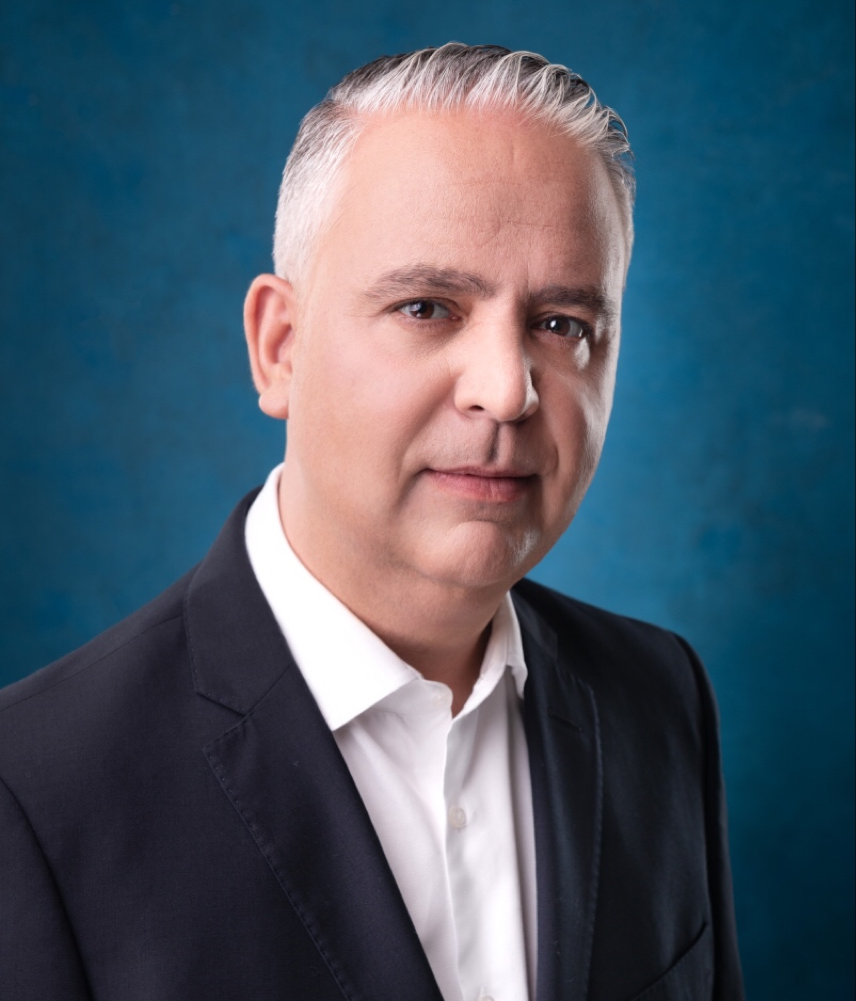 Juan is a highly accomplished Supply Chain Director and Operations Professional, bring forth more than 25 years of strategic and transformational leadership.

He possess robust experience within the Procurement, Supply Chain and Operations domain; building long and trusted relationships to assist in driving top-performing teams and supporting substantial revenue growth.

Juan focuses on a strategy-driven approach coupled with strong multi-industry experience; manages successfully supply chain and operations teams, supports commercial functions and customers in complex environments worked for a diverse portfolio of companies ranging from industrial and food grade chemistry, energy, oil and gas, agrochemicals to FMCG and fashion production.


Robin Vermaat
Founder & CEO – RV Consultancy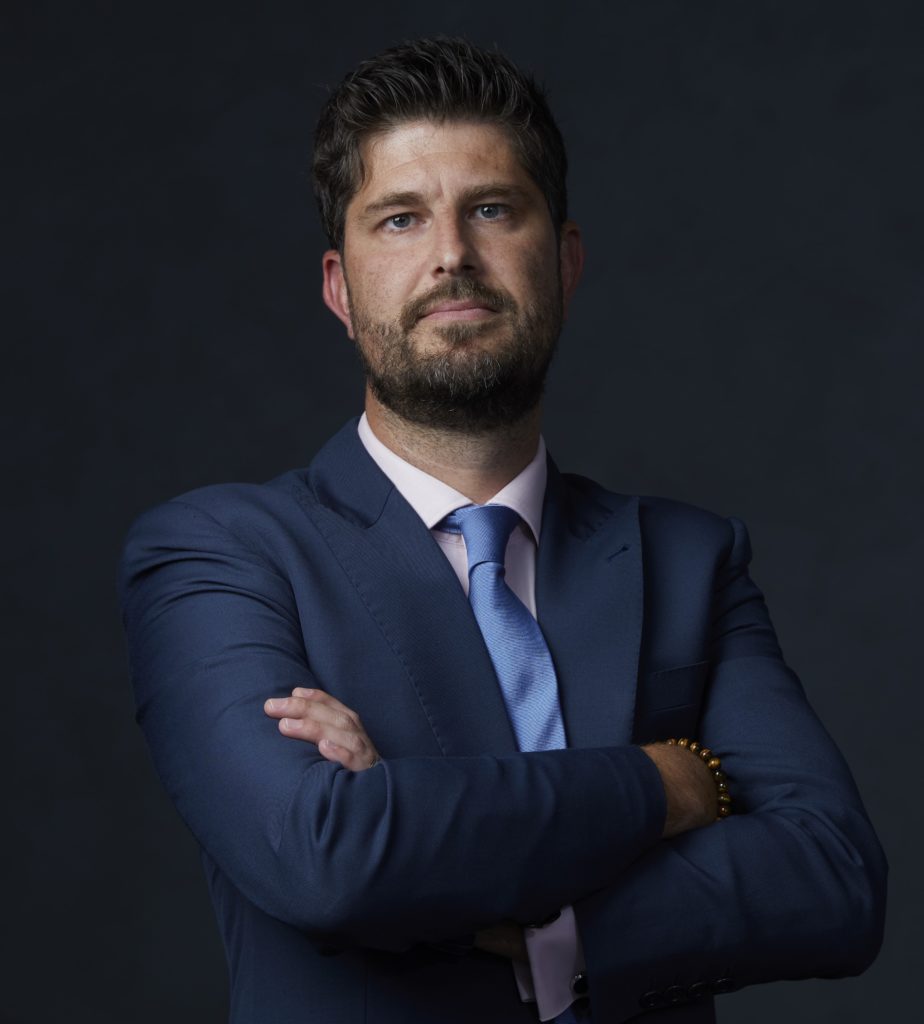 Robin Vermaat has over 20 years' experience in Freight Forwarding in the Middle East and Europe. Over the years, he has been responsible for Supply Chain, Sales Management, B2B/C Sales, Marketing and Strategic Implementation.
Robin has worked in Iraq for 2 years and is in the UAE for 10 years where he built a wide network of business connections allowing him to create strong ties and business relationships with internal and external stakeholders.
He holds a Bachelor's degree in Commercial Marketing & Communications from the Netherlands and is the Founder & CEO of 'RV Consultancy' a Logistics Solutions provider within the industry.
Awards Categories:
Last Mile Delivery Provider of the Year
FMCG Logistics Specialist of the Year
Valuable Transport Company of the Year
Warehouse Automations Systems Services Provider
Woman Leader in Logistics / Supply Chain of the Year 2022
Technology Services Provider of the Year
Retail Supply Chain Company of the Year
Sea Port / Maritime Hub of the Year
Commercial Vehicle Manufacturer of the Year
Warehouse Facility of the Year
Integrated Logistics & Free Zone of the Year
Logistics / Supply Chain Start-up of the Year
CSR / Sustainability Initiatives Provider of the Year
Air Freight Operator / Carrier of the Year
3PL Freight Forwarder of the Year
E-Commerce Platform of the Year
Cold Chain Services Provider of the Year
Lifetime Accomplishment in the Logistics & Supply Chain

How the Landmarks in Logistics Awards 2022 entries are judged?

Landmarks in Logistics Awards 2022 aim to raise the benchmarking standards in the industry, attracting significant global and regional industry names, welcoming their rich experience and knowledge in the Gulf Logistics & Supply Chain industry to judge the awards.

Committed to maintaining equal representation in the jury, a balanced mix of experts representing various segments of the industry are selected to ensure fair and objective judging. The jurors represent businesses from several countries across the Gulf region, as well as further afield.
Nominations will be submitted and judged through an online awards portal. Each judge will vet and examine all aspects of an award entry, assessing them against the submission requirements and judging criteria.
The finalists will be announced on the 8th September 2022 and the winners at the Gala Awards Ceremony on September 22, 2022.
Send your nominations to:

Shradha Hegde
nominations@logisticsgulfnews.com
+971 4 878 2672

Sponsorship opportunities:
Kevin Vaz
info@logisticsgulfnews.com
+971 52 119 3077
Awards Website:
https://logisticsgulfnews.com/landmarks-in-logistics-awards-2022/
Want to stay updated on the latest industry news and trends? Subscribe today to receive your monthly news highlights directly in your inbox!