Exhibition at Expo Centre Sharjah continues to attract visitors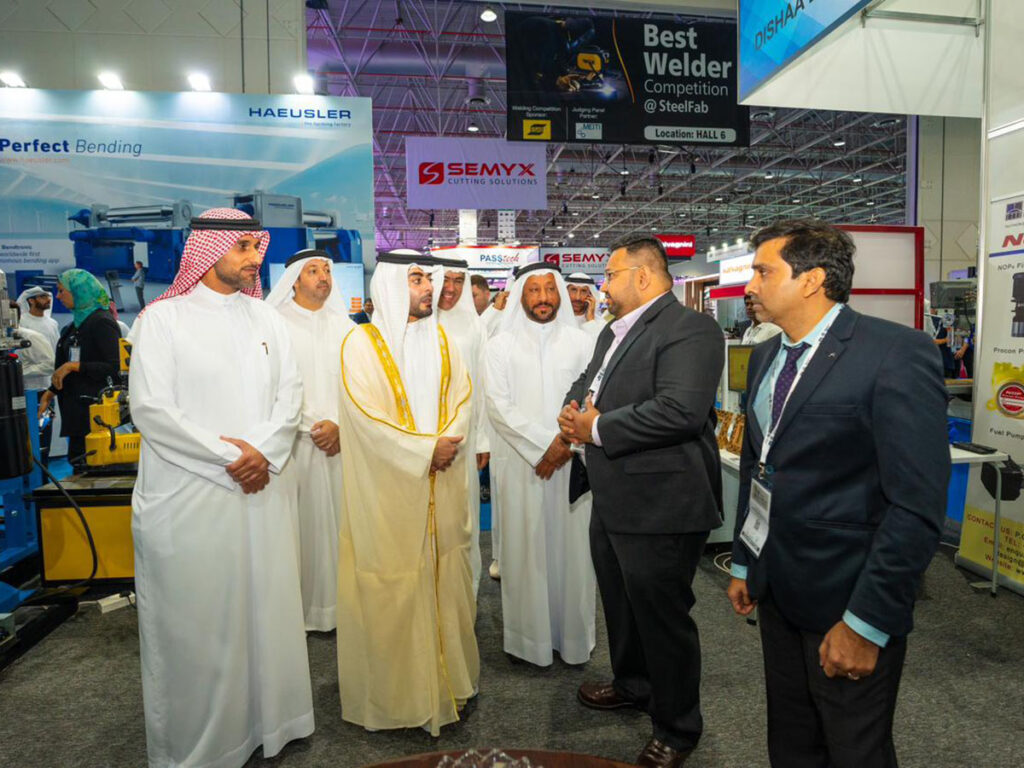 The ongoing 18th edition of SteelFab 2023, currently being hosted by the Expo Centre Sharjah, has continued to attract visitors and exhibitors with its useful exhibits, providing a unique experience for industry professionals and individuals interested in utilizing artificial intelligence (AI) in the industrial and transformative sectors, it was stated in a press communique.
The four-day 9 to 12 January) exhibition was inaugurated on the first day by Sheikh Khalid Bin Abdullah Bin Sultan Al Qasimi, Chairman, Sharjah Ports, Customs and Free Zones Authority
The exhibition features a collection of premier companies that use artificial intelligence in the bending and cutting of iron and steel utilizing smart robots. The companies displayed live demonstrations of their cutting-edge robotic arms, which accomplished a quantum jump in steel cutting and soldering, a key pillar in many industries such as the automotive and electronics sectors.
Our Goal
"Our goal is to make this event a valuable addition to the UAE's economic landscape to support the country's future vision of making a 100% use of artificial intelligence in the provision of services by 2031, which is a part of the UAE's AI strategy," stated HE Saif Mohammed Al Midfa, CEO, Expo Centre Sharjah.
For example, ABB, a leading company in energy and automation technologies, showcased the latest technology in the iron and steel industry at the exhibition, including modern and smart technical products and solutions.
Additionally, Engineer Majed Khalil, Sales Engineer at Dubai-based KAWASAKI Robotics, stressed that the company is committed to participating in every new edition of SteelFab to showcase its latest technologies in the field of artificial intelligence and robotic arms, the press statement concluded.
SteelFab 2023, inaugurated today (Monday) at the Expo Centre Sharjah the 18th edition of the steel Exhibition, SteelFab 2023, the largest commercial event of its kind in the Middle East and North Africa.
Want to stay updated on the latest industry news and trends? Subscribe today to receive your monthly news highlights directly in your inbox!