Purveyors of Industrial Hygiene and Cleaning Solutions
Saudi Arabia's Reza Hygiene has pioneered the use of highly effective new green chemical technologies in the housekeeping and industrial cleaning sectors, providing products that enable its clients to meet environmental standards, including LEED accreditation.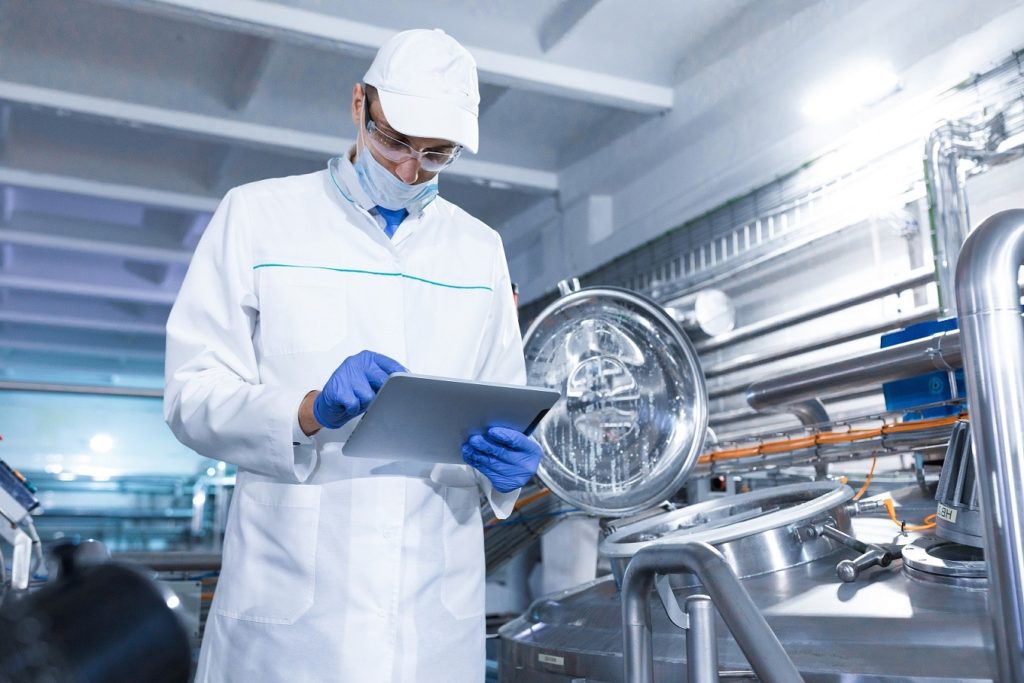 Reza Hygiene, established in 1998, is a division of Reza Investment Company, part of the Jeddah-headquartered, Alireza group of companies, one of the largest business conglomerates in Saudi Arabia. The unit company is a one-stop provider of Hygiene and cleaning solutions for multiple industry verticals particularly the food chain from Farm-to-Fork, Healthcare and Commerce sectors.
Reza Hygiene grew rapidly across the Kingdom with offices in Jeddah, Riyadh & Al Khobar. Reza Hygiene opened in Bahrain in 2008; Dubai & Abu Dhabi in 2010, and Qatar followed in 2010. The expanded 13,000sqm Jeddah facility has additional manufacturing and warehouse capabilities combined with a purpose built training & administration centre.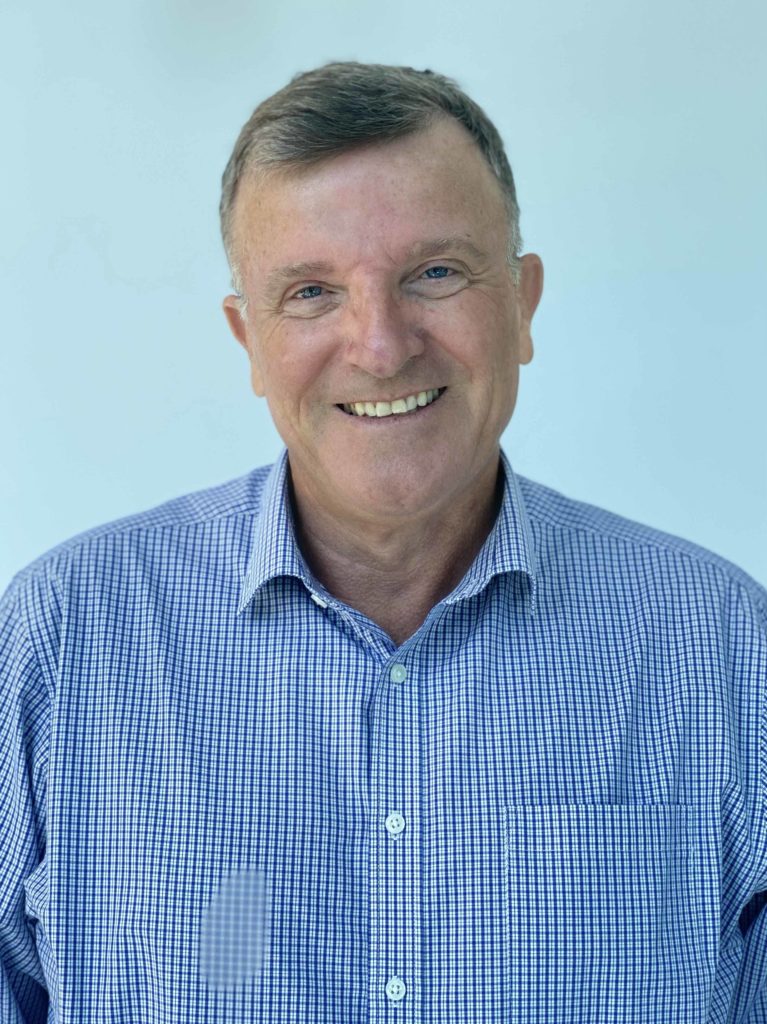 Keith Watson, Division Manager, Reza Hygiene, at Reza Investment Company, spoke expansively and extensively to LogisticsGulfNews in a wide-ranging interview.
LogisticsGulfNews (LGN): Give us an overview of the origins and evolution of Reza Hygiene since its inception in 1998?
Keith Watson: The hygiene division was established in 1998 with a focus on holistic cleaning and disinfection solutions, products and services. It encompasses the entire food chain and the healthcare, institutional and commercial sectors. In the past 20+ years, the business has grown to 390 employees and has become a leading hygiene solution provider for companies throughout the region.
LGN: What is the range / extent of cleaning and hygiene services offered by Reza Hygiene?
KW: Reza Hygiene is a one-stop provider of hygiene and cleaning solutions for all industries, including the food chain, from farm to fork, as well as healthcare and commerce. Solutions are wide-ranging, innovative and sustainable, with the company taking a highly responsible approach to chemicals.
Our service includes consultative audits and a review of a clients existing Hygiene and Food Safety related SOPs (Standard Operating Procedures) and practices, complete with recommendations for any changes. All recommendations will consider all aspect of the clients HACCP (Hazard analysis and critical control points) policy, including staff training, application methods, colour coding of areas along with related appropriate equipment, cleaning tools and chemical concentrates.
With our integrated approach for products and processes, we aim at being cost-efficient, saving time, energy, water and resources. It is important for us to protect the environment as much as we can and have the highest possible standards.
LGN: What sets Reza Hygiene apart from its competitors?
KW: The Reza company objective is to always hold a market leading position in whatever field it operates in, to conduct business with utmost integrity and create great value for its clients.
Owing to the varying industrial segments we operate in, our strategy has always been to employ industry experts from those industries. These include poultry farm and food production managers in the industrial food chain, and laundry, catering and housekeeping managers from the hospitality sector.
We have also always been at the forefront of promoting sustainable products. Our portfolio of products has for many years already been based on partnerships with global industry market leaders, including Rubbermaid Commercial for recycling and sustainable cleaning solutions, and Rochester Midland Corp for green housekeeping chemical products. Our goal is to reduce the consumption of water, chemicals, energy and materials by our customers in general.
We are transparent! We pride ourselves on making 'working with us' easy to understand and provide our customers with as much information as possible. Our customer experience is central to our business.
We want to impress our customers not only with the quality of our products and services, but also the ability of our staff to go above and beyond to help each of them and provide them with the best available information.
For this, we invest in our employees, from learning about the region, to future hygiene trends, or from learning about our customers, to the competitors we face. We are solution providers at the end of the day. So, the more solutions we can offer, the better.
LGN: What is your take on the emergence of Cloud / Dark Kitchens and how significant is this sector for Reza Hygiene?
KW: Preparing food in strategically located cloud kitchens that are focused on home delivery has proved to be especially effective during the pandemic. Cloud kitchens consist of smaller sub kitchens and brands under one roof and are more cost-effective and efficient than many individual stores. They do not require dine-in facilities or accounting for costs related to property and location.
The cloud kitchens we cater to follow strict hygiene protocols. These consider strict Hazard Analysis Critical Control Point (HACCP) protocols, which include complete efficient cleaning and disinfection of all surfaces and PPE (Personal Protective Equipment) for all food handlers. Reza Hygiene provides a total solution that includes every product and piece of equipment required to meet protocols for every aspect of the client's operation: specialised detergents, disinfectants, heavy duty tools, application equipment and PPE. We have seen an increase of 250% in the demand on items needed for cloud kitchens within the past 18 months and as cloud kitchens expand in number, we grow with them.
LGN: Why are hygiene and cleanliness considerations important in Cloud Kitchens?
KW: Covid-19 imposed restrictions on business and people, including dining in restaurants. There has been an increase in the popularity of food delivery and the concept of cloud kitchens, which is based on a "delivery only" service model.
Many multinational and regional restaurants have turned to cloud kitchens to fulfil the demand and limit expenses during these difficult times. This concept depends on delivery only as the sole revenue stream for some brands. Therefore, it is imperative for them to adhere by the highest hygiene standards, win the customers' trust and expand their base of clients.
Managing a cloud kitchen is very different to managing a mono brand kitchen. You have multiple stations, all cooking different food items in close proximity to each other. Managing space, cross contamination and efficiencies are far tougher in this environment.
This is especially so when each food station generally follows a different food preparation pattern. It is far more difficult to manage a cloud kitchen versus a single brand restaurant. It is also a new segment of the food delivery industry; so, we are all learning as we grow.
It is important to constantly keep a record of the data to see what's working. For example, some cloud kitchens represent multiple 3rd party brands. Each brand has its own intricacies. Some have in house staff managing the cooking stations whereas others bring staff from outside.
Either way, one needs to be far more present in cloud kitchens, as people and brands are always evolving. One really is more of an in-house extension to their hygiene versus a supplier partner relationship. The mutual trust must be there 100% of the time. There are simply too many variables to keep tabs on.
LGN: How big is the UAE and GCC market for this segment and what is Reza Hygiene's share in this sector?
KW: More food production will move into the cloud, which will result in boosting the growth of the cloud kitchen market. The global cloud kitchen market size was valued at US$ 43.1bn in 2019 and is estimated to reach US$ 71.4bn by 2027 with a CAGR of 12.0% from 2021 to 2027 (according to IPS News).
The Middle East and North Africa (MENA) is one of the most lucrative parts of the world for online food delivery, with data showing that the market was worth US$ 3bn last year. The UAE and Saudi Arabia alone account for close to US$ 2bn of that (according to Wamda, the entrepreneurship empowering platform). There are always more delivery apps coming up.
Moreover, the GCC is a melting pot. There is so much diversity and demand for different cuisines. Another very important factor is the rise of the youth population in the GCC (which ranges from 25% in Qatar to 50% in Oman – in the UAE it stands at 34%, according to the Oxford Business Group (OBG) and the innovation mindset and creativity this segment brings with them. There is great potential for cloud kitchens to grow as they are cost effective and can cater to a very wide base of clients.
LGN: What are Reza Hygiene's expansion plans outside of the UAE, in the GCC and elsewhere?
KW: We are already a regional company with offices in the UAE, throughout Saudi Arabia in Riyadh, Jeddah and Al Khobar, Qatar and Bahrain, with distributors in Kuwait and Oman. We will be expanding where we see opportunities in the region and into South East Asia and hopefully into the US and Europe soon after.
LGN: What areas will Reza Hygiene be focusing on to further consolidate its businesses?
KW: Reza Hygiene will continue to bring new sustainable technologies within its portfolio of hygiene solutions, for disinfection, insect control and waste. Another priority for us is customer training. We provide training to ensure that best practices are implemented, and our products are being used safely, efficiently and to add value.
We invest in R&D in the tech sector and IoT to improve our efficiencies. Technology is a big part of our future, and we need to be more efficient for our customers. Given our relationship with our customers is so collaborative, we also invest in learning more about where the industries of our partners are headed so that we can serve them well into the future.
LGN: How did Reza Hygiene fare in H1-2021 and how does that compare with your performance in H1-2020? What is your outlook for the remainder of this year?
KW: The first half of 2020 saw unprecedented demand for surface disinfection and hand hygiene products from all industries. Reza Hygiene, with its local production facilities, were able to meet and benefit from that demand.
However, from August 2020 onwards, supply had caught up with demand and further lockdowns meant that market consumption was low right up to June 2021. With countries in the region relaxing their Covid-19 restrictions, we are starting to see a sense of normality return, and we want to make sure that we are providing the most innovative solutions to serve the new normal.
LGN: Please explain the 'smart' and 'sustainable' solutions being offered by Reza Hygiene and how is that impacting your profitability and industry standing?
KW: Reza Hygiene maintains a strong focus on quality and environmental sustainability and is proud to have achieved international accreditations for ISO14001 (Environmental Management Systems); ISO 9001 (Quality Management Systems); ISO 22716 (Good Manufacturing Practice); GSO 4-2055 (Halal Management Systems), and compliance with NSF USA, the Saudi Arabian Standards Organisation, Saudi F.D.A. and Dubai Municipality. Our accredited smart and sustainable solutions make us market leaders in our field.
We are also investing in smarter technologies to help us better monitor our products in the market, and to better analyse our services for our customers. We love data. That ranges from CRM software solutions to e-commerce capabilities and better data analytics to help understand what the data is telling us.
LGN: How is the hygiene industry evolving in the region and how is Reza Hygiene bracing for the challenges ahead?
KW: Climate change and the environment has rightfully increased public and government awareness, which means the cleaning and hygiene industry also needs to adapt at a faster rate.
For many years, we have provided environmentally safe, concentrated products that are automatically diluted on site, minimizing transport, fuel, storage and plastic waste. However, there needs to be a lot more emphasis to reduce or eliminate plastic waste.
To make this happen, Reza is investing heavily in R&D for new packaging solutions. For large industrial clients, however, where we deliver in bulk and transport to on-site storage tanks, eliminating packaging altogether.
As mentioned earlier, we also continue to remain focused on all the new technologies being developed that can help us do our job better.
LGN: In what new technologies and equipment will Reza Hygiene be investing in as it forges ahead? How about in human resources training and development?
KW: We are now focused on green and eco-friendly technologies that can help the environment that we live in and at the same time provide impressive results. Technology is at the heart of our business, and we are working with incredible partners that provide tailored equipment for specific needs.
We continue to develop mobile apps that link with client building management systems to monitor and control various automated cleaning & disinfection tasks. Customer training is an extremely important area for us to make sure that our solutions are being implemented the right way and giving back the best results. It is also an area that we focus on to nurture young talent and make sure they are equipped with the knowledge to navigate challenges.
LGN: Tell us about Reza Hygiene's CSR agenda and its contribution to sustaining the environment?
KW: We believe that we have a direct responsibility to give back to make our communities better places for everyone to live and work in. That philosophy holds true for Reza every day and for everything we do.
We remain committed to safeguarding not only employees and customers, but also the communities in which we operate, and our environment in general. We always seek to make changes for the better, wherever we can – looking to improve our manufacturing methods, our products, our packaging, and our transportation.
By undertaking life cycle assessments (LCAs), we can appreciate the impact our products may have on the environment, from raw materials through to manufacturing, product use and disposal. In general, we always look for new ways to conserve resources, reduce our footprint and improve overall environmental performance.
LGN: What is your vision—short term, long-term for Reza Hygiene?
KW: Reza Hygiene has established a reputation of exceeding its clients' expectations by embracing innovation, quality and efficiency. Its food safety protocols, using cutting-edge products and techniques promise an efficient food safety process and drive success to our clients.
Reza Hygiene's goal is creating and maintaining a hygienic and healthy environment for the production and consumption of food and ensuring healthy lives for everyone. The company continuously lives and measures itself by its brand beliefs: brave in our outlook, sharp in our insights, creative in our solutions, and personal in our engagements across its network.
Reza Hygiene will continue to try and be positioned as the preferred choice for any organisation that is looking for the best in practice processes and solutions for their hygiene and food safety requirements. We aim to be ahead of competitors with our innovative solutions and constant evolvement.
Want to stay updated on the latest industry news and trends? Subscribe today to receive your monthly news highlights directly in your inbox!