Agility Saudi Warehouse, State-of-the-art Riyadh warehouse recognized for energy-efficient design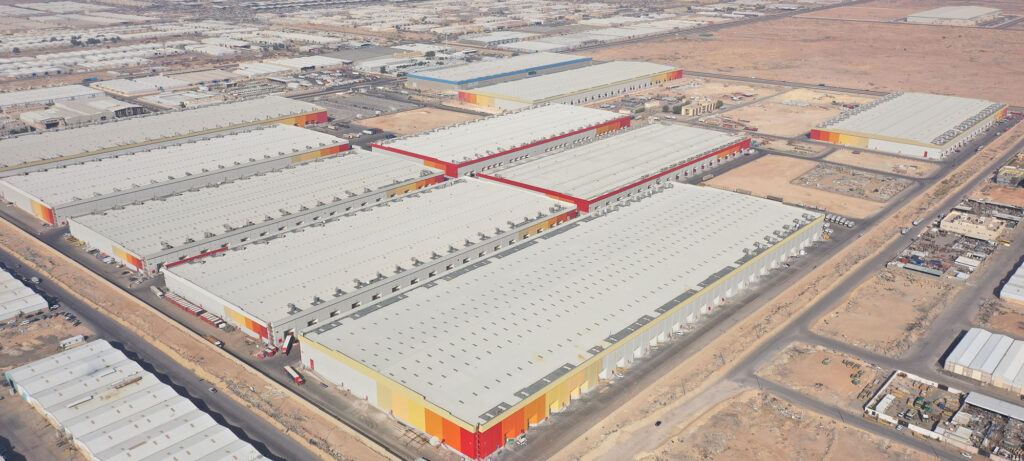 They announced that a warehouse at its Agility Logistics Park complex in Riyadh is the first building in Saudi Arabia as well as the first warehouse in the GCC to receive EDGE Advanced certification as a green building, the company revealed in a press statement.
EDGE (Excellence in Design for Greater Efficiencies) is the global standard for energy-efficient buildings, a certification system overseen by the International Finance Corp. (IFC), an arm of the World Bank.
Basic certification requires a minimum projected reduction of 20% energy use, water use and 'embodied energy' in materials as benchmarked against a standard local building.
They received the EDGE Advanced certification for a warehouse at its 870,000sqm Riyadh Park. EDGE Advanced buildings are 'zero-carbon ready' structures that are at least 40% more energy efficient than others in the market.
"Agility is determined to lead the way in development of modern, energy-efficient logistics infrastructure. We want to help drive Saudi growth, generate jobs, conserve resources and be an example for others in the area of sustainability," noted Michel Saab, CEO, Agility Logistics Parks/Global Operations.
In addition to its Riyadh complex, Agility Logistics Parks operates a 200,000 SQM facility in Dammam and recently announced plans to invest SAR 611mn (US$ 163mn) to build a 576,000sqm warehouse park near Jeddah.
Want to stay updated on the latest industry news and trends? Subscribe today to receive your monthly news highlights directly in your inbox!