A state-of-the-art Abidjan warehouse is recognized for its energy-efficient design.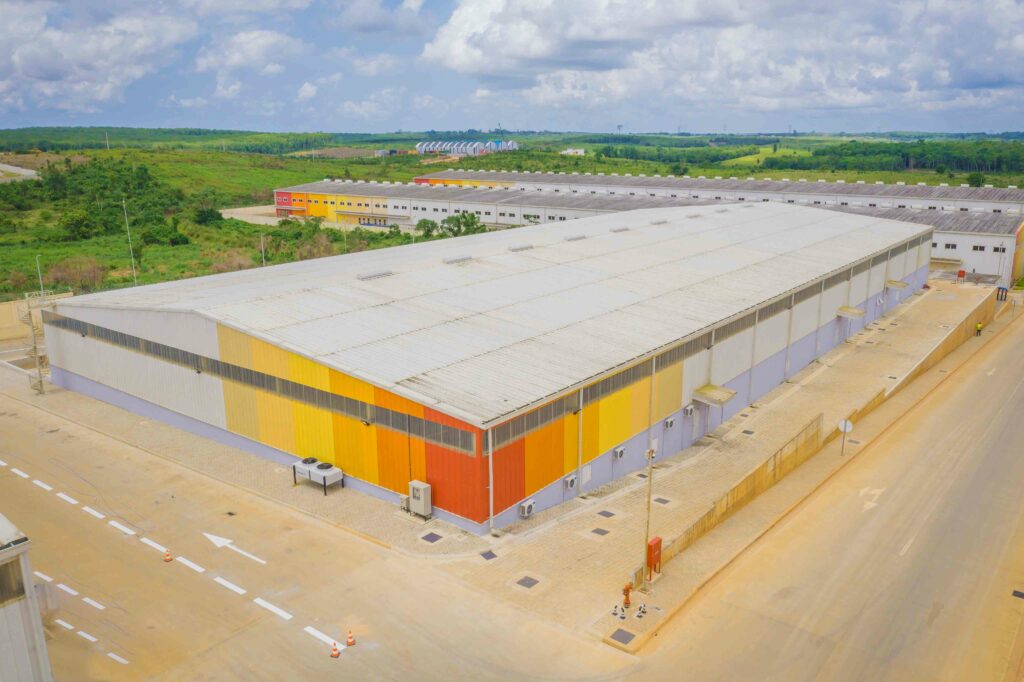 Agility, a supply chain services, infrastructure and innovation company, announced that the warehouses at its Agility Logistics Park in Abidjan are the first in Cote d'Ivoire and West Africa to receive EDGE Advanced certification as green buildings.
EDGE (Excellence in Design for Greater Efficiencies) is the global standard for energy-efficient buildings, a certification system overseen by the International Finance Corp. (IFC), an arm of the World Bank. Basic EDGE certification requires a minimum projected reduction of 20% energy use, water use and "embodied energy" in materials when benchmarked against a standard local building.
Agility received EDGE Advanced certification for the current 27,000 SQM of warehousing at its Abidjan park. EDGE Advanced buildings are "zero-carbon-ready" structures that are at least 40% more energy efficient than others on the market.
The EDGE Advanced warehouses in Agility's Abidjan park provide energy savings ranging from 57% to 74%; water savings ranging from 53% to 57%; and construction materials containing 63% to 69% less embedded carbon. Energy efficiency was enhanced through reduced window-to-wall ratios, insulated roofing and exterior walls, and special lighting. Water use was lowered through the use of bathroom and kitchenette plumbing systems that conserve water. Roofing, slabs, exterior wall materials, and window glazing materials lowered the amount of embedded carbon.
"Agility is determined to lead the way in Africa with the development of modern, energy-efficient warehouse parks to meet the growing demand across the Continent Agility warehouses are used for storage, distribution, packing, processing and light manufacturing. We want to help multinationals meet international standards and be able to scale to meet the burgeoning African market demand. The provision of quality infrastructure improves efficiency, reduces costs and enables growth, generating jobs and prosperity," said Geoffrey White, CEO of Agility Africa.
Agility Logistics Parks are secure, connected, 24/7 complexes with Grade A and Grade B, international-standard warehouses designed with advanced engineering and sustainability features, and sites for data center campuses. Elsewhere in Africa, Agility Logistics Parks has a 160,000 SQM facility in Accra, Ghana; a 320,000 SQM park in Maputo, Mozambique; a 270,000 SQM park in Lagos, Nigeria; as well as the 270,000 SQM Yanmu East logistics park in Cairo, Egypt, part of a joint venture with Hassan Allam Utilities.
The Abidjan facility is the second Agility warehouse to receive EDGE Advanced certification. In 2022, a warehouse at the Agility Logistics Park in Riyadh, Saudi Arabia was the first warehousing facility in the the Middle East and North Africa to receive EDGE Advanced certification. Tenants at Agility Logistics Parks include international and local businesses in the retail, consumer goods, technology, automotive, energy and e-commerce sectors.
White said: "Agility warehouse parks provide a simple foundation for supporting efficient, competitive businesses in Africa. The ready-built Agility warehouses permit local companies to grow and develop and reduce time-to-market for new companies coming to Africa. The growing network of Agility warehouse parks are aligned with the significant opportunities being created by the AfCFTA to improve and expand trade both regionally and internationally."