Al Masaood Group, the Abu Dhabi-based conglomerate operating across multiple economic sectors, today announced its partnership with NYU Abu Dhabi (NYUAD) to roll out a comprehensive leadership development program.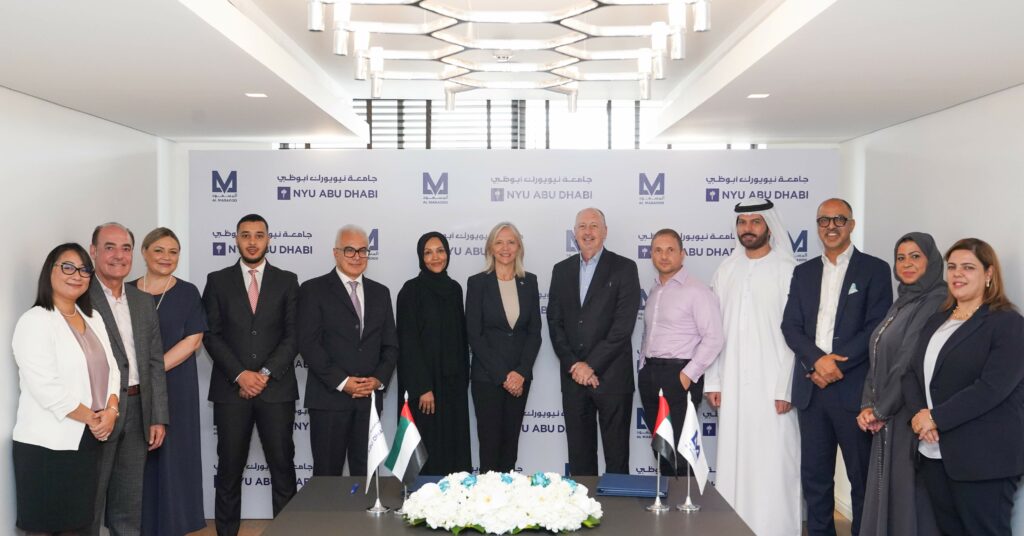 The program is specifically designed to provide Al Masaood executives with access to cutting-edge research, valuable knowledge, and a framework to embed Al Masaood's competencies within the workplace.
Given the rapidly changing global business landscape, characterized by shifting markets, unforeseen challenges and disruptive business models, it is crucial for leaders to adapt and develop competencies that drive sustainable financial growth. During the program, Al Masaood executives will have the opportunity to engage with global thought leaders who will facilitate sessions focused on people and the future.
Meiraj Hussain, Group Head of Corporate Support at Al Masaood Group, said: "We are excited by the great potential and opportunities that will be presented through our collaboration with New York University Abu Dhabi for our upcoming Leadership Development Program.
Our partnership will give our executives access to top-quality learning opportunities and the university's world-class faculty and state-of-the-art facilities, thereby enhancing our leaders' abilities to make a meaningful impact on our organization during a rapidly changing landscape in the world of work. We are confident that this unique and meticulously tailored program will empower our executives and align with our vision of fostering excellence, innovation, and growth within Al Masaood".
As part of the partnership, NYU Abu Dhabi will ally with executive coaches to ensure seamless integration of learning into the participants' respective areas of work. This integration will enable Al Masaood executives to expand their perspectives on people development and foster highly engaging collaborative teams that consistently produce optimal results.
Sami Mahroum, Director of Executive Education at NYU Abu Dhabi, commented: "NYU Abu Dhabi is delighted to partner with Al Masaood to empower their executives and support their strategic objectives. As a trusted institution with a strong research base and award-winning faculty, including recipients of Nobel prizes, we are renowned thought leaders in the academic community. Through our state-of-the-art facilities equipped with modern techniques and technology, we aim to create an innovative and immersive environment for executive education sessions. Our standing as a separate degree-granting institution, established through a successful partnership with the Abu Dhabi Emirate, reflects our commitment to excellence in education."
The Leadership Development Program aims to expose Al Masaood executives to a wide range of topics and potential learning opportunities. Collaborating with NYUAD's Office of Executive Education and world-class scholars and subject matter experts, the program will provide a bespoke learning and coaching experience. This focused approach will empower participants to utilize relevant frameworks, actionable knowledge, and creative thinking to strategically impact their teams and enhance organizational dynamics.