Emirates Global Aluminium and PT Indonesia Asahan Aluminium (INALUM) today announced the completion of the start-up of five pilot reduction cells at INALUM's Kuala Tanjung aluminium smelter, upgraded with EGA's technological know-how.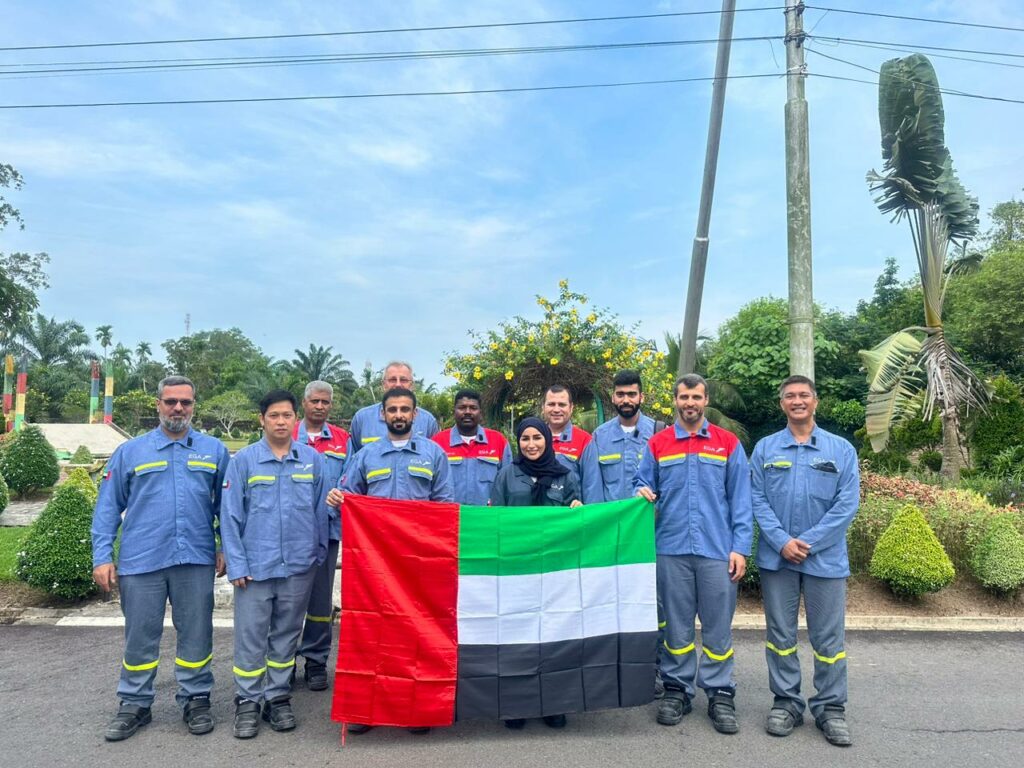 The pilot reduction cells are the first step in a larger planned project to upgrade a further 298 pots in Potlines 1 and 3 of the smelter, targeting to increase the amperage from 195ka to 215ka and boost production capacity by approximately 10 percent.
EGA has completed a series of similar upgrades across its Jebel Ali site in Dubai and Al Taweelah site in Abu Dhabi in recent decades.
EGA technologists and engineers have dedicated more than 10,000 hours of work on the Kuala Tanjung upgrade project so far in design and implementation, including 4,300 hours spent at the smelter. As many as 20 different EGA staff were deployed at various times during the project; more than a third of them are UAE nationals, and a quarter of them are women.
Abdulnasser Bin Kalban, Chief Executive Officer of Emirates Global Aluminium, said: "The successful completion of the start-up of these pilot pots is an important milestone both in our project to deploy EGA's technological know-how in Indonesia and in our potentially wider partnership with INALUM. EGA's technology team has a decades-long track record of success, creating value for EGA not just in the UAE but internationally."
Danny Praditya, President and Director of INALUM, said: "EGA is a global aluminum company with expertise in aluminum smelting technology and is the chosen partner for INALUM in developing increased aluminum production capacity in Kuala Tanjung. INALUM appreciated this collaboration on the pilot project, which has had excellent results. We are now evaluating these results for the next phase of the larger project. This is aligned with the Memorandum of Understanding that has been agreed to enhance the partnership between Indonesia and the UAE."
The upgrades to the pilot reduction cells at Kuala Tanjung include significant improvements to the superstructure and potshells, as well as incorporating EGA's proprietary Pot Control System, which is state-of-the-art software that maximizes metal production while reducing energy consumption and environmental emissions.
EGA has signed a separate agreement with INALUM, giving the UAE company the exclusive right to provide its proprietary DX+ Ultra aluminium smelting technology for an expansion of the Kuala Tanjung smelter, which should prove feasible.
EGA also has the right to take a minority equity stake in the project and to offtake much of the produced metal. EGA's requirement for an investment or metal offtake is that the project use renewable power. The existing aluminium Kuala Tanjung smelter uses electricity generated by hydropower.
EGA has developed its own aluminium smelting technology for more than 30 years. DX+ Ultra, EGA's latest industrialized technology, is among the most efficient in the global aluminium industry.
EGA was the first UAE industrial company to license its core process technology internationally, in a deal with Aluminium Bahrain in 2016.
All of EGA's aluminium smelter expansions since the 1990s have used the company's own UAE-developed technology. EGA has retrofitted all its older production lines.