'Food For Future Summit' and 'Global Agtech Expo' ignited a transformative global food security movement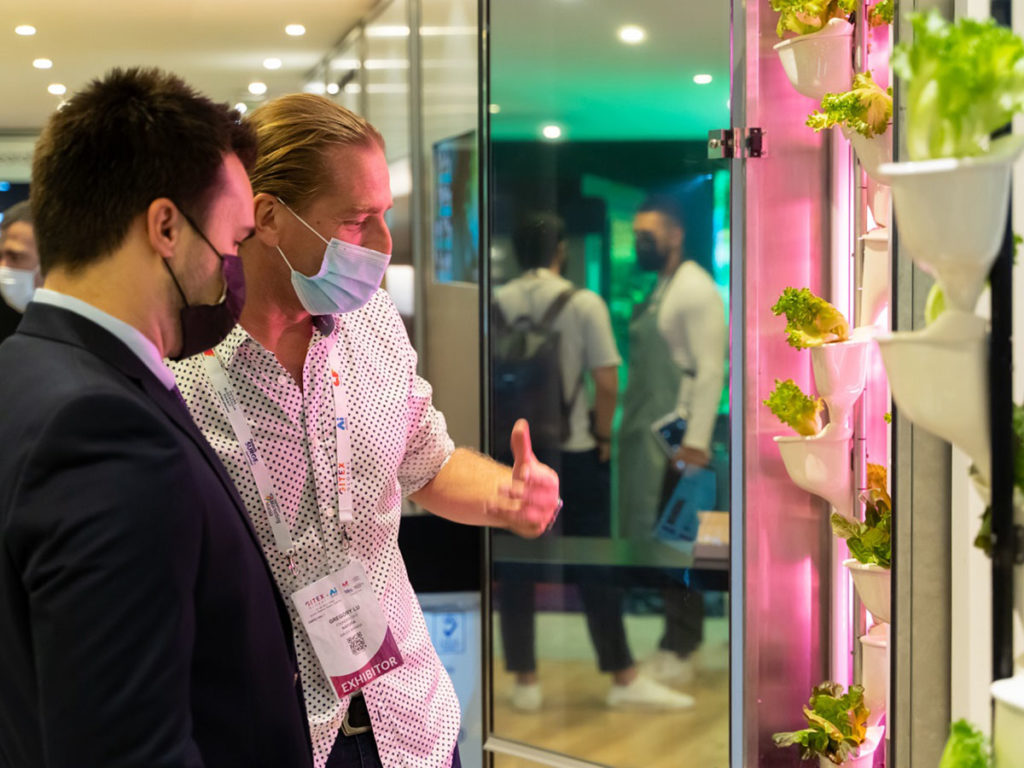 A new wave of business opportunities spanning the global food ecosystem were unlocked at the ground-breaking 'Food For Future Summit' and 'Global Agtech Expo' as the industry looked to address an impending agricultural shortfall that could fail to produce enough to feed the world's anticipated 10bn population by 2050.
More than 150 high-calibre industry speakers and a host of food, agritech and start-up pioneers from more than 50 countries, convened for the recently concluded first-of-its-kind summit, organised by Dubai World Trade Centre (DWTC), at Dubai Exhibition Centre.
The events, hosted by the UAE Ministry of Climate Change and Environment, with the United Nations Food and Agriculture Organisation as a strategic partner, come at the optimum time to galvanise the industry and catalyse a worldwide food security movement, according to global food innovators.
Public-private sector collaboration will be key for a sustainable and secure future, said the International Finance Corporation (IFC), a member of the World Bank Group, focused on advanced economic development and improving the lives of people by encouraging the growth of the private sector in developing countries.
Food security
"At IFC, we invest in agribusiness to build food security and economic opportunities, in parallel with advisory work to strengthen food safety and security, improve business practices, and make value chains more inclusive by integrating smallholders, MSMEs (micro, small and medium enterprises) and women," said Prasad Gopalan, Manager, Agribusiness & Forestry, IFC.
Success also requires investing in agribusiness. IFC is expected to commit about US$ 1bn in cumulative investments over the next decade in the Middle East's agribusiness sector, across the entire Agriculture value chain, from inputs to production and processing to distribution and food retail.
André Laperriere, Executive Director, GODAN, the network that makes agriculture and nutrition data open and searchable believes the summit came at a time of great importance for increasing global understanding.
"It is very important to increase the world's awareness on the impact of disruptions in the global food systems, food waste and climate change, and their impact on food security," he stressed.
Collaboration
"Our ambition for this event is for an honest discussion on the global issues facing our food system that effect our society and stimulate collaboration between innovators to make a difference," commented Henry Gordon-Smith, Founder & CEO, Agritecture, the world's leading advisory firm on urban and controlled environment agriculture.
The Food For Future Summit and Global Agtech Expo underlined Dubai's status at the epicentre of the global food industry and a key driver of a worldwide food security movement, say regional innovators and event organisers.
Nikita Patel, Founder, Oasis Greens, the UAE's newest local farm which grows fresh, pesticide-free produce locally and delivers to customers the day its harvested believes the summit propelled the Emirates to the forefront of an agritech revolution. "This truly is a ground-breaking event in which global food and agritech innovators will provide a unique opportunity for delegates and visitors to deep dive into Agriculture 4.0, croptech, farming and health, as well as aquaculture, which combined are the fastest-growing segment in the food animal industry and forecast to hit US$ 275bn within the next three years," observed Trixie LohMirmand, Executive Vice President, Exhibitions & Events, DWTC, organisers of the Food for Future Summit.
Want to stay updated on the latest industry news and trends? Subscribe today to receive your monthly news highlights directly in your inbox!