MBZUAI launched two new centers and an institution to bolster the growth of applied research in AI. Signed MoUs with Abu Dhabi Customs and the Department of Municipalities and Transport in Abu Dhabi. University faculty engaged in high-profile discussions on how AI is addressing challenges across numerous critical economic sectors.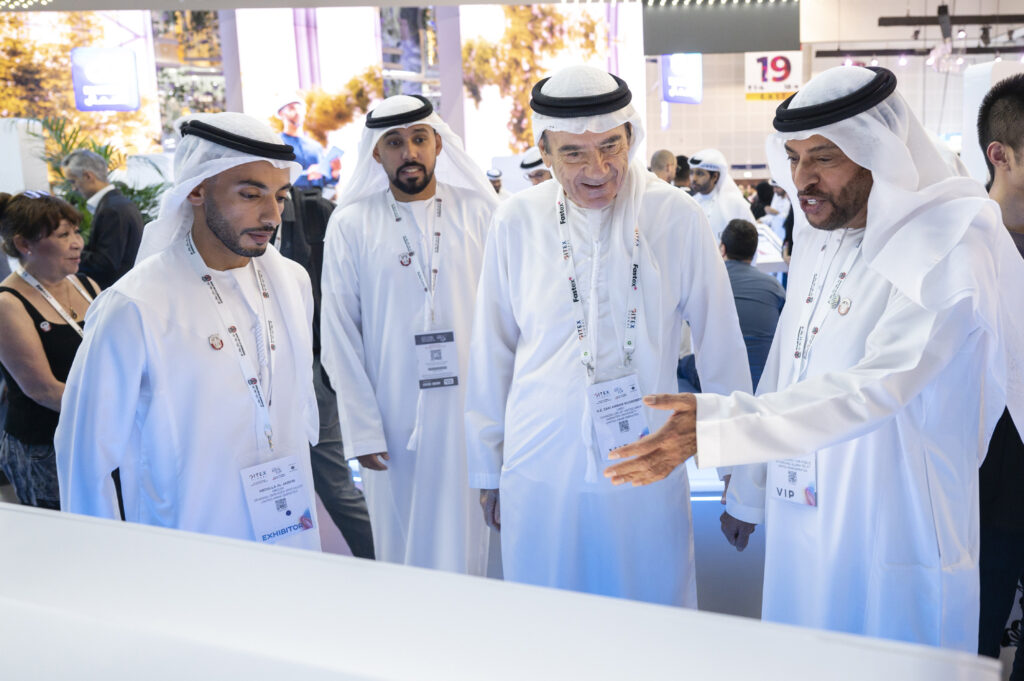 Participating as part of the Abu Dhabi Government's pavilion at GITEX 2023, Mohamed bin Zayed University of Artificial Intelligence (MBZUAI), the world's first graduate-level artificial intelligence (AI) university dedicated to research, has embodied the event's AI theme by unveiling two new centers and an institute, inking a number of key partnerships, and addressing AI's role in critical industry issues during multiple panel discussions.
The university launched the Institute of Foundation Models, dedicated to building, understanding, using, and managing risk related to advanced base models. The institute will further cement the UAE's position of leadership in generative AI (GenAI) through academic research that can be used for multiple applications. This step will further support the university in attracting top AI scientists, innovators, and experts to develop large-scale, reusable, accessible, and affordable AI models.
During GITEX, the university officially launched the MBZUAI Metaverse Center (MMC) and the MBZUAI Incubation and Entrepreneurship Center (MIEC). MMC will address the need for AI-driven immersive technologies, particularly for the education, healthcare, entertainment, and creative sectors, while MIEC will nurture future AI entrepreneurs and start-ups via a unique venture lab model as well as computing resources and funding opportunities.
Underscoring the increased adoption of AI in various of Abu Dhabi's growth sectors, MBZUAI signed two new Memorandums of Understanding (MoUs) during GITEX. In collaboration with Abu Dhabi Customs, faculty and students at the university will conduct research on the use of AI in automating and increasing efficiencies in the import of goods.  A second MoU between MBZUAI and the Department of Municipalities and Transport in Abu Dhabi aims to help achieve the Emirate's smart city aspirations, including the use of AI to further the development of new roads, bridges and related infrastructure.
MBZUAI professors and faculty shared a wealth of knowledge and insights about AI and its potential impact by participating in panel discussions along with senior executives from various government and private sector organizations during GITEX 2023.
MBZUAI Acting Provost and Professor of Natural Language Processing (NLP), Timothy Baldwin, took part in a panel discussion about how generative AI can be harnessed to create positive change in society while also examining potential concerns and how to mitigate them. The event was hosted by AI4Diversity, MBZUAI, and ACM and also featured speakers from Deloitte, Frost & Sullivan, and Oracle.
On the subject of Large Language Models (LLMs), Professor Preslav Nakov, Department Chair of NLP and Professor of NLP at MBZUAI, joined executives from G42's Core42 and Cerebras Systems for a panel discussion hosted by G42 about Jais, the world's most advanced Arabic LLM. Dr. Ekaterina Kochmar, Assistant Professor of NLP at MBZUAI, took part in a Women in AI panel that focused on AI and the future of education and research.
With MBZUAI supporting the development of a rich AI ecosystem in the UAE, Professor Fahad Khan, Deputy Department Chair of Computer Vision (CV) and Professor of CV at MBZUAI, participated in a Hub71 panel discussion about how emerging technologies are shaping the future.
Sultan Al Hajji, MBZUAI Vice President of Public Affairs and Alumni Relations, and Dr. Khem Emrith, MBZUAI Head of Industrial Engagement, participated in the Abu Dhabi Data-Driven Industry Leaders Roundtable Series. This event,  hosted by the Statistics Centre of Abu Dhabi (SCAD) in collaboration with the Abu Dhabi Chamber of Commerce and Industry, brought together senior government officials and business leaders to explore opportunities for collaborative data partnerships.
MBZUAI's subject matter experts also engaged in conversations throughout GITEX on how AI is addressing challenges in healthcare, climate, and other critical sectors. Today, AI enables the real-time diagnosis of malaria, supports the identification and mitigation of urban heat islands, and continues to enhance education through tools such as LLMs. These discussions put a spotlight on the relevance and industry applicability of the UAE's AI research in alignment with the nation's vision for a diversified, knowledge-based economy.