PROW has strengthened its presence and impact in the regions of the Middle East (ME), Gulf Cooperation Council (GCC), and Commonwealth of Independent States (CIS).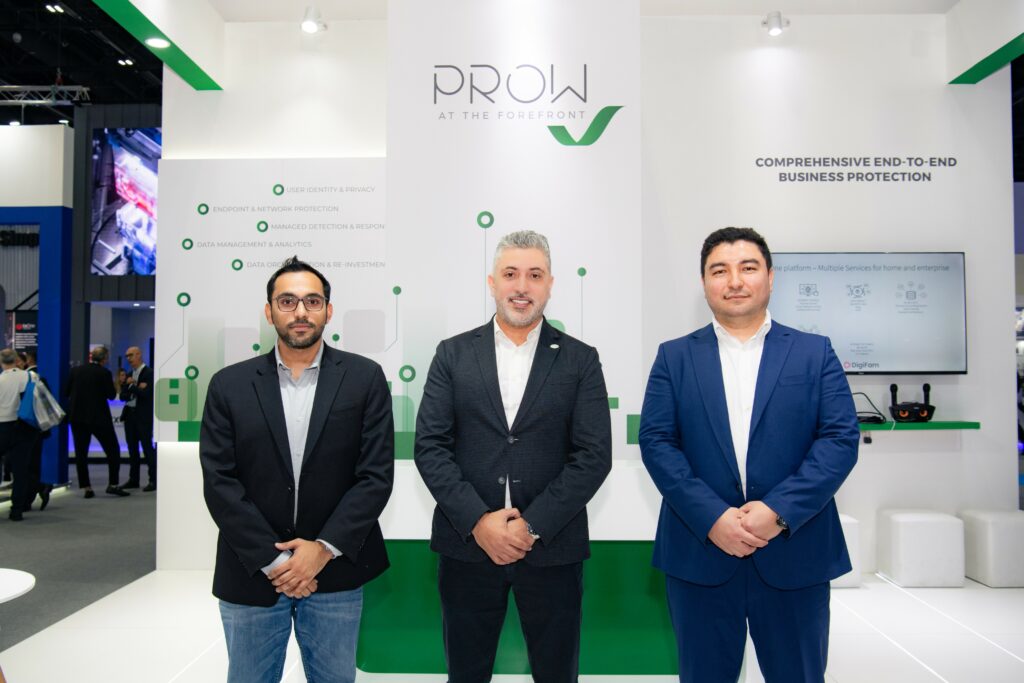 PROW is bringing its comprehensive portfolio of cybersecurity and data management services for the fifth consecutive year to GITEX, the biggest event and platform for technology and innovation in the region.
Following last year's expansion into the markets of Bahrain and Uzbekistan, PROW has strengthened its presence and impact in the regions of the Middle East (ME), Gulf Cooperation Council (GCC), and Commonwealth of Independent States (CIS). Apart from GITEX, PROW actively participates in industry events around the world, including the Central Eurasia Cybersecurity Summit in Tashkent, Uzbekistan—a testament to the company's global engagement and commitment to staying at the forefront of cybersecurity trends.
Roland Hashem, Managing Partner at PROW, said, "We are very pleased to be part of GITEX again and to be able to contribute to the biggest regional event for the tech sector. We are dedicated to industry engagement and knowledge-sharing, and GITEX is a vital part of our events calendar every year, enabling us to convene with partners, exchange ideas, and overall contribute to building the cybersecurity expertise of the region."
He added: "The industry comes to GITEX to explore the latest innovations and trends in the fields of artificial intelligence, cloud computing and cybersecurity, and we are thrilled to be among industry giants to present our own portfolio of the latest solutions and services, keeping up with the constant evolution in this sector."
Additionally, PROW announced at GITEX that they are now an MSSP partner of PowerDMARC, the US-based, globally acclaimed leader in email authentication and domain-based message authentication reporting (DMARC) solutions. The partnership signifies a concerted effort by PROW and PowerDMARC to fortify email authentication practices and enhance cybersecurity across Uzbekistan, France, and Lebanon.
At GITEX 2023, PROW also announced their upcoming initiative to launch a dedicated cybersecurity division focused on providing protection and education for children and families. This division aims to address the growing importance of online safety for young users and their parents. The topic has moved to the forefront in recent years as individuals and families grapple with the realities of 24/7 internet access. Through this dedicated division, PROW will develop solutions tailored to the needs of children and their families while also raising awareness about cybersecurity best practices.
The company also highlighted the success of its youth program aimed at empowering future cybersecurity professionals. By actively engaging with young talents and university students, PROW offers valuable opportunities including training, internships, technology enablement, and professional development in the fields of cybersecurity, data analytics, and artificial intelligence. This initiative demonstrates PROW's commitment to nurturing the next generation of cybersecurity experts and contributing to skill development in emerging technology fields.
Headquartered in Dubai, United Arab Emirates, with a regional office in Tashkent, Uzbekistan, and a back office in Lebanon, PROW offers an extensive range of services designed to provide end-to-end data security. This includes safeguarding data from the moment it is generated by users, ensuring secure identity management, protecting endpoints and networks, and securing data in the cloud.
The company is committed to providing end-to-end protection for businesses through its role as a Managed Security Services Provider (MSSP). PROW's managed services enable clients to concentrate on their core activities, freeing their teams from concerns about cyber threats and ensuring business continuity and uninterrupted service delivery to their clients.